[PLAY STEEM] iPhone Test App Release!
Hi @etainclub is here.
I am happy to announce that PLAY STEEM app is now available for iPhone users.
Download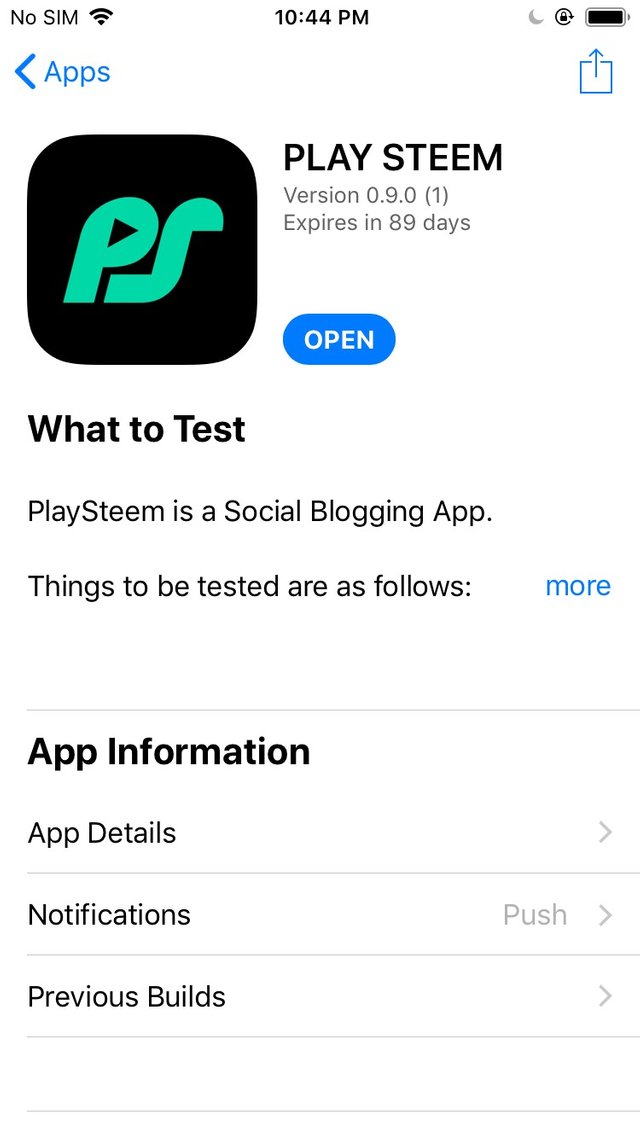 You can download the app in the official homepage:
https://playsteem.app
Please visit this homepage and go to the download page. Then click iphone button as below: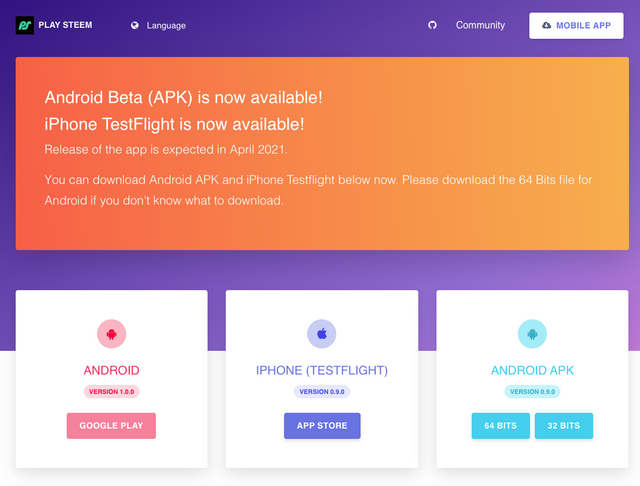 If the TestFlight app is installed on your device, the PLAY STEEM app will be installed. If not, you have to install TestFlight app first. Then Install the PLAY STEEM app.
After login, you might have to re-start the app to apply default settings. I recommend you restart the app after the first login.
Notice
This is a test version. Thus there might be errors and malfunctions. Please bear with this situation.
Key Features
Choosing Working RPC Automatically
Push Notifications
In-App Translation
In-App Text to Speech
In-App Account Creation using Resource Credits(need SP delegation)
Switching Accounts
Setting Beneficiary
Easy Mentioning
Bookmarking posts
Collecting Favorite Authors Privately
In-App Transfer
One Time Password
Saving Draft
Auto complete tags
For more details about the app, please refer to the previous post.
[PLAY STEEM] Release of Android App (APK) for Steemit
The source code is open in the following site. If you have an issue about this app, please register the issue there. Or you can reply one of posts.
https://github.com/EtainClub/playsteem/issues
Please Support and Resteem This Project
There are still many people who have not heard of this app. Please resteem this post and follow @etainclub and @playsteemit which is the official account of the app.
The resteems will get this post voted by the foundation. Thank you for your support.
@steemcurator01
@steemcurator02
@steemcurator03
@steemcurator04
@steemcurator05
@steemcurator06 (I had a dream in which you number 6 voted me 100%)
@steemcurator07
@steemitblog
@steemitdev