Steemit Crypto Academy Contest Season 3 Week 4 - Cryptocurrency Trading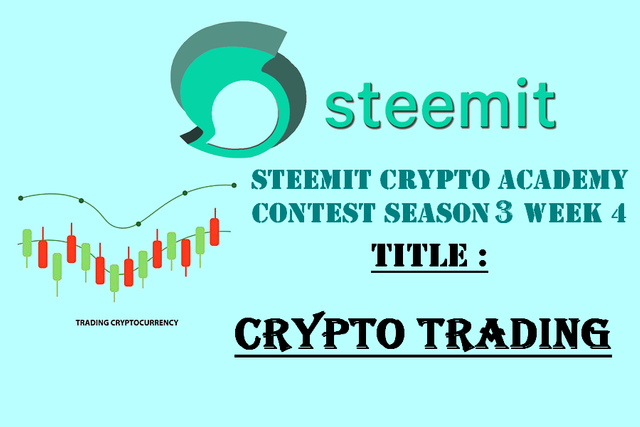 Introduction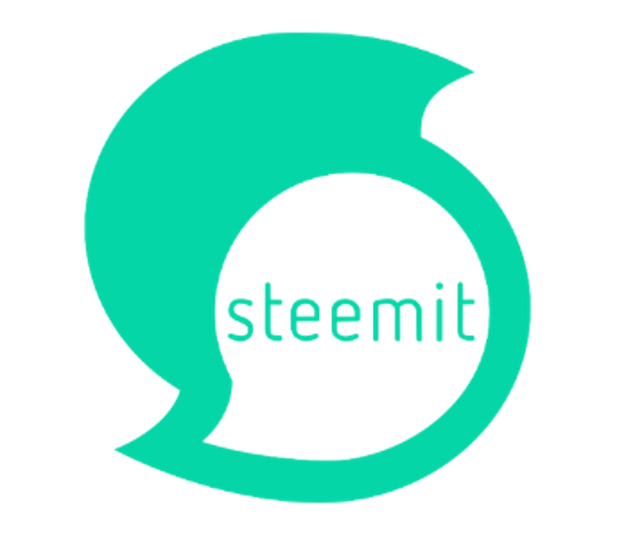 Hi steemians who love the world of crypto, we have quickly arrived at the fourth week of the third season of the Steemit Engagement Challenge and as the last competition of this season I hope you had a good experience with our competitions and that you learned of several notions that we have proposed, for this we want you to leave your comments to improve our content for the benefit of all.
We are going to close this week, with a very interesting topic in the crypto field, namely trading, because when a person arrives in this market, he asks himself a lot of questions: how to start trading, how to open an account, what strategy choose, which indicators to use, etc. We are sure that you have asked yourself the same questions or maybe you still ask yourself them.
---
Contest theme: Cryptocurrency Trading
Cryptocurrencies are traded via "exchanges" trading platforms that mostly charge users who trade through them, but these are relatively low. Thus, stock exchanges provide a suitable virtual environment that brings users together in one place to be able to trade in a secured environment.
The user benefits from trading cryptocurrencies in order to achieve profits, and the size of the profit depends on several factors, the most important of which are the investment strategies that he follows, the size of the crypto market and the volatility of its price.
As we know, trading in cryptocurrencies is a risky investment as it does not provide you with certain guarantees in case you lose your digital assets, but you must rely on yourself and learn investment strategies in this field, and then I can tell you that this field is very profitable and interesting!
---
What is expected in the Contest?
Discuss in your own words what is cryptocurrency trading? And tell us what type of trader are you or do you see it more effective? Justify your answers.

Have you tested several time units? What Timeframe and Crypto Asset Pairs Are Best for You? Why?

To acquire some trading experience, it is important to trade regularly. Have you had regular trading activity over the last few months? Tell us what you learned from this experience. ( eg: Over the long term, do your gains exceed your losses? Do you have a method of recording and reviewing your trades to improve your performance? refined your trading system after being dissatisfied with its results?)

What impact does artificial intelligence have on crypto trading in the short and long term? Have you used before or want to handle an automatic trading robot? Tell us the causes of your choice.
---
Contest Guidelines
• Post your articles in the Steemit Crypto Academy community. The participation time is between Monday, August 8th, 2022, 00:00 UTC to Sunday, August 14th, 2022, 23:59 UTC.
• The article should be at minimum 500 words. You can write more. Your article must be free of any form of plagiarism.
• Your article title should be Steemit Crypto Academy Contest / S3W4 – Cryptocurrency Trading by @username. Add the tag #cryptoacademy-s3w4 and other relevant tags.
• Participants must be appropriately following #club5050 or #club75 or #club100.
• The community moderators would be leaving quality assessments on your articles and probable upvotes.
• In addition, your article must get at least 10 upvotes and 5 valid comments to count valid in the contest, so ensure you interact with other users' entries. Do not be involved in vote-buying.
---
Rewards
• SC01 would be checking on the entire 7 participating communities and upvoting outstanding content. Upvote is not guaranteed for all articles. Kindly take note.
• At the end of the week, we would nominate top 3 users that had performed well in the contest and they would be eligible for votes from SC01/SC02.
---
Important Notice: The nomination of the top 3 users in our community is not based on good grades alone, it includes their general engagements (quality and quantity of their interactions with other users' articles) to measure the overall performance. Also note that generally, you can only make one post per day in the Steemit Engagement Challenge.
---
Conclusion
Cryptocurrency trading is easy for many beginners and has many negatives and positives, but as a professional investor, you should avoid falling into the trap of negatives and invest in the positives to make a profit.
We look forward to your participation and wish you success in the contest.
---
Cc:-
@steemitblog