Contest // Topic of the week №1 // If you had the opportunity to meet your little self, what would you say to yourself in this case?
Saludos a Slon21veka, yo nuevamente por esta comunidad , participando en éste
Concurso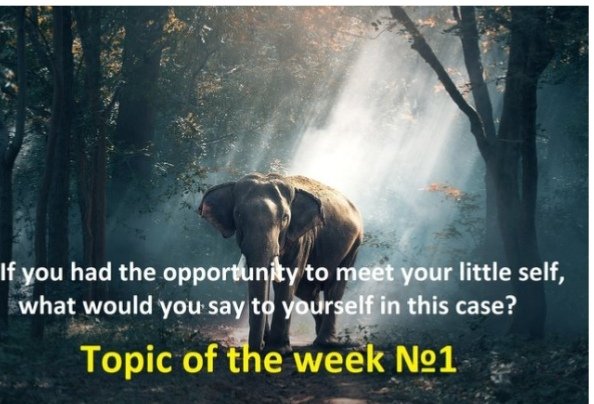 Si yo me encontrará por ahí conmigo hace 56 años atrás, me diría que no me preocupara por nada. Que absolutamente nada de lo que me preocupé pasó .
Por que lo que va a pasar, va a ocurrir no importa lo que yo piense.
Me diría, vive la vida light, el día a día. No vas a cambiar nada preocupándote.
Vive el momento, porque el futuro no existe.
No cambies nada, 56 años después, estas bien, bien de salud física y mental. La parte económica si es un desastre, pero no sé que recomendarte qué hagas, por que ahorita mismo tampoco sé .
Deja que cada quien viva como quiera, o mejor dicho no le opines a nadie nada de lo que haga con su vida, sé que no opinaste mucho pero igual, no digas nada, vive tu vida y más nada.
Ah y no le pongas ningún cuidado a los impuestos por que no tiene caso.
No tomes nada en serio, no hay problema que no tenga solución.
Invito a participar a @marifersalas. @blessedlife y a @yokondap.