Curriculum Vitae/履歴書 - Learning English & Japanese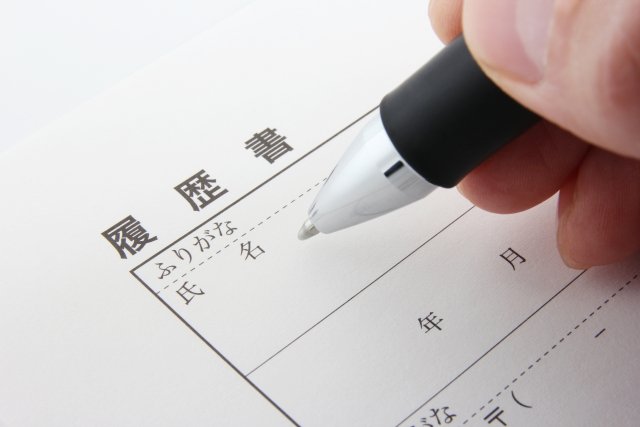 Today's topic of learning English and Japanese is curriculum vitae. 今日のトピックは、履歴書です。
履歴書は、アルバイトや就職活動で必要です。日本の履歴書は形式が決まっています。名前、生年月日、住所などに加えて、学歴や資格などを記載します。多くの場合、これらは手書きで記載しなければなりません。さらに、顔写真を貼り付けます。一方、海外の履歴書は、書式の指定がないものが多いです。自分をアピールするために、自分なりに工夫して作成することができます。日本と海外の履歴書の大きな違いは、手書きが必要かどうかです。日本の履歴書の形式がもう少し柔軟になることを願っています。
Curriculum Vitae is needed for applications of part time jobs and works. Format of Japanese CV is determined. In addition to name, birthday, address and so on, fill in the document with your educational background, qualifications, etc. You have to write down these items by handwriting in many cases. You also have to attach an ID photo on it. On the other hand, there are many cases that CVs in overseas don't specify format of it. It means that you can devise to appeal to interviewers. One big difference between CVs in Japan and overseas is that handwriting is essential or not. I hope that format of Japanese CVs will be more flexible.
語彙(goi) / Vocabulary
履歴書(rirekisyo):Curriculum Vitae
学歴(gakureki):educational background
資格(sikaku):qualification
手書き(tega ki):handwriting



ひらがな(hiragana)
りれきしょ は 、 あるばいと や しゅうしょく かつどう で ひつよう です 。 にほん の りれきしょ は けいしき が き まっ て い ます 。 なまえ 、 せいねん がっぴ 、 じゅうしょ など に くわ え て 、 がくれき や しかく など を きさい し ます 。 おお く の ばあい 、 これら は てが き で きさい し なけれ ば なり ませ ん 。 さらに 、 かお しゃしん を は り つ け ます 。 いっぽう 、 かいがい の りれきしょ は 、 しょしき の してい が ない もの が おお い です 。 じぶん を あぴーる する ため に 、 じぶん なり に くふう し て さくせい する こと が でき ます 。 にほん と かいがい の りれきしょ の おお きな ちが い は 、 てが き が ひつよう か どう か です 。 にほん の りれきしょ の けいしき が もう すこ し じゅうなん に なる こと を ねが っ て い ます 。
ローマ字(romaji) / Roman character
rirekisyo ha 、 arubaito ya syuusyoku katudou de hituyou desu 。 nihon no rirekisyo ha keisiki ga ki maxtu te i masu 。 namae 、 seinen gappi 、 zyuusyo nado ni kuwa e te 、 gakureki ya sikaku nado wo kisai si masu 。 oo ku no baai 、 korera ha tega ki de kisai si nakere ba nari mase n 。 sarani 、 kao syasin wo ha ri tu ke masu 。 ippou 、 kaigai no rirekisyo ha 、 syosiki no sitei ga nai mono ga oo i desu 。 zibun wo api-ru suru tame ni 、 zibun nari ni kuhuu si te sakusei suru koto ga deki masu 。 nihon to kaigai no rirekisyo no oo kina tiga i ha 、 tega ki ga hituyou ka dou ka desu 。 nihon no rirekisyo no keisiki ga mou suko si zyuunan ni naru koto wo nega xtu te i masu 。
日本語、英語で、文章がおかしいところはビシバシと指摘してくださいね。一緒に、楽しく英語や日本語を学んでいきましょう。
Please let me know, if you find any mistakes in my sentences in Japanese or English. Let's study English and Japanese with lots of fun together.