Planet Positives: "OUR SCHOOL BECOMES COVID ISOLATION CENTER" by @kyrie1234
20% payout goes to @steem.sea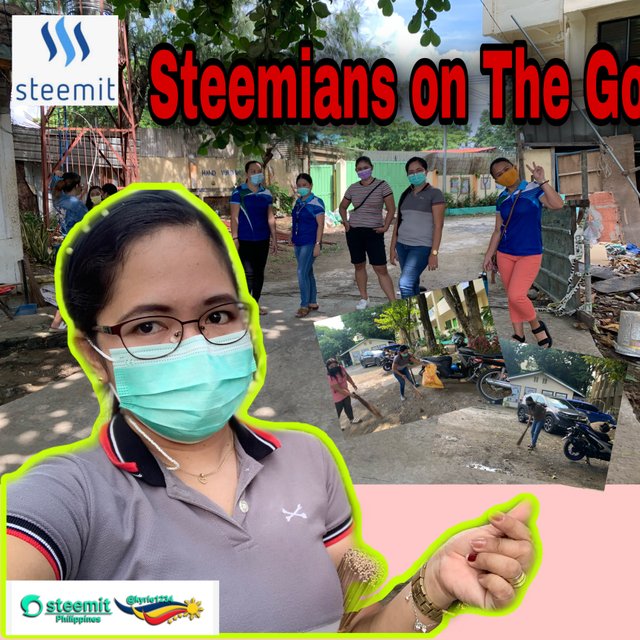 The number of Covid-19 Virus and the Delta Variant patients is still arising here in Philippines, specifically here in Lapu-Lapu. It affects many netizens, especially their job and business. There were lots of isolation areas were build and many schools were used as an isolation area. And due to continuing number of covid patients, the government needs another isolation area. And our school was choosen to be one of the needed facility area. Yes, though it is so hard for us teachers since we need to evacuate from the neighboring school bringing our heavy loads but then I still appreciated the admin for letting the government lend the school. Though it is risky but it is a big help to the government and there will be a place for the covid patients to stay while they are in their healing stage.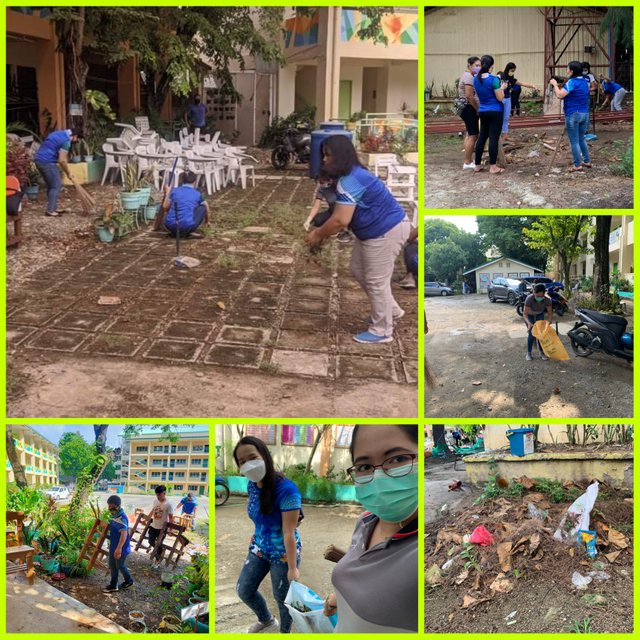 While the rescue team are preparing the classrooms to be use by putting some beds (around 260 beds), putting cctv to easily check the patients, putting electricfans and fixing the toilet and putting shower as well, we also do our part by cleaning the surroundings and arranging the chairs that was pulled out from the classrooms being used. These things are just little but I am still very proud to myself and to the rest of the teachers since they had let the government use the school without murmuring. I hope that this little thing, could at least help the burden ofbthe government in fighting the worldwide pandemic...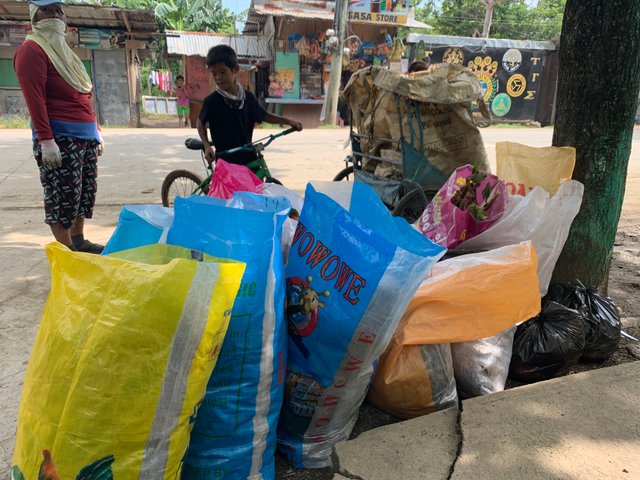 We had collected many sacks of garbage, thanks to the teachers who help in cleaning the surrounding of the school.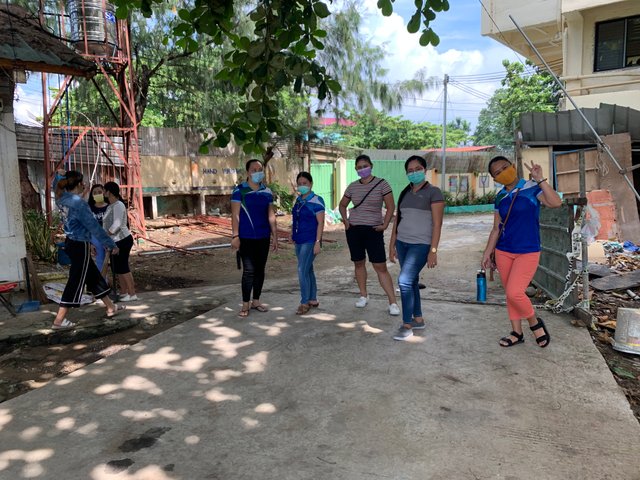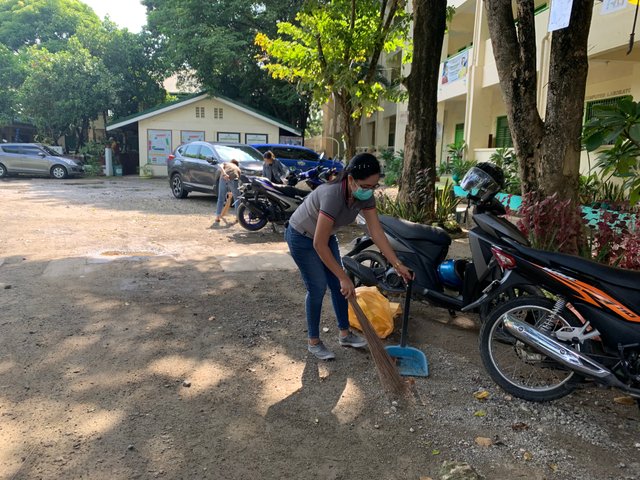 While cleaning, we are praying that this pandemic will now come to its end so that no more covid patients will be brought to the hospital and so that no patients will sent to the school.
But unfortunately, the admin just texted today that we need to prepare our things to transfer to the school near ours. And just today, the Lapu-lapu City Mayor leaded the blessing ceremony of each classrooms and just sent 4 mild to moderate covid patients. Im a bit scared of going to school since my things were still their since I am working from home as well as my colleagues who were there but I do believe that God is going to protect us. We did good things by letting them use our school, I know God saw the good hearts we had and will protect and keep us safe.
So guys, let's try to help the world fight this worldwide pandemic by just staying at home and not go out if its not important. Two years is too long already for suffering this virus, there were lots of normal things we haven't do now because of the protocols being set. Hope that, in ourbown little way we could save the world.
Thank you everyone and ALWAYS STAY SAFE! Adios!
Sincerely,

---
About the Author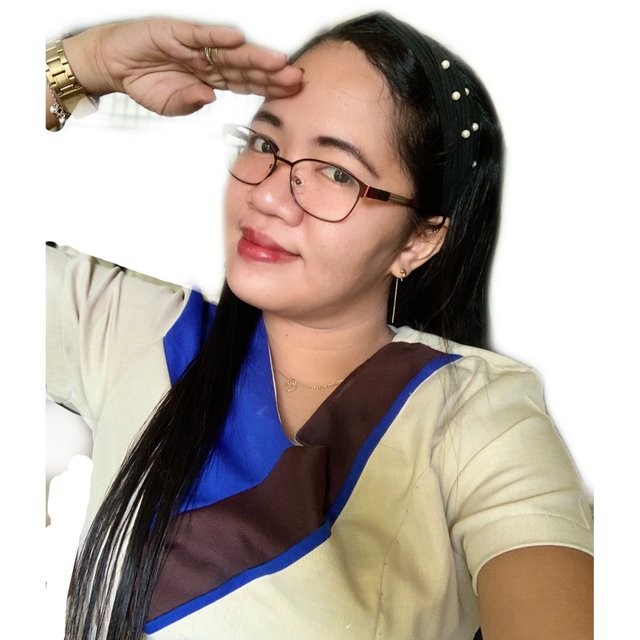 Aloha! @kyrie1234 is a Public Highschool Teacher handling in Grade 9 Math. She is the adviser of Grade 9- Special Science Class. She has a daughter who is 2 years old. She loves to explore the world and see its wonders. She wants to learn cooking and baking. She also loves different artworks and admires them. Again, thank you for the support.