THE DIARY GAME | 12.08.2020 | DAY 12: Ice Cream
Wednesday was a chill day. I didn't sleep for the whole night on Tuesday. I wasn't even planning to sleep at all. So I decided to arrange my clothes. I was on my third cloth when I don't feel like continuing it. That's when I decided to sleep. It was around eight in the morning.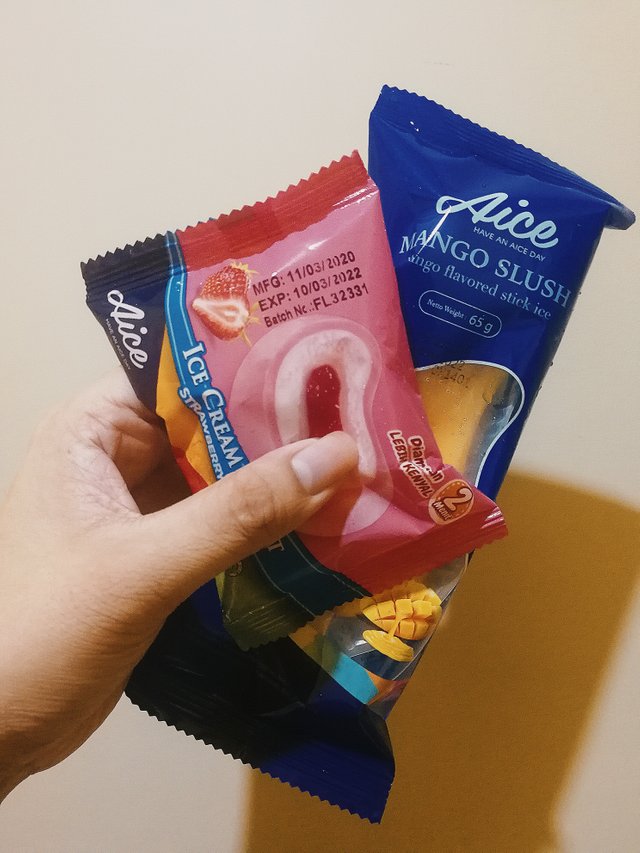 My new favorite: Mango Slush and Strawberry Mochi from Aice.
Then, my mother called me at ten. I had roughly two hours of sleep. She talked for a few minutes about my sisters, the current situation in our hometown, and the nearby city. She talked so fast. A certified rapper by the way. Most of the Filipino moms are rappers. Okay! I'm just kidding. So I interrupted her saying I need to go back to sleep. The call ended and unfortunately, I can't sleep anymore. I wanted to, but my eyes won't allow me to have a good night rest for the second time around. The sun was shining so brightly. So I got up and turn on my laptop.
When I checked the Trello, I don't have a task yet. Checking the Slack, there's no message too. I didn't bother asking, though. Wednesday was the schedule of the documentation team launching. Since I don't have a task, I decided to turn my potato mode. Yes. I was in bed, doing nothing. I was very exhausted and sleepy but I can't sleep. I wanted to write, but my mind was not functioning well. I was not in the mood either.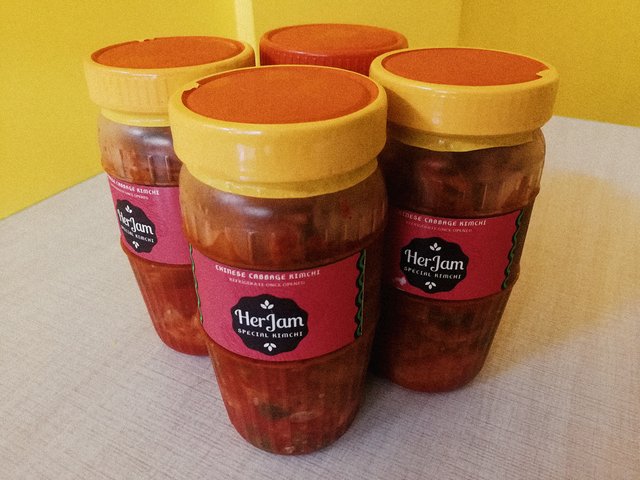 My favorite side dish — KIMCHI!
Evening came, and I cooked for our dinner. Good gracious! I was not on my mind. Like seriously. I burnt the meat. I fried it and burnt it a hundred percent. Some were all black, some were quarter black. I didn't take a picture. It was awful. I was so frustrated.
Since I burned our dinner, I went downstairs, bought soft drinks and some endorphin booster — ICE CREAM. We ate and paired the burnt meat with kimchi. After dinner, it's ice cream time from Aice!
---
* * *
* * *
I am participating in The Diary Game initiated by @steemitblog.
Thank you and your teams' great initiative, support and for your hardwork!

To know me better, you can check my introductory post:
Hello Again, Steemit!

Team Ph

@fycee, @olivia08, @dashand, @pingcess, @appleskie, @sarimanok, and @loloy2020.
Writing should be fun and healing.
Let's have some fun writing our open diary.
---
K N E E L Y R A C