Official Report: Steem.amal field progress report. Rp 2,500,000 (19 SBD) has been used from my personal saving
Steem.amal program has been implementing in the field for the last 2 weeks and it has been implemented properly either by the program manager or by the implementing partners. This report is issued for the update of the operational progress in the field.
There are 3 current programs of Steem For Better Life ongoing in the field and running as expected:
A. Water and Sanitation Program for Putri Aura
B. Food for the Orphans
C. Community economic development
---
A. Water and Sanitation for Putri Aura Healt Care Program
The program was started by today and the construction materials have arrived at the construction site. The Rp. 1,000,000 operational expenditure for the volunteer was transferred yesterday to the ACT-MRI's Secretary General Muharuddin.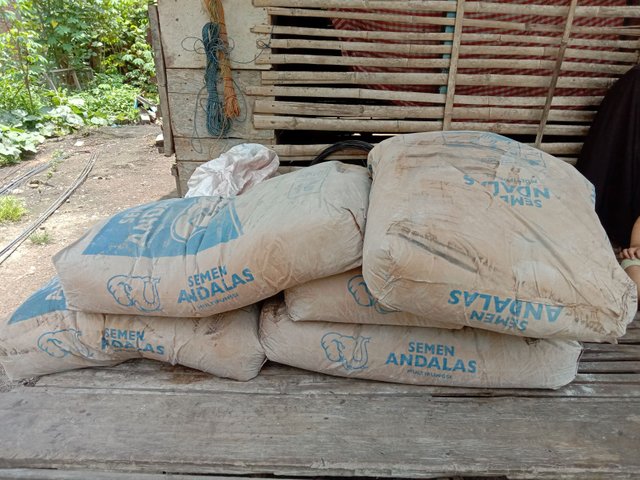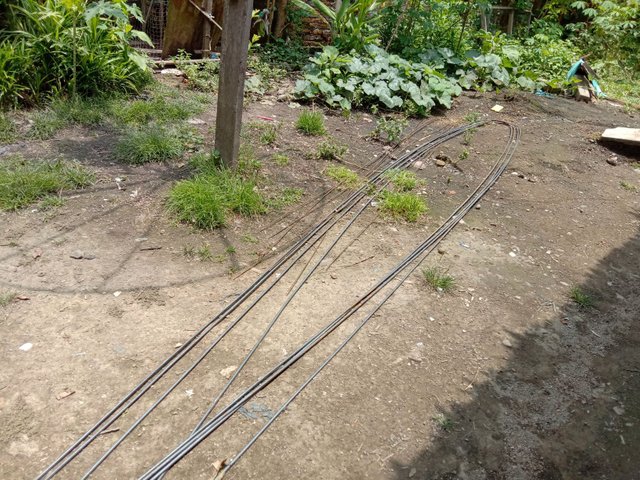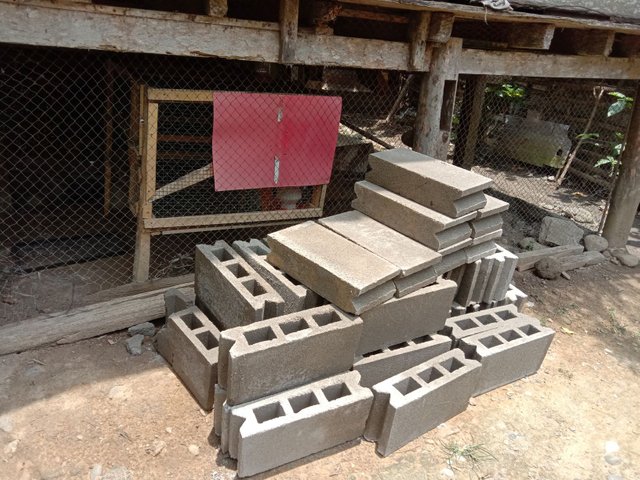 These photos are property of ACT-MRI daily progress report at Putri Aura House, these construction materials are to construct the Latrine and washing floor. The construction is going to start on Tuesday April 6th.
B. Food for the orphans
The initial plan is to distribute 30 food packages for 30 orphans in CISAH annual event. To speed up the process I transferred Rp 500,000 (4 SBD) to Abd. Hamid this evening for operational expenses. The progress of the program is preparing and booking the 300 kg rice at the rice mild nearby the annual event. The bag for the food packaging has been designed and order has been placed
Bag design: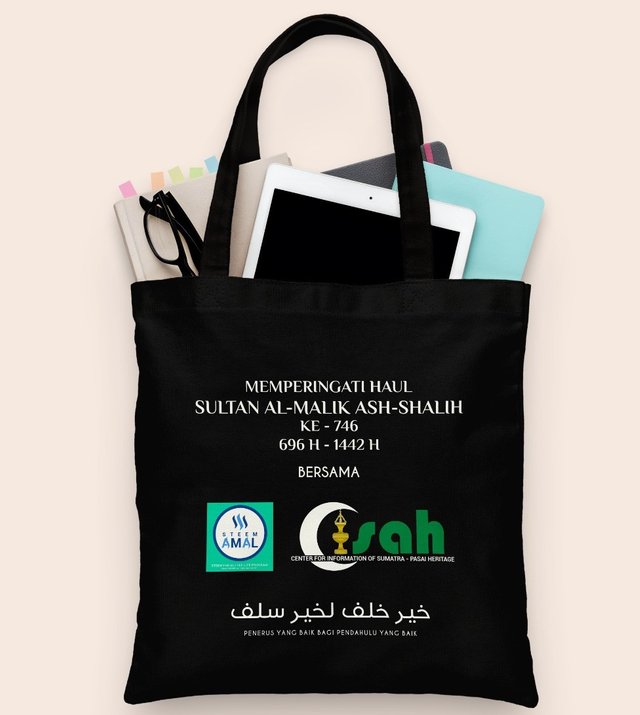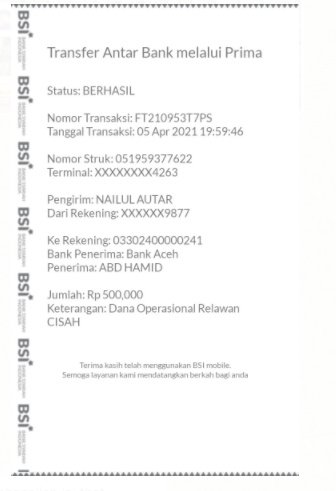 C. Community Economic Developement Program
The community economic development program has been reached the final stage of the implementation. Total operational expenditure up today is also under my personal allowance which is about Rp. 1,000,000 (7.5 SBD). The progress that has been reached are;
@tgk.dedy who received the capital a few days ago to start up his sugar cane juicer and some other kitchen utilities has started the business. The found was about Rp.3,000,000 (25 SBD). We will also give a package of food purcel with total price is Rp. 500,000 in the hand over ceremonial event.
He has bought items as you can see in the pictures: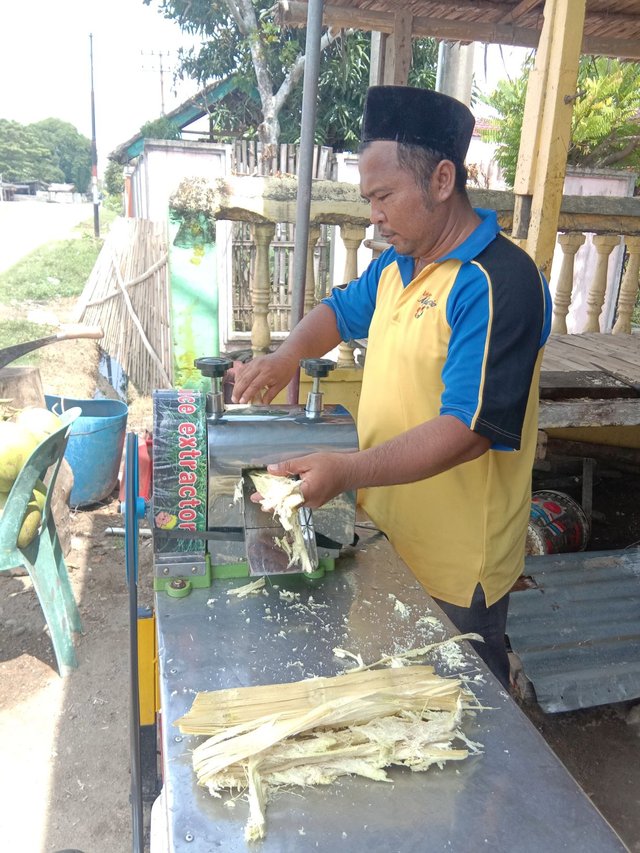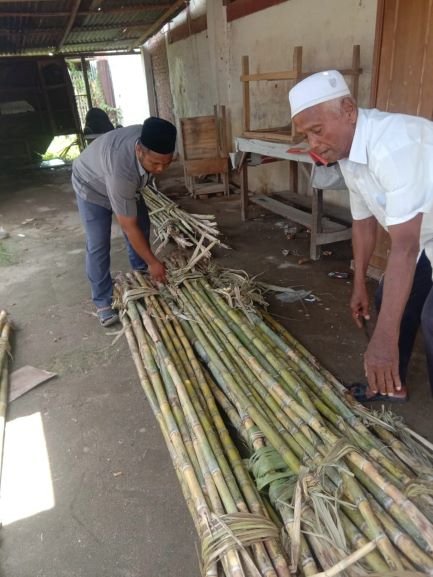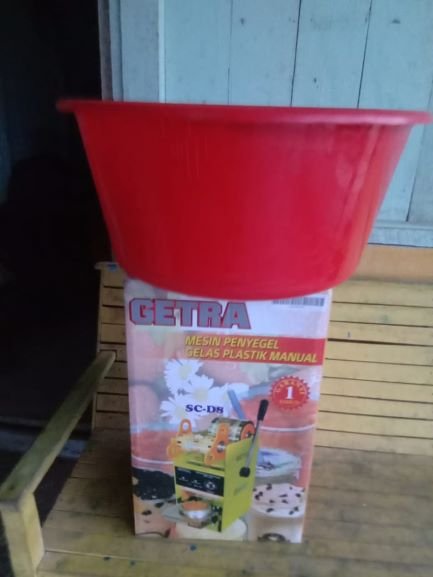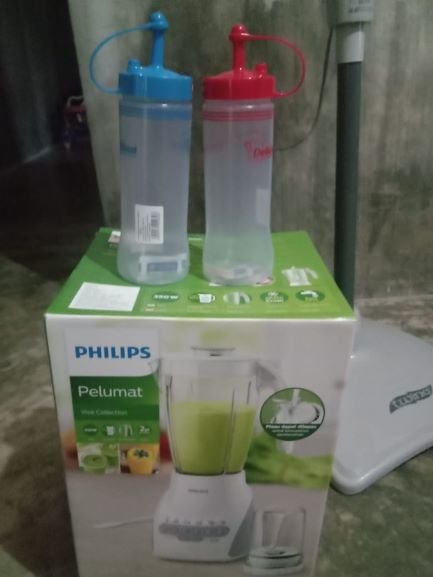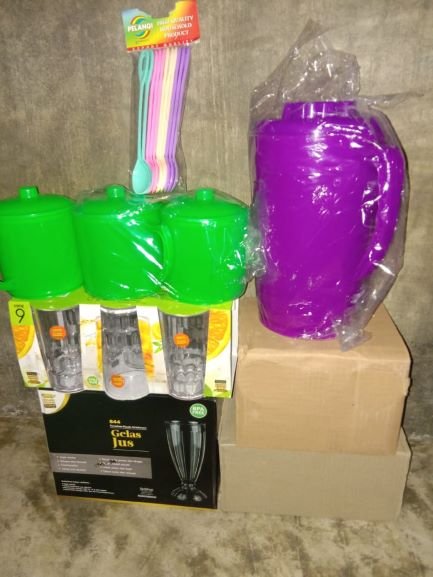 The pictures are property of @tgk.dady and taken for report purpose
The lady who receive the shelf for selling fresh food salad has used the shelf for selling the salad. As well as Tgk Dedy, the lady will also receive a food package and

@hasinbadir who receive the duck for starting up the duck farm is still on finding the duck. 53 ducks has been identified and booked.
Regarding the implementation of the program in the field we need to be aware of the operational cost that may arise. I hope you who care about the program will support the post to help out covering the expenditure and maximize the program achievement in the future.
This post is the official report for transparency and accountability purpose
Thank You very much for your support
cc:
@steemcurator01
@steemcurator02
@anroja
@radjasalman
@nazarul
@muzack1
With my best regards
El-Nailul