UPVU 2.0 : A New 3rd-party Frontend is coming!
The long wait is over soon! We are very excited to announce that we will be bringing UPVU 2.0 to you guys very soon! The launch of UPVU 2.0 has been delayed due to adding more features than originally planned. Thank you to everyone who has been waiting.
In today's post, we will introduce what UPVU 2.0 is, what features it has, and when it will be released.
What is UPVU 2.0?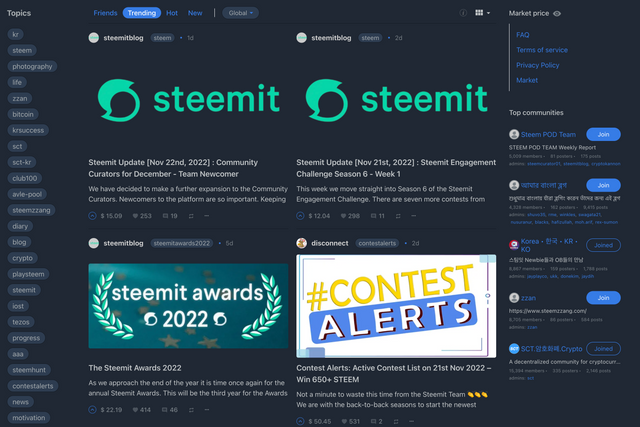 UPVU 2.0 is a third-party front-end web interface for interacting with the Steem blockchain and viewing blockchain data, built by forking ecency(ecency's github can be found here).
UPVU 2.0 provides features similar to Steempeak or Busy.org, but differs in that it adds a few special features, including the UPVU dashboard and Steem-Engine explorer.
Steemit.com is Steem's flagship front-end web interface, owned and managed by Steemit, Inc. In the past there were various third-party front-end alternatives, but now Steemit.com is the only front-end that Steem users completely rely on.
A variety of third-party frontends are essential, as they provide a variety of options for community members to choose from, and as a test-bed for Steemit.com, allow us to quickly roll out various updates that will improve the user experience.
As you are well aware, we have submitted a proposal to Steem DIP, and will be using UPVU 2.0 as a test-bed and supplemental website while working on updating the condenser on Steemit.com and Steemitwallet.com.
Steemit.com and Steemitwallet.com condenser updates require a lot of thought and trial and error before work, and we think they must be developed very elaborately after long pre-tests to minimize errors.
Main Features
💡 (UPVU Dashboard)
The UPVU dashboard has become much faster and more powerful!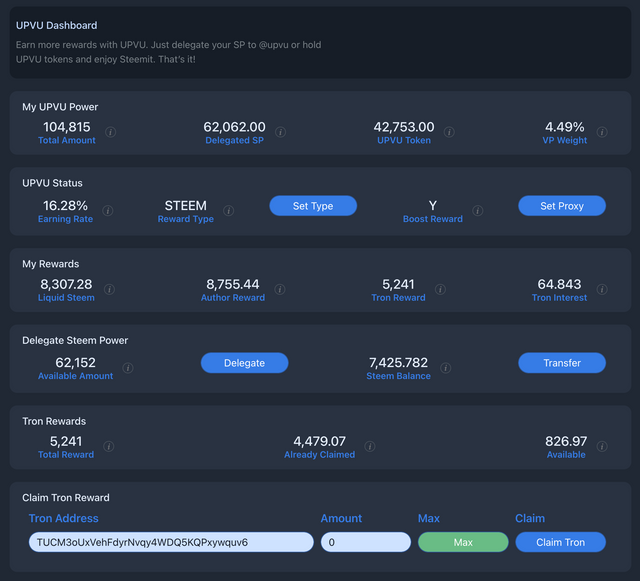 As the existing upvu.org dashboard has been integrated into UPVU 2.0 wallet, it has become easier and simpler to use UPVU services.

A help function has been added so that you can check more details even if you are new to UPVU, and the contents will be continuously updated.
💡 (Save Drafts)

UPVU 2.0 users can save post drafts. In the early beta version, it is possible to save without limits, but in the future, it will be operated in conjunction with the UPVU 2.0 point system.
💡 (Scheduled Posts)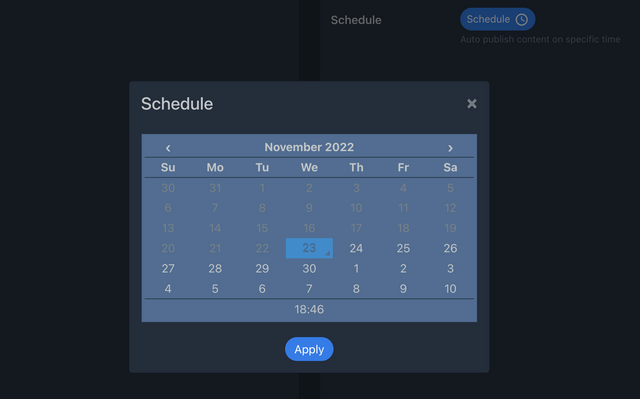 A scheduled posting function is provided, in which postings are automatically uploaded on a date and time specified by the user in advance.

[NOTICE] Due to the scheduled posting function, you need to approve the transaction to delegate the posting key only for the 1st time when logging in to UPVU 2.0.
💡 (Writing Editor Tool)

For those who have difficulty using Markdown, a writing editor tool is provided by default. Of course, you can also use MD to input directly into the input window.
💡 (Tag Autocomplete Function)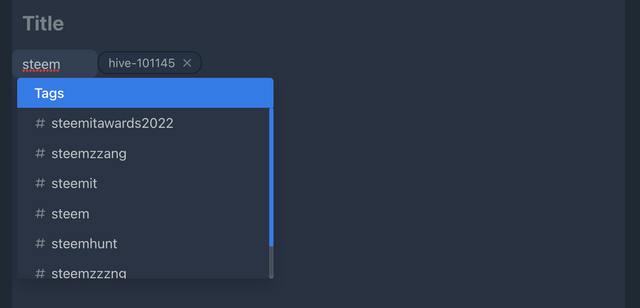 After entering keywords, you can select and enter frequently used tags.

You can put TAGS up to 10 in UPVU 2.0.
💡 (Steem-Engine Explorer)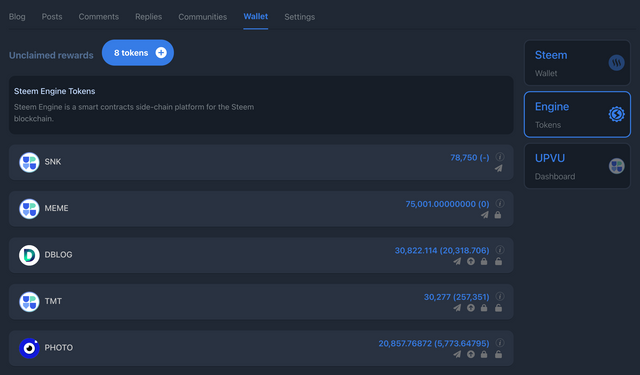 Currently, Steem-Engine is in the process of recovery, so transaction history may not be displayed normally.

After the DB is restored, you can use it normally. In addition, we are preparing to self-service Steem-Engine after recovery is complete.
Wen Launch?
There's still a lot of final testing and optimization to do, but UPVU 2.0 is coming NEXT WEEK! For now, we plan to run a public beta with the features that have been worked on so far, fix bugs by receiving feedback from the community, and add new features.
Roadmap
The following items are a list of features that will be updated in the future (order does not mean anything). The list below contains items that are already under development, and will continue to be added to the list based on user feedback.
💎 (Show TRX Rewards)
⚠️ Currently, TRX rewards do not appear in the wallet claims list. However, TRX will also be claimed when the claim button is clicked, and this issue will be resolved soon.
💎 (Contents Searching)
💎 (Steem Ecosystem)
💎 (UPVU Point System)
💎 (Select default API node)
💎 (Checking Node Status)
💎 (API Nodes Speed Test)
More details related to the roadmap will be introduced in a separate post. In addition, whenever a new roadmap is achieved, you can check the details through a separate development progress post.
Thanks for your support!
Thank you to everyone who loves UPVU. UPVU cannot exist today without community!
We put a lot of time and effort into the development of UPVU 2.0, but there may still be many shortcomings. If you encounter any problems or errors during use, please feel free to let us know in the comments.
We always appreciate everyone who supports us, and we will do our best to deliver better service. If you like this post, please support us by voting! (Cc: Steemit, Inc. and @steemcurator01, @steemcurator02)