Hello Lovelies!
today is Thursday, the day of butterflies and this is a challenge in the Insect Pub community that you can join if you have images (photographs or works of art) of butterflies or insects to share with others ... YOUR images of course 😉
The challenge is run by @whatisnew (see his announcement post)
and here is the image I present today for this purpose 😊
This is a photo that I took several years ago, in 2013 and that I reworked like a painting,
I added effects and textures for a poetic result and a painterly rendering
Hello les amis des papillons !
aujourd'hui c'est jeudi, le jour des papillons et de leur challenge dans la communaute Insect Pub que vous pouvez rejoindre si vous avez des images (photographies ou oeuvres d'art) de papillons ou d'insectes à partager avec d'autres...vos images bien entendu 😉
Le challenge est conduit par @whatisnew ( voyez son post d'annonce)
et voici l'image que je présente aujourd'hui à cet effet 😊
Il s'agit d'une photo que j'ai prise il y a plusieurs années, en 2013 et que j'ai retravaillée tel un tableau,
J'ai ajouté des effets et des textures pour un résultat poétique et au rendu peinture

I remind you of our current game and the possibility for one person to win 5 steem :
Je vous rappelle notre jeu en cours et la possibilité pour le gagnant de remporter 5 steem

And my last posts
Tutorial of a gourmet painting [ENG-FR]
---
#AmazingNature even in the simpliest flowers ❤️ [ENG-FR]
---
Custom wooden door sign [ENG-FR]
---
I #LoveTheClouds out of my window 😊❤️ [ENF-FR]
---
Luigi the gnome featuring Mario the Snail 🐌
---
A goat portrait for @derangedvisions contest. Photography followed by a drawing 😊 [ENG-FR]
---
Upside down swan for #FeatheredFriends
---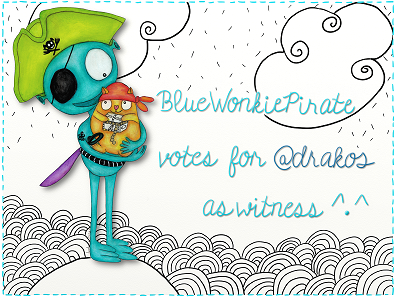 ---
---
Collect my art on Makersplace.com
---
---