[Edit: the Chinese laborers who were involved in building these fortifications weren't prisoners but paid workers. I found a source discussing this project (in Finnish). ]
My friend with whom I visited Suomenlinna on the previous day wanted to show me an example of the kind of fortifications (or ruins thereof) the Russian Empire built around Helsinki in the 1910's prior to or during World War I. This one is in a suburb some 10 km to the north of central Helsinki where my friend lives. It's on a hill. Up to 150 such systems of trenches, pillboxes and caves were built around the city. I had never heard of such constructions before so it was interesting to see them.
[Edit: I forgot to mention that my friend told me one of the main motivations for the construction of these positions was the fact that Suomenlinna had been easy for the Russians to conquer from the mainland side. They probably concluded that the defenses of the city of Helsinki was badly in need of bolstering from that side. Suomenlinna was a pretty strong fortress against invaders from the sea.]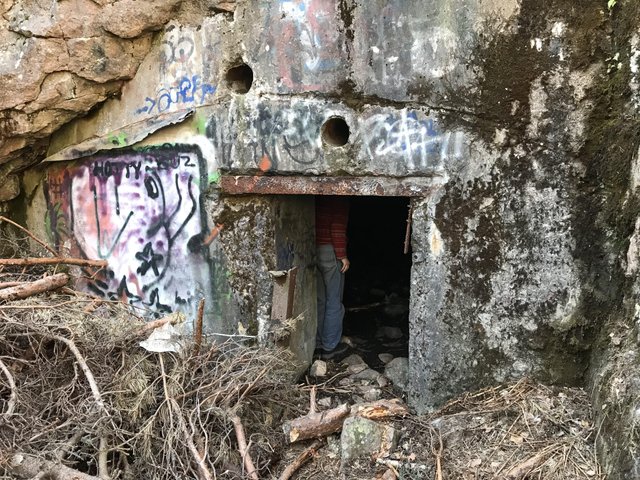 This is the door of a cave that was built for storing ammunition and other supplies for a little over a century ago. It is about 5-6 meters long, about two meters high and a few meters wide.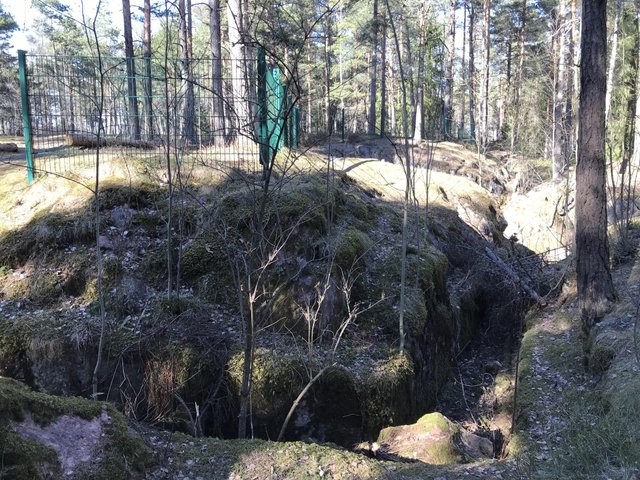 A typical trench in this particular system. Notice that it was carved into granite. The Russians used Chinese prisoners of war to do the work. There was a group of temporary buildings at the site to house the prisoners. There is nothing left of those buildings.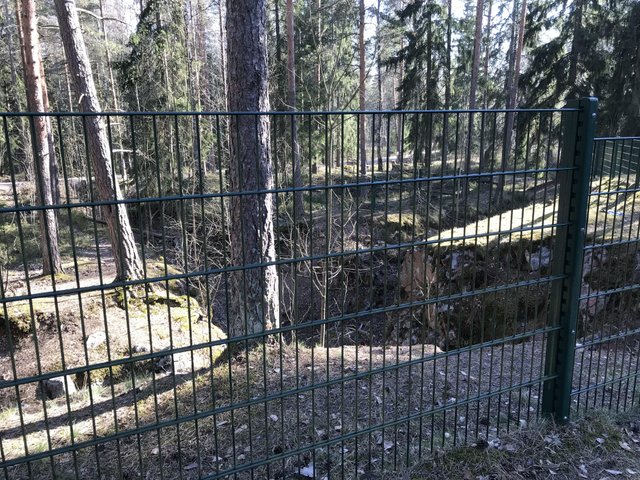 The continues to protect people from falling from a cliff into one of the deeper parts of the trenches as well as the entrance to the cave, of course.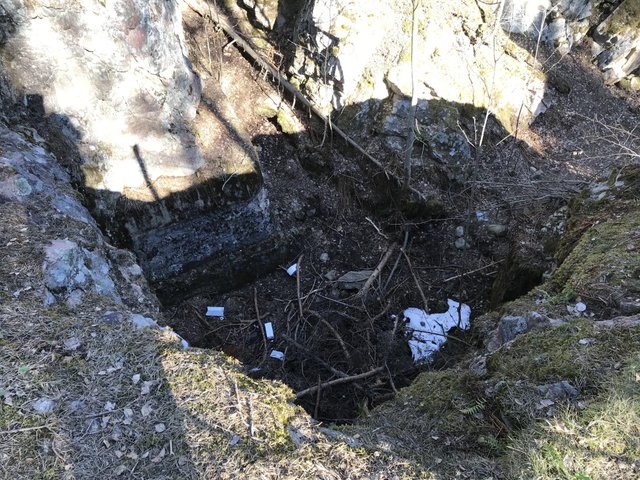 Imagine how what kind of hard work it must have been to build this. Of course, they would've used explosives to break up the rock. But to get that kind of clean cut forms, you need a lot of manual labor.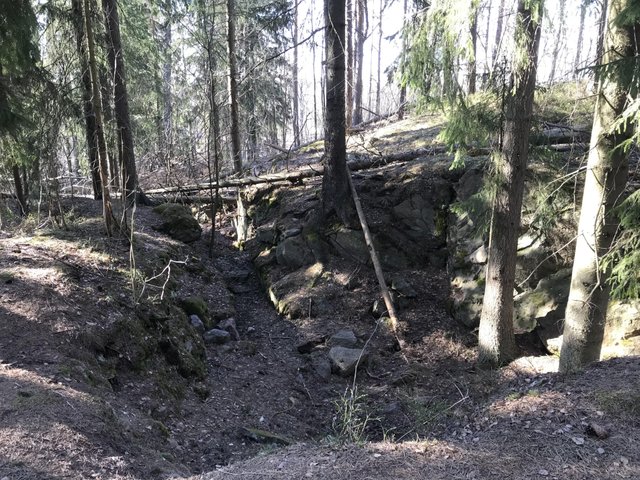 There was probably some type of structure with a roof here.
---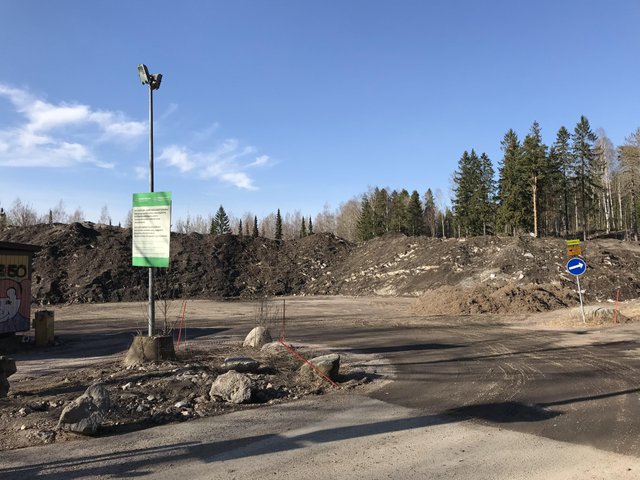 This site was close to the hill. Anyone who guesses what that material is gets a 100% upvote.