Malala Yousafzai is an inspiring icon on the stage of modern day female role models.
She is a famous activist for female right to education.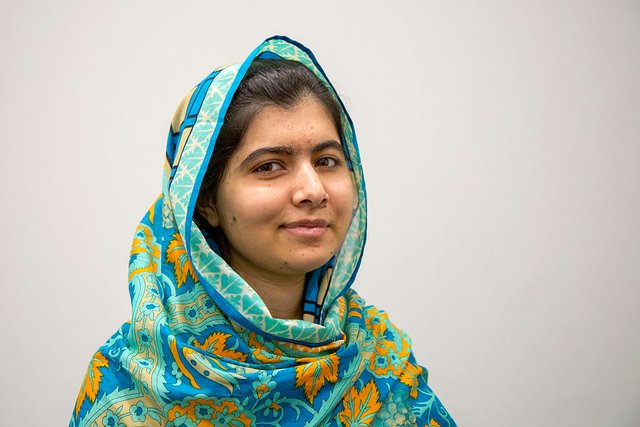 Image Source: here
FROM A YOUNG GIRL TO A GLOBAL FIGURE
How did she become from a young girl into a globally known advocate for female education?
Her story starts with her being a young girl in the Swat Valley, Pakistan, who was denied education. She was a seventh grade school girl who wrote a diary about her feelings regarding the possible closure of her school. The diary appeared on the BBC Urdu online. She had it published under a pen name.
POLITICAL SCENE
In 2007 the Swat Valley was occupied by Taliban militants who banned media (TV and music) and publicly punished or even executed those who had defied their orders.
One year later, a Taliban edict was issued and it suddenly became illegal for girls to attend school.
Shortly the school was closed and girls could not continue their education. The Talebans were determined to deny their access to education, thus they decided to blow up the school in January 2009. Over 100 schools had the same tragic faith and girls' education was banned by law.
BLOGGER FOR BBC URDU SERVICE
In 2008 Aamer Ahmed Khan BBC Urdu service editor and his colleagues were looking for a source to cover the growing influence of the Taliban in the Swat area. They thought that a young person would not attract too much attention and decided to scout for someone willing to take on the mission.
One of their correspondents in Peshawar, Abdul Hai Kakar, knew a local schoolteacher in Swat, Ziauddin Yousafzai, Malala's dad. He suggested to use a student. Since everyone was scared of the implications of such acts, no one was willing to do it. Then he thought of Malala.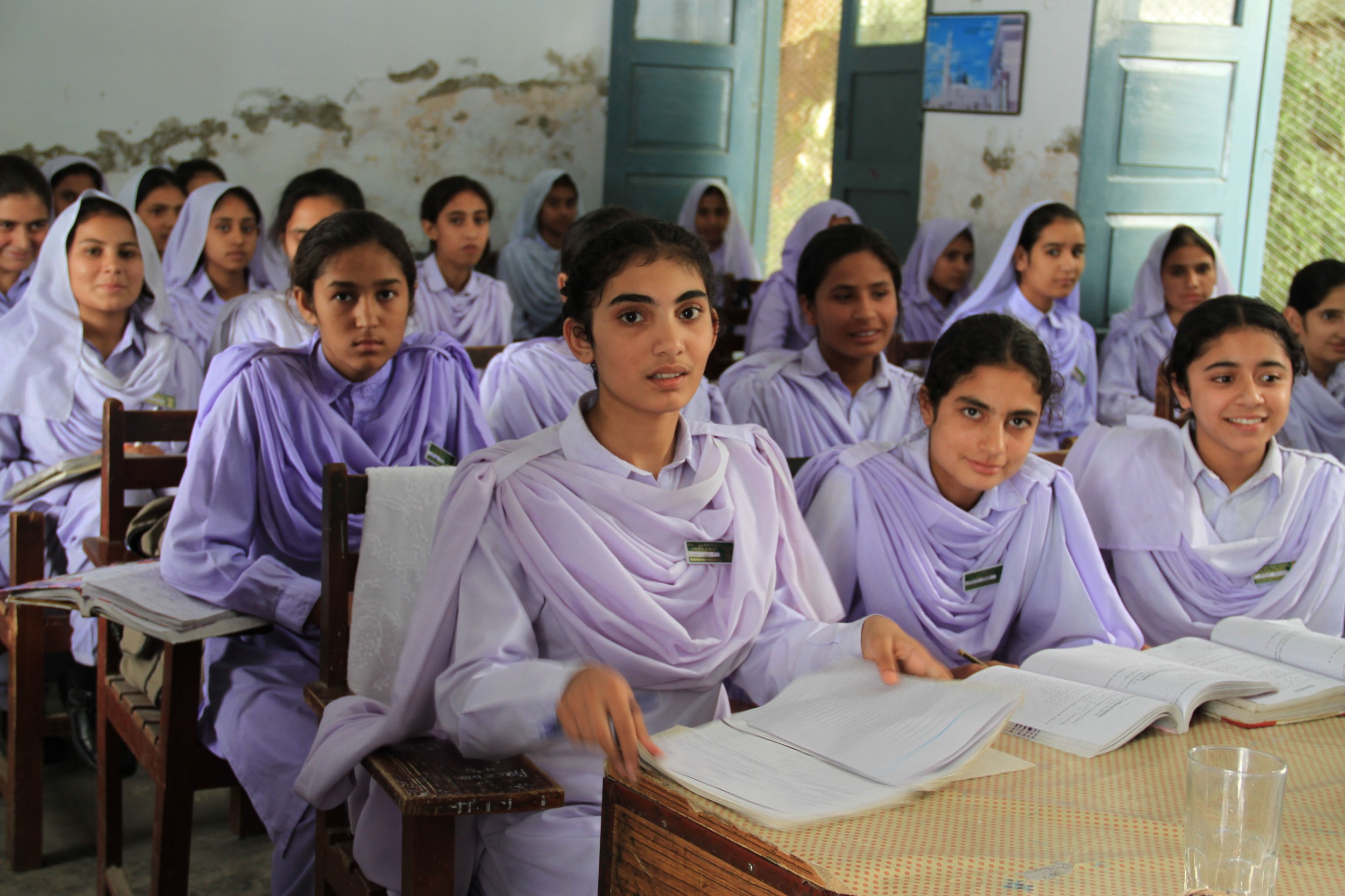 Image Source: here
Therefore she started to dictate her story over the phone to Kakar each week. Her blog entries were posted on the BBC websites in English and Urdu from January to March 2009. She gained a massive audience in a very short time.
In her blog for the BBC Urdu Service she described in detail some of the abuses committed by the Taleban militants and expressed her fear of getting killed.
At age 11, she wrote about her life under the Taliban regime, revealing her feelings about the fact that girls were denied their right to education. Her blog entries revealed the story of a young girl living under a harsh militant rule. She spoke about how fear determined the girl students not to attend school, as they were scared for their lives.
GUL MAKAI - ACTIVISM UNDER A FAKE NAME
Her parents supported her cause and encouraged her activism. They advised her to use a fake name, in order to hide her real identity and avoid being persecuted. By writing for BBC about her life under the Taliban rule, she took an enormous risk. Her thirst for knowledge made her change her mind concerning her future career. She decided to become an activist instead of a doctor.
Malala's father, Ziauddin Yousafzai , was an outspoken education activist as well. He was the founder of Khushal School and College where he allowed girls to study. Obviously that brought him many death threats.
Malala went in exile from the Swat valley when the government forces attempted to take out the Taliban militants from the region. She returned home to Mingora a few months later.
NATIONAL YOUTH PEACE PRIZE WINNER
She was determined to fight for her right to education and she started to speak publicly, using her real identity. She was featured on TV as a young woman advocating for female's right to education. At the age of 15, her activism for promoting education rights brought her an award: National Youth Peace Prize .
ASSASSINATION ATTEMPT
Her soaring popularity made her a target. She received lots of death threats and she ended up being on the black list of the Tehrik-e-Taliban Pakistan (TTP).
In October 2012 when she was on her way back from school, she got shot while being inside the bus. A masked gunman had stopped the bus, boarded it and shot her. The bullet went through her head, neck and shoulder.
Malala stayed almost one week in a military hospital in Pakistan before being airlifted to a hospital in U.K. where she underwent surgery for more than five hours until the bullet was removed.
She spent nine days in coma and had brain damage. When she woke up she said:
"They only shot a body, they cannot shot my dreams."
NOBEL PEACE PRIZE WINNER
Surviving the assassination attempt made her be more determined to continue her fight.
In 2014, at the age of 17, she was awarded the Nobel Peace Prize for defending the rights of children from everywhere to education.
Here is her incredibly empowering speech from Oslo, Norway.

GLOBAL SUPPORT
Her battle for women's rights was celebrated and applauded globally.
In 2013, on the 16th birthday, she spoke in front of the United Nations headquarters in New York. As a result, the U.N. declared July 12th "Malala Day".
She was invited to give lectures at Harvard University.
October 2013 Malala and her father have set up the Malala Fund, an organization meant to help girls gain access to education.
In 2014, touched by the story of kidnapped girls in Nigeria, on her 17th birthday she travelled there to meet the families of the victims.
Throughout the years, she met with political figures such as: Queen Elizabeth, Barack Obama, former U.K. Prime Minister Gordon Brown and discussed education rights.
CONDEMNED AND VILIFIED IN PAKISTAN
You'd be tempted to believe that all this would have eased her way back to Pakistan. Unfortunately it did not. There, she was criticized, vilified and discredited.
When she returned to her home country on March 30th, 2018, she was accused of working for the CIA and told that she had brought shame on her country. The negative campaign was run by the conservative parties or the Taliban sympathizers. Her only crime was that of surviving a horrible murder attempt.
I AM NOT MALALA DAY
Her arrival to Pakistan on March 30th was welcomed with a series of protests. A negative campaign against her was orchestrated by the Kashif Mirza, the current president of All Pakistan Private Schools Federation.
He stated in an interview about Malala's book that he found "highly controversial and against the ideology of Islam and Pakistan". In 2015 he wrote a novel, " I am not Malala, I am Muslim, I am Pakistani" where he discredits Malala and her ideas, which lead to banning Malala's book in all educational establishments.
THE VOICE OF A SUPERWOMAN
"One child, one teacher, one pen and one book can change the world."
Malala Yousafzai is a remarkable woman who refused to be silenced and continued her advocacy for gender's rights despite the life threats she got or the hatred acts she witnessed within her own country.
If you were moved in any way by her story, please consider donate something to the MALALA FUND

Thank you for reading, I hope you enjoyed it! Feel free to resteemit or upvote it!
Please leave your feedback in the comments, I would love to hear your thoughts!
@2018 LaviPicu aka The Lyme Poet. All rights reserved.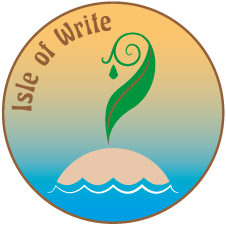 art and flair courtesy of @PegasusPhysics
---