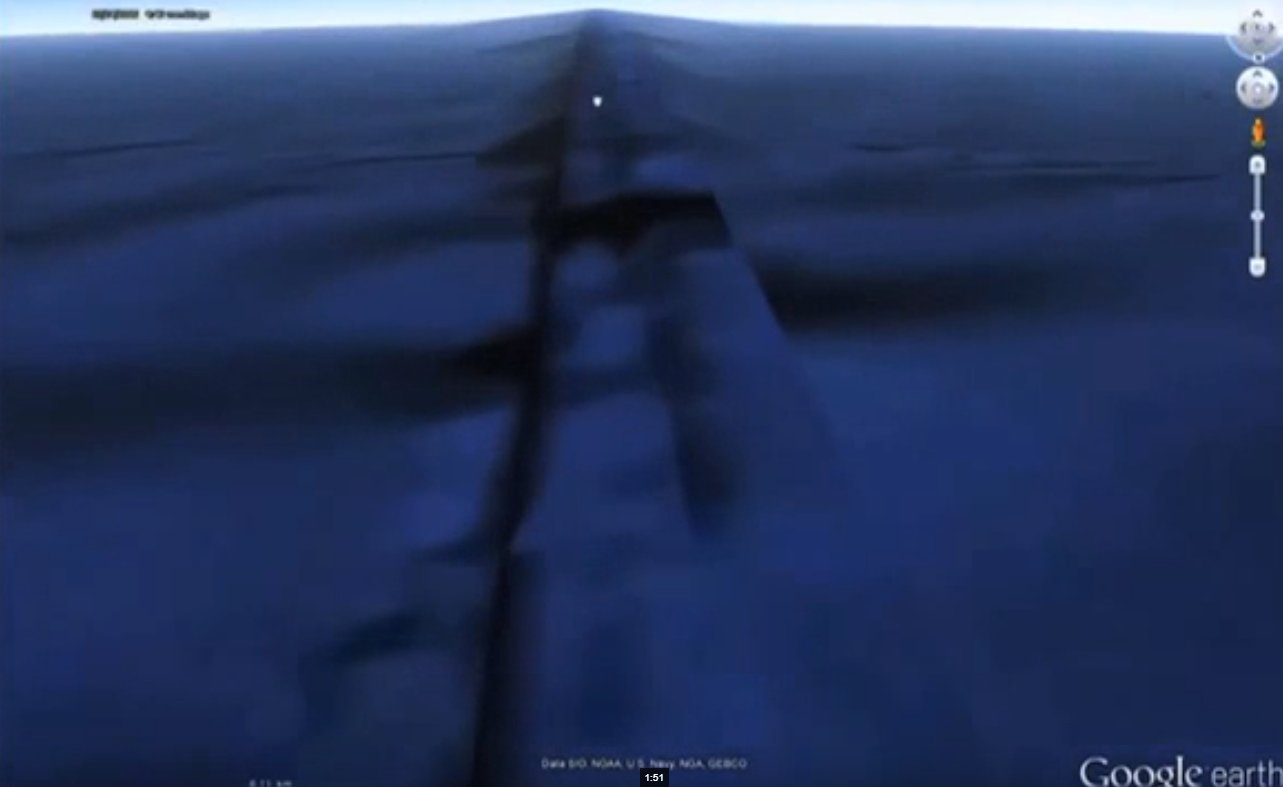 Users of Network long time discuss video posted on YouTube on which the mysterious underwater wall noticed in a cartographical Google service of Earth is shown. The Ancient Code portal reports about it.
In the given roller process of use of service with noted points which, according to the author of video, are put down along the found underwater wall is imprinted. If to bring closer the camera, then in the specified places it is really visible a tubular design of unknown origin.
There is no official explanation of emergence of this design at the moment. Perhaps, it is an unknown element of an underwater relief. Users, inclined to conspirology, certainly, connect an underwater wall with aliens and confidential projects of the world governments.