Hello friends..
I really like reading, basically literarura for children .. today reading a book at home a little about the first library that was created many years ago ..
I would like to start with a very wise phrase of the philosopher and scientist of Ancient Greece, father of experimental science: "EDUCATE THE MIND WITHOUT EDUCATING THE HEART, IS NOT EDUCATION"
ARISTOTLE.
If a library is considered to be a public and private collection of works written for reading, study or recreation, as well as the furniture and constructions that preserve it, the first was created in 3000 BC. in Egypt, whose temples contained countless scientific and technological papyri.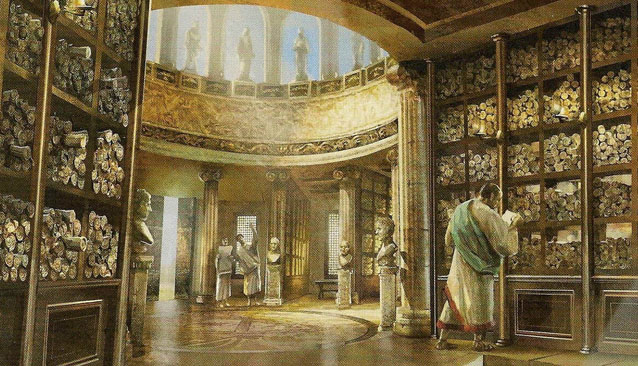 In Assyria, in the year 650 BC, King Arsubanipal had a library that protected 25,000 tablets with literary, legal and historical documents.
Institutional libraries emerged in the great philosophy schools of Greece, which created collections of books for the use of their students; Aristotle was the greatest compiler of books, which then existed as rolls.

The library of Aristoteles was later taken to Rome. As for the largest library of antiquity, it was created in Egypt, and was called "Museion" (Museum); contained 700 volumes of papyrus with literary and scientific works.
In precise terms, library means deposit of books; the word comes from the Greek Biblos = book, and theke = deposits ..
"The ignorant says, the wise doubts and reflects"
Aristotle..