Welcome to The Spotlight - Featuring Jamesgetsit
The Spotlight
Every now and again we will be celebrating members of our community by putting them in The Spotlight. For this edition of The Spotlight we focus on James aka @jamesgetsit and ask him some questions so that the rest of the community can get to know him better. You ready?!?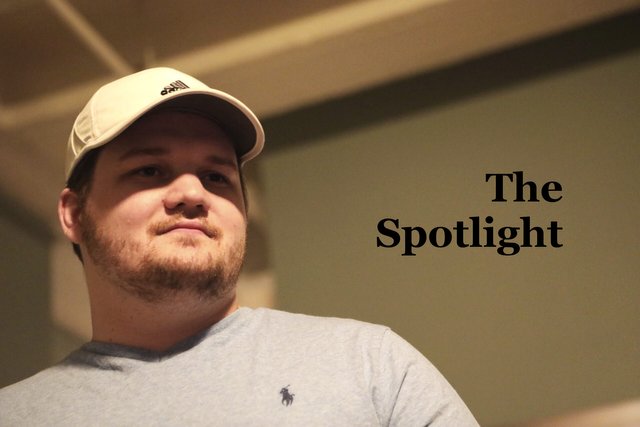 Q: Tell us a bit about yourself
I'm James, if you couldn't tell by my stage name. I'm an MC, rapper, poet, producer, and all around music lover. I first started rapping when I was 13. I had just moved to Georgia from the west coast and there was always a group of kids rapping in the back of the bus. One day I gave it a shot and just kind of found my flow. I've been through a lot of names in my rap career. Early on I was a Christian rapper in a hiphop group called "40 Dayz". At that time I went by Manic, and then switched it to Authentik. After the group broke up, I switched my name to Conscience, which I kept for some years.
Rap has always been my refuge. I was diagnosed with bi-polar at a young age. I use to have some serious manic attacks and mood swings up until my mid teens. What really changed for me was that I finally had something to do when I started getting emotions. Instead of blowing up at people, I'd run to my room, throw on a beat and just start vibing. If I felt like I was going to beat some kids ass at school, I'd grab my pen and pad and write about it. It truly helped me, and let me work out emotions that sometimes I didn't even know I had. Because of rap, I haven't had a manic attack for 15 years now.
As of right now I live in Atlanta, GA. My life now is made up of two goals.: Music and travel. I hope to keep bringing more of both to Steemit!
Q: How did you find out about Steemit and what were your first impressions?
I found out about Steemit on youtube. I had started getting into crypto currency late December last year (when it was like 20k for BTC). I'm not going to lie, I saw $ signs like everyone else. It's only when I started digging into the community more that I found what Steemit was all about. Communities. Great people with great ideas that are all actually trying to reach their goals. It was all very inspiring. Steemit made me want to shake off the stagnation I had been living in and pursue my passion.
Q: Who are some of your influences musically?
Wow, that spans a lot of people. I'll break it down into two categories.
Rap/Hip-Hop wise:
Brother Ali, Eminem, Common, Cunninlynguists, 2Pac, Royce Da 5'9, Phonte, Tech N9ne, Hopsin, Lupe Fiasco, Murs, DZK, KJ-52, The Cross Movement... Those are probably the artists that had the most influence on my style and flow.
Production wise:
Todd Rundgren, Nine Inch Nails, Spiritualized, Sneaker Pimps, Groove Armada, Genesis... Lots of different influences when it comes to my production.
Q: How do you see the future of Hip Hop on the Blockchain?
With services like Choon, Musicoin, Dsound, etc. I think that Hip Hop, and music in general, will be a HUGE part of the blockchain/crypto space. We will be able to monetize every aspect of the listening experience. Listeners will have the opportunity to earn, participate in crowdfunding, or maybe even purchase percentages of rights to their favorite artist's music. The applications are endless.
I CAN'T WAIT to see what the next few years has in store for Hip Hop on the Blockchain.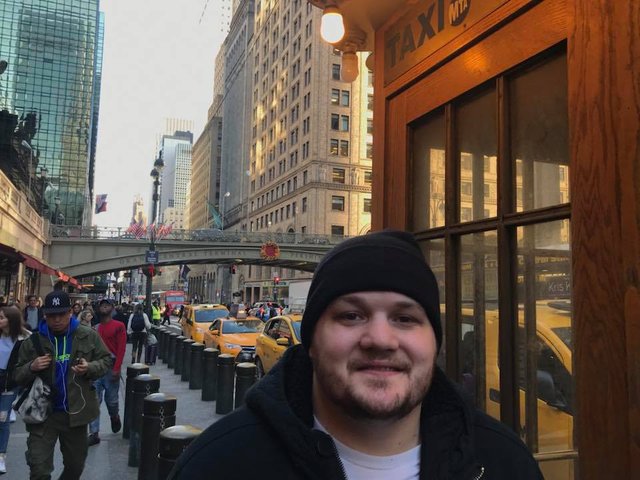 Q: Where do you see yourself in 5 years?
Headlining a festival somewhere. Maybe living somewhere in Europe. I'll be cool with either.
Q: Nominate a member of Hip Hop community on Steemit who you would like to see in the Spotlight
@scribblingwilly / Willy G.
This guy is a lyrical BEAST and I'd match him up against anyone on here, including myself. He's a true MC and someone I look up to in many ways.
Q: Choose one of your tracks to be highlighted in this post and tell us why you chose it
This is a very rough draft of a song that me and @v4vapid are working on for the #Unity4J live vigil. I'm pretty stoked about this project, as it's already received a good amount of attention from the Wikileaks community. In fact it was recently tweeted out by Julian Assange, the founder of Wikileaks. That was probably the most epic moment of my life.
The entire project is about us trying to put ourselves in Julian's shoes. How it must feel being locked away for committing no crime. Being hated and hunted down for telling people the truth. It's insane. Anything I can do with my talent to shine some light on this injustice, I will.
Don't forget to Follow @jamesgetsit and support his projects on Steemit!
---

Previous Spotlight Posts
If you know anyone who we you think we should put in The Spotlight just leave a comment and let us know why!