5 days in Swedish mountains. Part 1.
The Nallo valley, day 1.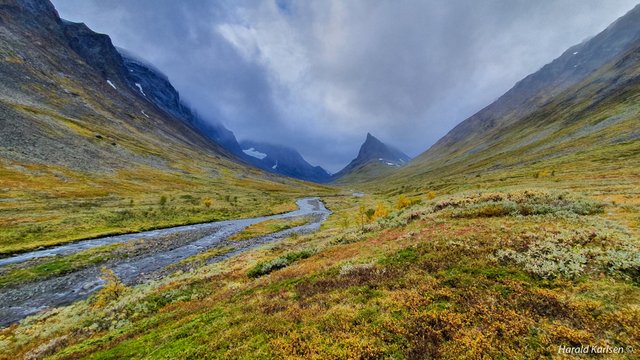 The mountain area in northern Norway and Sweden is a great area to perform hikes in beautiful valleys with majestic mountains and peaks. If you like fishing there are lakes and rivers near and far away from people. I lam lucky to live in the middle of the this pearl in the north and love to get out when possible. If you are in the area I would recommend you to spend some days, weeks or years to explore the area :-).
In september my wife, an another couple, and I on a five days hike in the in northern Sweden. We startet at Nikkaloukta south of the city Kiruna. This place is the starting point if you want to climb Swedish highest mountain Kebnekaise. To Kebnekaise Mountain Station the distance is 19 km. You can walk or take helicopter. We used the possibility to save one day and got lifted with helicopter 30 km inward the Vistas valley. From there we followed the trail up the Nallo valley 10 km to a cabin where we stayed the first night.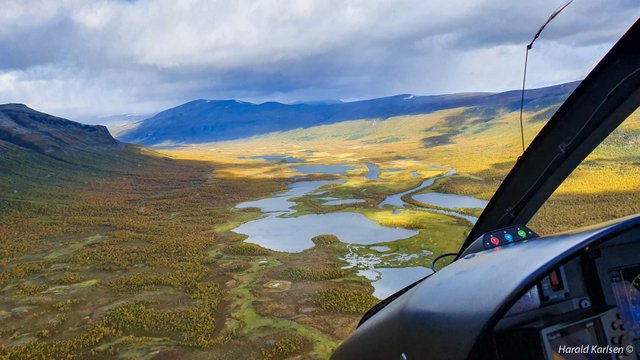 View from the helicopter. The Vistas valley is nice with a river and several lakes.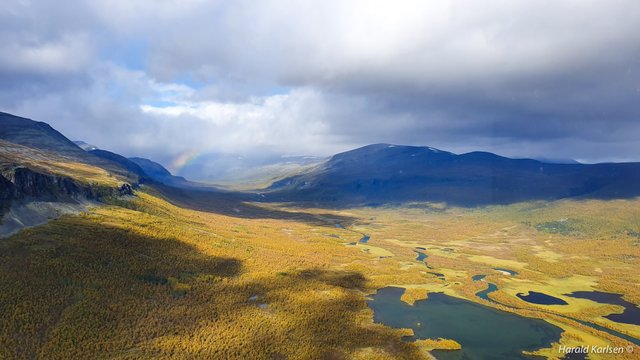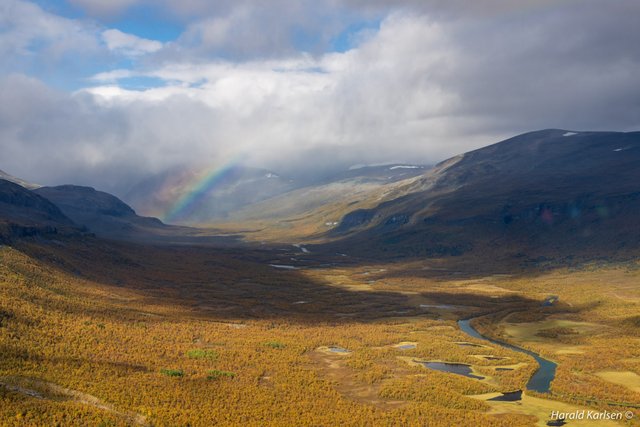 Further up in the valley we met the rain, welcomed by a rainbow.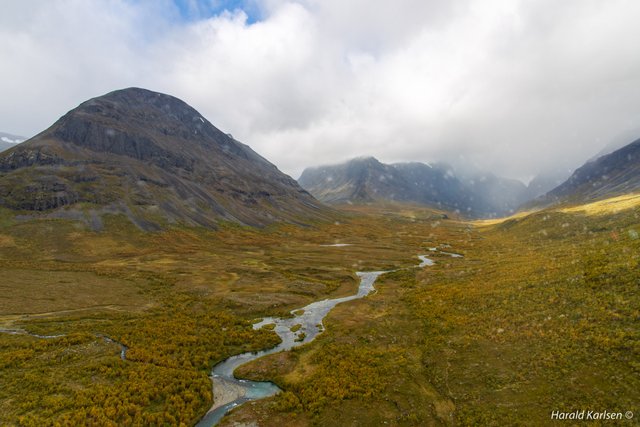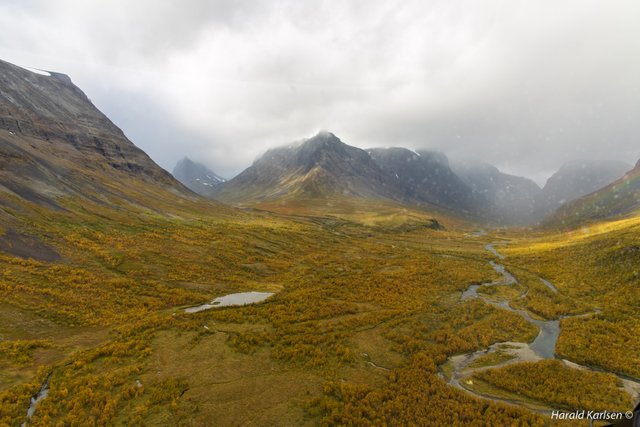 The goal for the first day was the valley to the left. This is the start of the Nallo valley.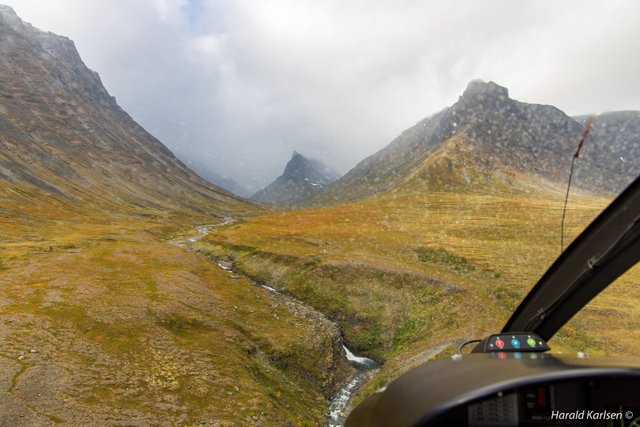 The helicopter goes in for landing.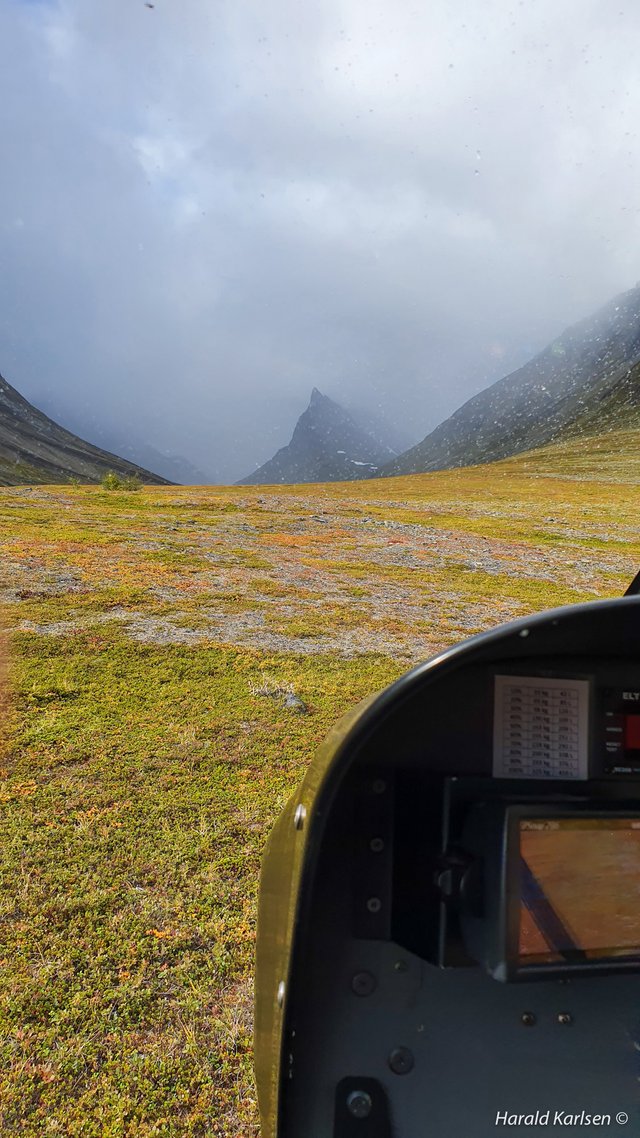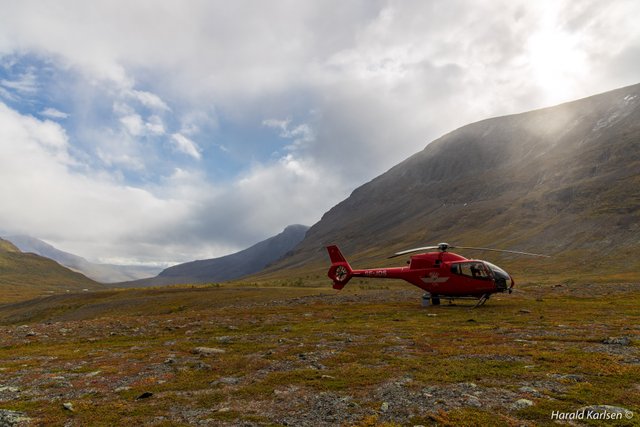 Soon we are left by ourselves in company with the mountain.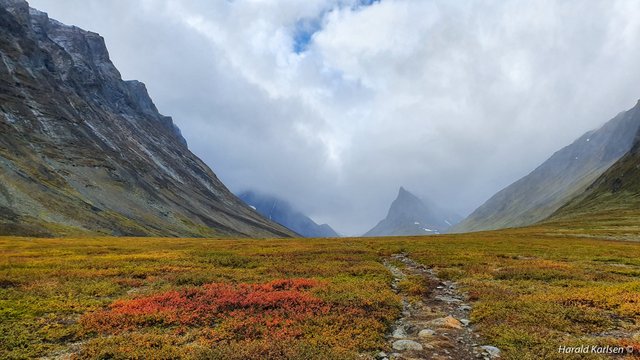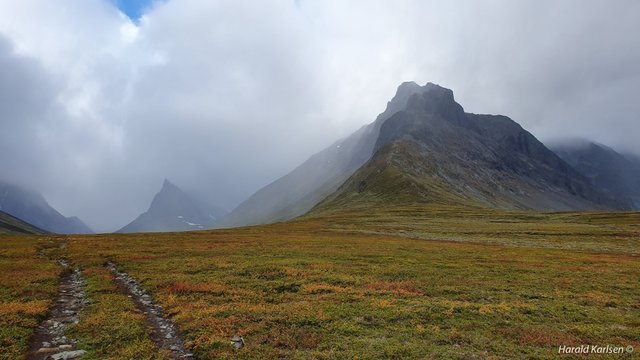 The adventure is ahead of us. What is hiding over the hill and and around the next corner.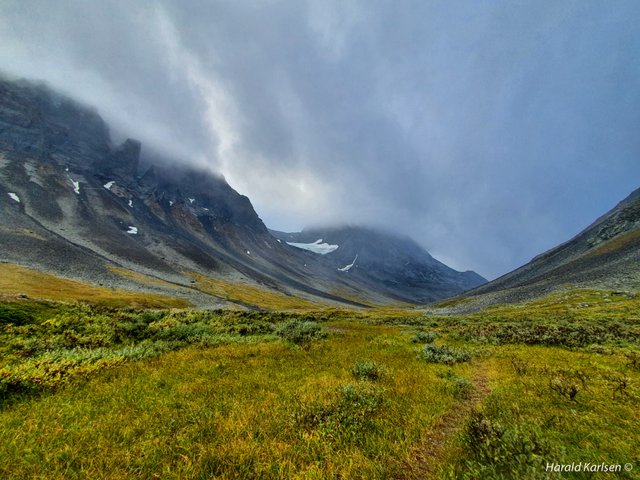 During the day we had several rain showers and quite strong wind against us, but the beautiful colours and valley got the main focus.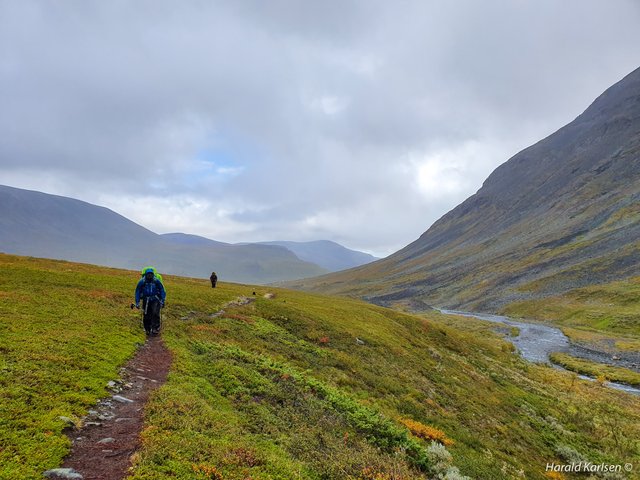 The Vista valley, where we started in the background.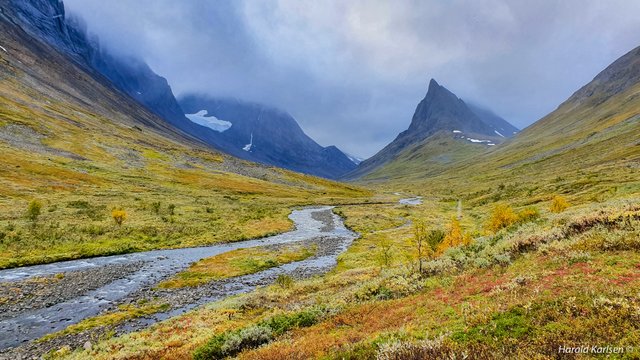 I love this valley with the river and majestic mountains and will probably come back another year.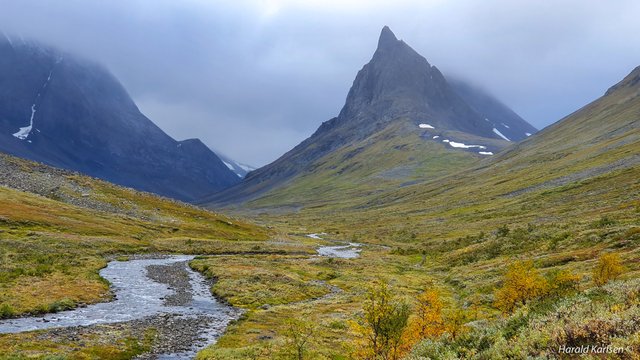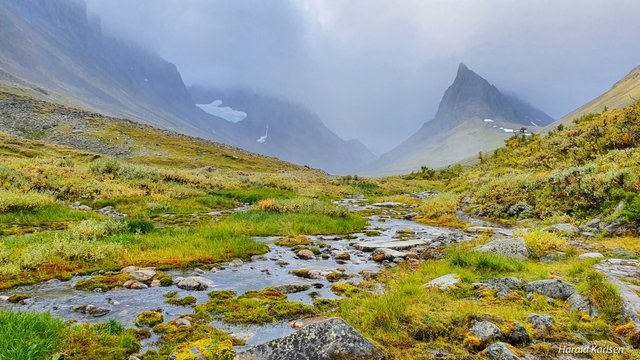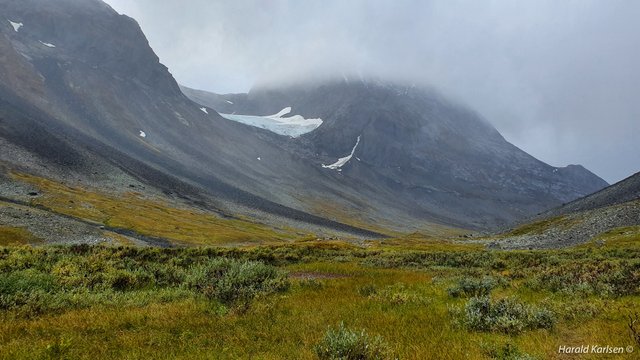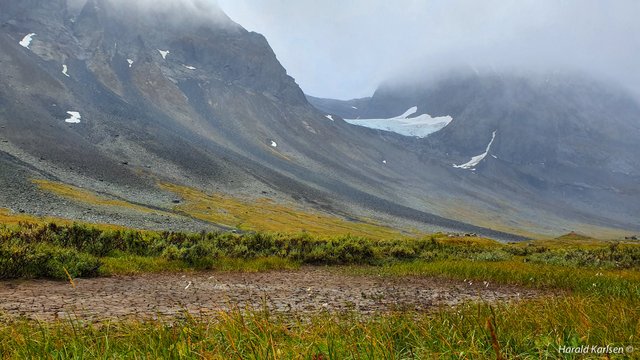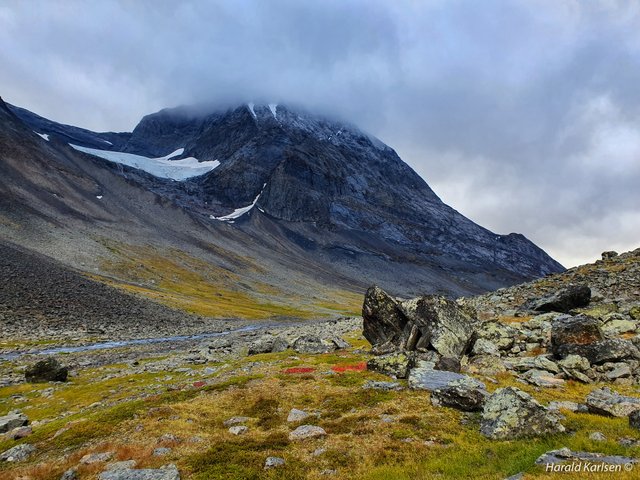 Up in side valleys there are several glaciers.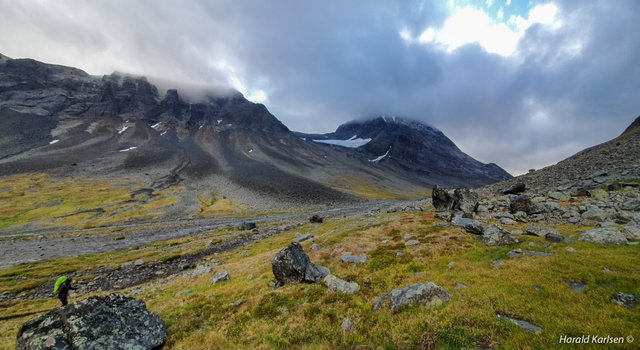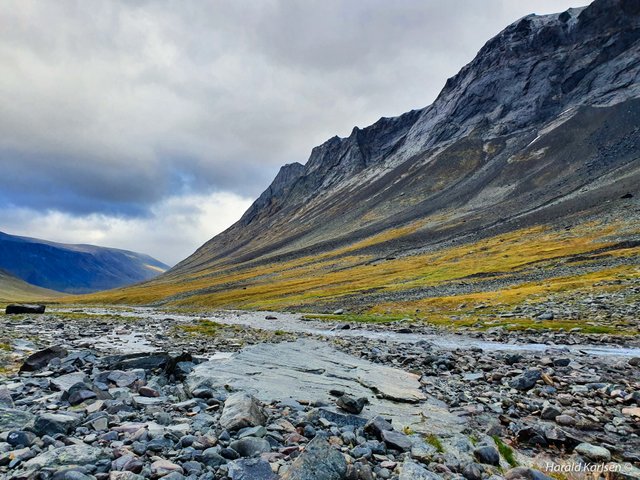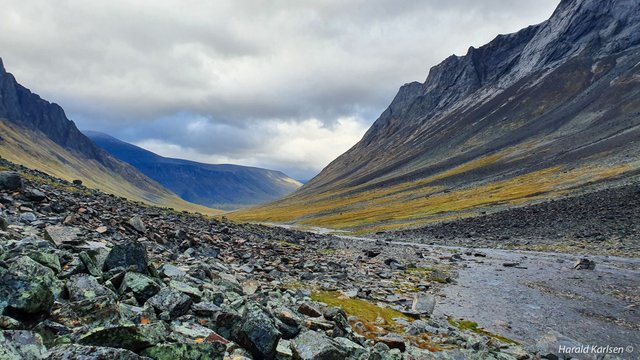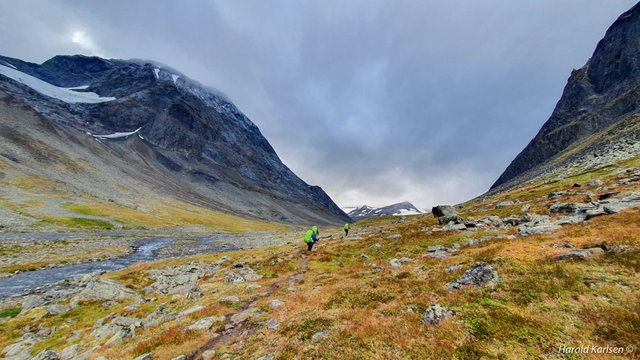 During the day the highest peaks got a thin layer of snow.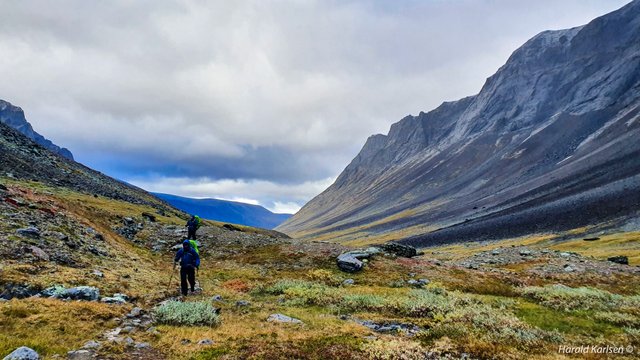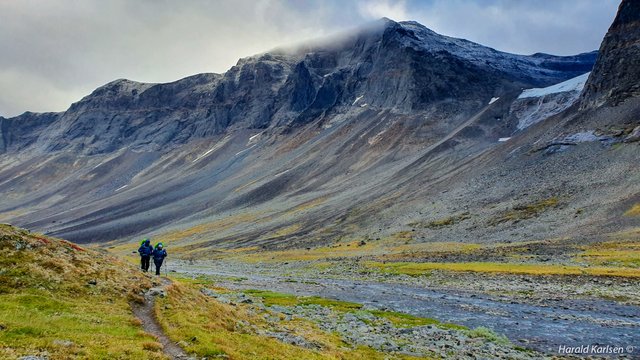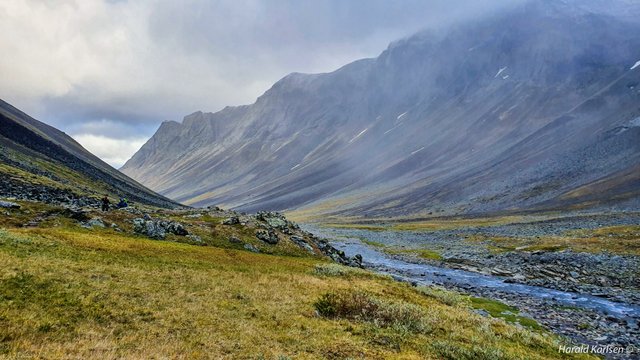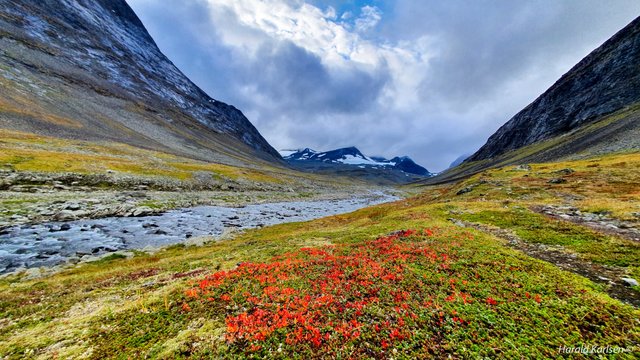 Colours to enjoy.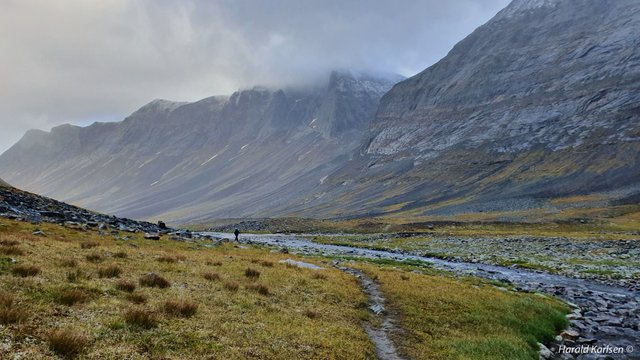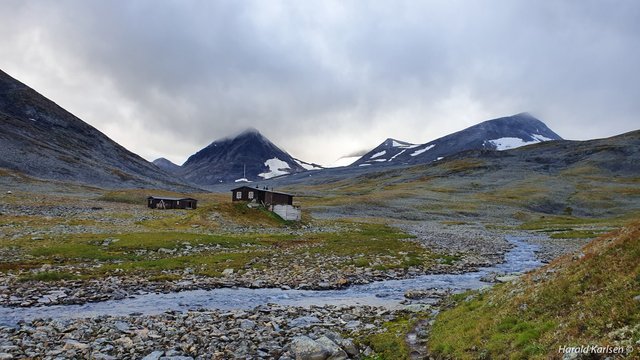 The goal for the first day, the cabin Nallo stugan. Tomorrow the will follow the trail under the mountain to the left over to a valley called Sälka valley. First we need some good food, drying the equipment and a good nights sleep.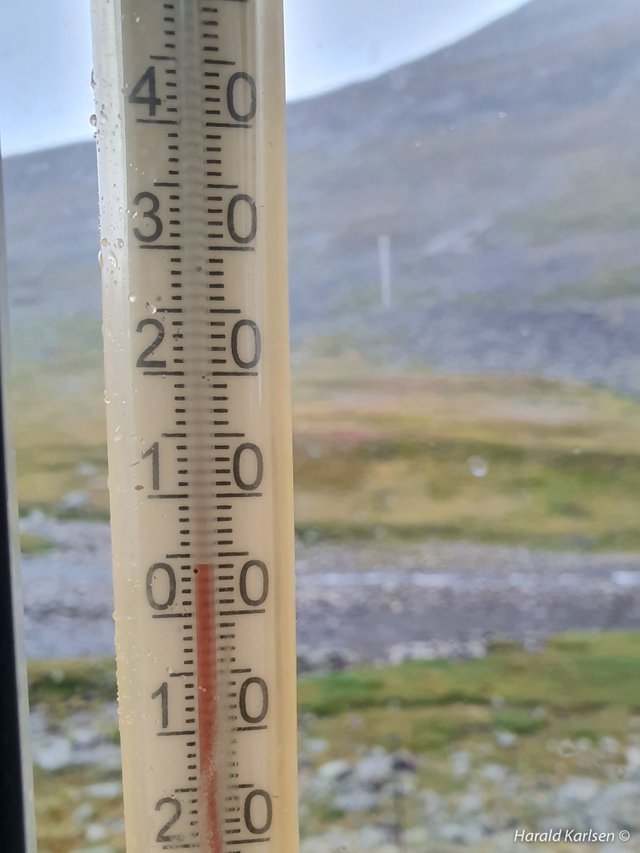 The temperature can be quite low up in the mountains i september.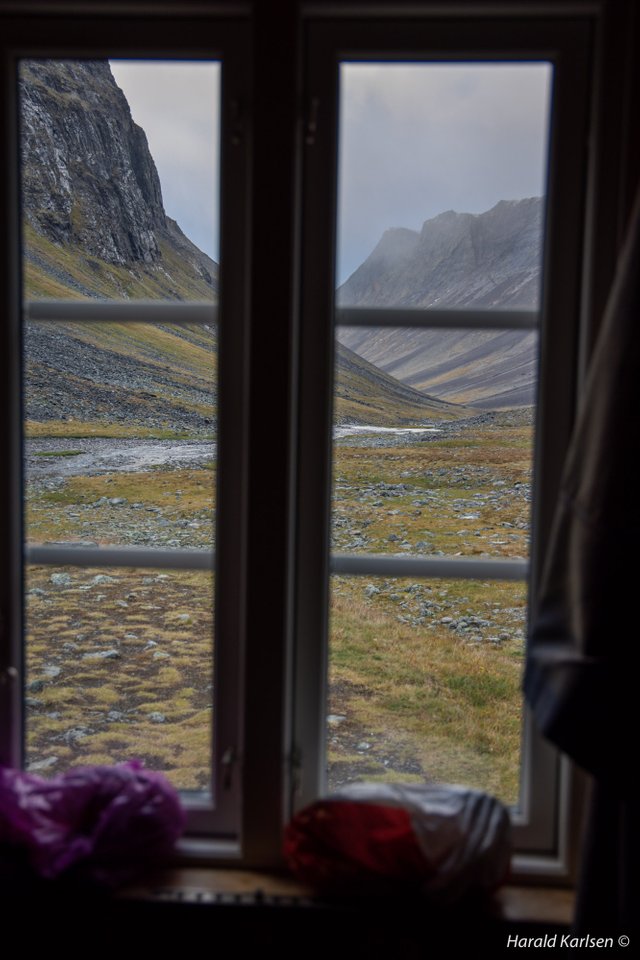 The view from my bed. A great view before I fell asleep in the evening...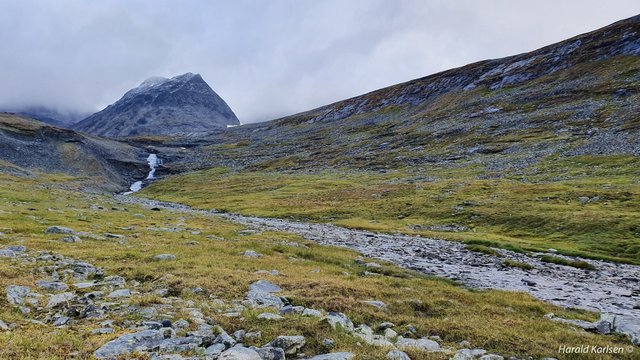 ...and the sound of the river outside the cabin.
Hope you enjoy pictures and my "norwegianenglish" on the first day of the hike.
Best regards
Harald.