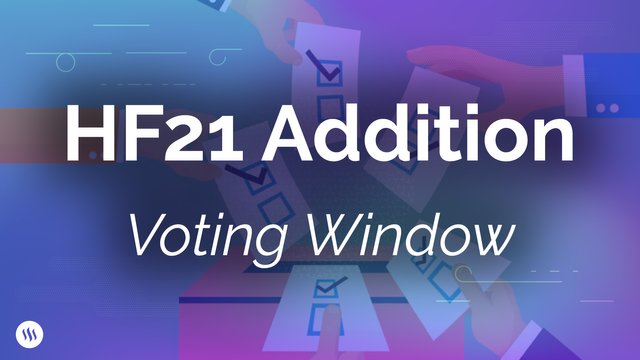 Hello Steemians, in the interest of keeping you all fully informed about the upcoming Hardfork we would like to inform you of a change that was proposed by the Witnesses with near-unanimous support. The change would reduce the "vote window" of a post from 15 minutes to 1 minute. Previously this window had been 30 minutes, but was reduced to 15 minutes in Hardfork 20.
Vote Window?
What the "vote window" means is that if a Steem user upvotes a post ("comments" are a type of post) immediately after it is published, they will receive a reduced curation reward. Only once 15 minutes have elapsed, and a vote is rendered, will that Steem user receive the full curation reward.
Because the Witnesses presented unanimous support, we coded up the changes and merged them into the release candidate. But we can easily undo these changes if necessary. We do not have any reason to believe that this change would adversely impact Steem, but we have not had sufficient time to perform the level of analysis we would ideally prefer.
If you'd like to learn more, @thecryptodrive has written a post that explains why he supports this change.
Your Witnesses
If you would like to learn more about why the Witnesses have made this decision, or if you do not agree with their decision, please let them know in the comments sections below. Ultimately it is your delegated stake that gives the Witnesses the authority to make these decisions, and if you do not feel those decisions are the right ones, then you should remove your Witness vote and allocate it to a Witness whose decisions are more aligned with your interests.
The Steemit Team