While we are all waiting for our Mana and Resource Credits to charge from the HF20 a few days ago, I felt moved to share my views on what happened.  No sense posting what I've been working on over the past few days since I most likely won't receive many upvotes.  So I'll write about the HF20 instead and save my post for later.  
I wrote a post over a week ago when the team first attempted HF20 and it failed catastrophically.  I highlighted my experiences in the IT industry and made some recommendations.  Sadly, it appears those recommendations were not heeded.  
Here is the odd thing about users; it matters not about the technical explanations or challenges.  Users want things to work and disruptions or problems are rarely tolerated.  There are a lot of technical people using this blockchain right now and they are doing everything they can to ease peoples concerns and help solve the technical issues.  I commend the efforts of all those involved to try to fix or explain the issues.  Lots of great posts out there if you're curious.  I would recommend visiting @kennyskitchen blog as he wrote a good post about HF20 about 11 hours ago.
For me, the recent challenges point to a deeper and more profound concern that I have;  trust.  In order for any technology to gain wide acceptance, it must function like a utility.  When people flip on the switch, they expect the light to turn on.  They trust the utility and in turn will support it.  Just take a look at our phones, bank accounts, credit cards, debit cards, gas stations, etc.  Over time most people trust that they can access the things that they need through the infrastructure / utilities that have been created all around us.  Steem blockchain needs to function better than a utility and it was designed to do that as it is distributed, decentralized and open source.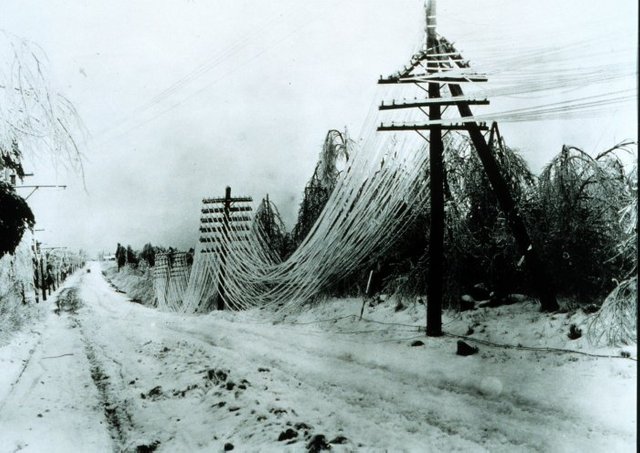 Ice Storm taking down telephone lines (public domain image)
However, if any of that infrastructure falters, trust is tarnished and at times it takes a great deal of work to rebuild that trust again.  In some instances, some corporations cannot recover from a failure or catastrophe and they end up closing their doors.  The 2008 financial crisis is a perfect example of how failures in the financial infrastructure caused massive trust issues.  As a result of that crisis we are here working on our own currencies because few of us trust the banking cartels any longer.  Their lies, greed, fraud and violence got exposed.
I am deeply concerned with the behaviour of the core team responsible for HF20 coding, debugging, testing and implementation.  By any standard that I am aware of, this upgrade is a failure.  While it may technically iron itself out over the long run, the impact to the users has been severe and it may take a long time to reestablish the trust and faith that we all had in the blockchain and team.  I will guarantee that should another HF be presented, most of us will have some very hard and difficult questions for the team to answer BEFORE any attempt is made to mess with our blockchain.  Users paid dearly for HF20 and I'm stunned that the team would move forward and allow this to unfold.  
The ripples of this upgrade will be felt for a long time.
Make no mistake, the blockchain does not belong to Steemit.com or any other corporate entity.  It belongs to us and we all have a stake in ensuring the success of this blockchain.  That is why our votes for witnesses is so important.  If I ever did an upgrade like this in my career, I would have been fired.  The credibility of the team has been tarnished and it will take a lot of work and due diligence to rebuild that trust with me.  I don't trust the development team.  Sorry guys, but nothing about this upgrade process is okay in my books.
I think it is completely inappropriate to have users unable to access the blockchain for 24 hours or more.  That is how long I was locked out for.  I think it is wrong to reset everyone's accounts so that we all have to recharge for 5 days just so that we can return to normal functionality.  The loss of voting power and bandwidth is a major loss and a theft that should not be tolerated.  
Harm was done to active users on this blockchain and that is unacceptable.  
This type of disruption in any corporate arena would be classified as a disaster and trigger disaster recovery plans.  Does this blockchain have any such plan?   The communication of this upgrade was horrible.  I'm fortunate to be friends with @aggroed and he was stellar in helping me.  He was VERY quick to answer questions and worked hard through that whole process as he filled in the communication gaps left by the implementation team.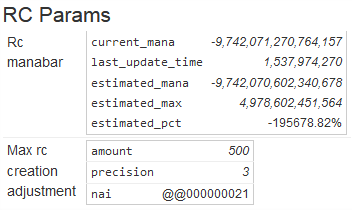 Decades to pay off that debt!  Not looking forward to the wait!
The sad part is that we still don't know how this will unfold as we are still in the middle of the fall out.  People are waiting, hoping and wondering what is going to happen.  A few people are starting to post again, but based on @arcange charts, posting, comments and rewards tanked.  If you check out his charts, you will see just how significant the impact has been on this blockchain.  The charts don't lie as to what happened.  
This is NOT how an upgrade is performed.  I don't trust the team and when they start talking about HF21, I'm going to be very vocal and ask some really tough, pointed and direct questions.  The witnesses are supposed to ensure that this does not happen.  I think it is time that the witnesses implement proper project management and disaster recovery plans to ensure this never happens again.  Otherwise, the main stream will never trust steem and we may go the way of the legacy financial systems of 2008.