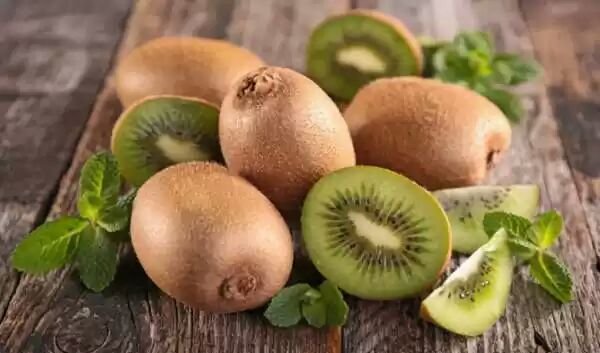 Kiwi is a small fruit, which is rich in vitamin C with fiber and nutriens. This is a very beneficial fruit for health. You can drink it out of juice or eat its fruit. There is more potassium than banana. It is a very good source of beta carotene. Kiwi reduces cough, shortness of breathing, etc.
By consuming Kiwi fruit, the behavior of the person is pleasant and the body remains energized throughout the day. Kiwi provides relief from diseases such as cancer. It also avoids asthma. Along with these, it reduces cholesterol levels and prevents heart diseases.
Kiwi has a rich amount of fiber. Regular consumption of Kiwi also benefits the problem of constipation. The presence of fiber keeps the digestive tract well.
Kiwi Fruit is the original Chinese origin but India is quite popular in the country. Its green pulp and black seeds give it a different flavor. These fruits are not only fun to eat but also have many more benefits.