Why I love being a Helpie Member: One Week In
A little over a week ago I was asked to join @helpie by the amazingly talented @nathankaye and I wanted to share my experience since it has been so awesome!

When I first joined Steem, I only knew that I wanted to write every day and just share experiences while reading good quality content from other content creators that were passionate about life and their own area of expertise.
The great thing about Steem versus trying to build your own blog from scratch is that there are already thousands of people here that are interacting with each other and creating content so you don't have to work so hard to create an audience. They are already here!
I like to post about spirituality, positivity, crypto news, social entrepreneurship, business building/consulting, my dogs, baking, and daily life. I have an MBA in Finance and work as a writer full time during the day. Oh, and I'm a US Navy Veteran!
It's hard to get started on Steem and to get noticed really, even if you are putting out high quality content and posting every single day. There are a lot of people here and everyone is trying to find their niche or build out their individual brand.
But, I have built businesses for years so I understand that it takes consistent effort over a period of time to build up a reputation and establish a following. The biggest thing for me has always been about building a community and helping other businesses to build their brand as well. There is definitely enough room in the world for more talent and more opinions, you never know when you might learn something!
When @nathankaye invited me to join @helpie, it was a no brainer and I immediately said "yes" because he obviously loved the group and was passionate about helping others. I wanted in on whatever he was so excited about!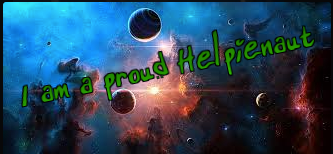 Created by @Bembelmaniac
What Is Helpie?
Helpie is a wonderful group of dedicated, collaborative community leaders that are working together to help build up the minnows of Steem that are producing top quality content but not getting noticed.
This group is fairly new, about 3 months old, but still relatively small since the group is invite only. This group is not a one-for-one vote exchange and you don't have to upvote helpie posts, this is an educational community that is focused on helping each other grow!
Why I love being part of the Helpie Community
• VERY active Discord group of supportive, experienced individuals from all over the world.
• Diverse group from all walks of life: artists, musicians, techies, writers, leaders, parents, homesteaders, DIYers, and so much more. If you want someone to talk to, you will likely find it in our Discord group! Many members have said that they gladly spend time in helpie group because of the friendships that they have formed there.
• Experienced mentors available to guide and answer questions, I have learned more in the last week than I have in months on Steem by myself!
• Daily trivia questions that everyone with the right answer gets an upvote and some exposure
• Weekly collaboration meetings where everyone has the opportunity to share their opinion and be heard, games are played, and we have fun together!
• Frequently updated resources list, like how to use GinaBot and Create Curation Trails
• A large curation trail that upvotes posts of members
• Delegated 10,000 SP from the community that is used to help minnows grow
• Love and support from great people that want to see you grow and succeed
• Cross collaboration on projects, many members work together to create together like music or animation projects
• 3-5% upvote based upon your delegation amount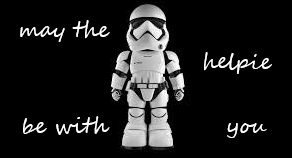 • Concentrated curation posts to celebrate unknown authors in specific genres like art or homesteading
• Leaders of other groups have been invited to participate in helpie in order to help their own groups grow and to share resources to advance a large audience of minnows together
• Mediation on posts in the event of a disagreement that cannot be settled
• Some members of the group are both English and Spanish speaking so we have learned a lot from each other
• Many members are curators for other projects on Steem like OCD or MinnowProject that garner attention to smaller accounts. I have been included in 2 different curation projects just this week alone and I am so very grateful!
• I have seen members help each other come up with ideas for new posts or contests to share on their profile so if you are stuck you can always ask for some inspiration
• This group has gone above and beyond to teach me the ins and out of being on Steem!
• There is genuine engagement in the helpie Discord group, you should definitely want to swing by and check it out!
You don't have to be a member of the group to participate in the daily trivia contests so please check out the Helpie page on Steem to participate!
We are always looking for more friends! To be considered for membership, please be an active poster on Steem, have a passion for helping others, and have high quality/original content posted on your profile.
Anyone wanting to be considered for entry into the group as a minnow in training, please leave a comment on THIS POST or send me a message on Discord socent3214!
Thanks so much for reading!
Ivy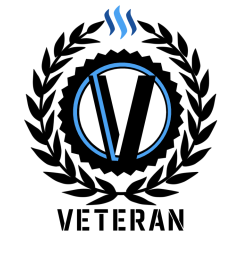 Are you a military veteran that believes in community and in the Steemit platform? We have an awesome community of vets on Discord. If interested, send me a message on Discord at socent#3214.