New HELPIE token (HLPE) Rewards Distribution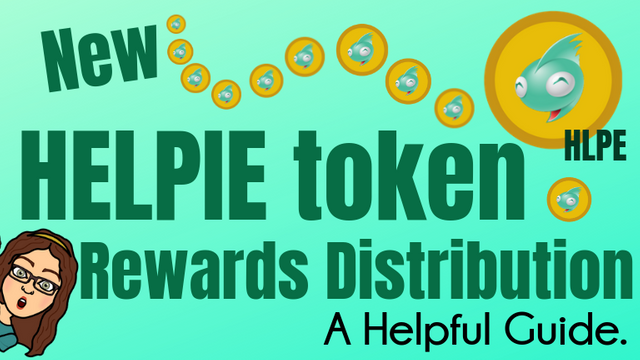 Greetings, Steemland!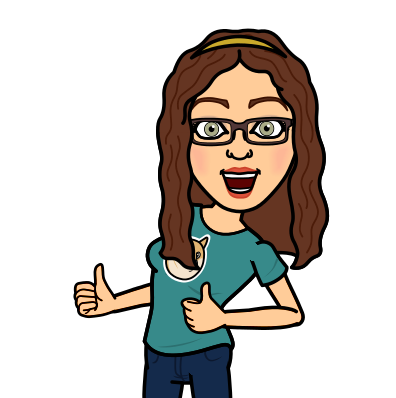 Let's get down to business.
Helpie Token (HLPE) was dropped!
If you've been keeping up, you probably noticed we announced a different Helpie token (HLP) dropping a few days ago. That was no joke, more of an accident. 😏 We are holding on to those for future projects, but for now...
HLPE are available to anyone! Not just helpies! We are hoping this will help push engagement to the moon! The following table shows HOW you can currently receive/earn HLPE tokens. This will update and is subject to change as we get more ideas. Got one? Let us know!
HOW TO EARN HLPE
| IN DISCORD | HLPEs Earned |
| --- | --- |
| Attend a Hangout (exclusively for Helpies) | 5 HLPE |
| Participate in chat (exclusively for Helpies) | 1-5 HLPE |
| Attend HELPIE Hosted shows (list below) | 1-15 HLPE |
| ON THE BLOCKCHAIN | HLPEs Earned |
| --- | --- |
| Participate in contest/challenges by @helpie | 1-5 HLPE |
| Curate with @helpiecake | 1-15 HLPE |
| Comment/interact with other helpies (above and beyond) | 1-5 HLPE |
| Create posts for @helpie (approved authors only) | 10 HLPE |
| OTHER SOCIAL MEDIA | HLPEs Earned |
| --- | --- |
| Share your STEEM posts on Twitter, Facebook, Youtube, Instagram, etc. | 1-10 HLPE |
Currently, everything is VERY manual. We will do our best to sleuth around and reward you for your amazing behaviors. However, we might miss you! If you DO one of these things- let us know!
We are excited to explore more ways to reward YOU. Have an idea? Tell us! We're all learning here and excited to do it together. 😍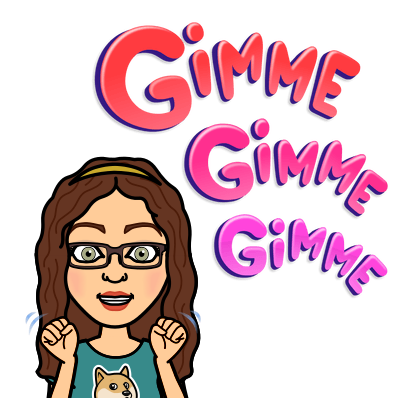 What can I get?!
At first, HLPE will only be redeemable for a % of the @helpie account upvote. This is likely to change in the future as we figure out what is sustainable.
TOTAL HLPE tokens in supply: 1,000,000,000,000
VALUE of one HLPE = 1% of an upvote from @helpie
MAX % per post = 30% or 30 HLPE
POST CAN'T BE OLDER THAN 3 DAYS (or funds will be returned)
How to Redeem HLPE for Upvotes
Using either KEYCHAIN or by logging into https://steem-engine.com/, send the amount of HLPE tokens corresponding to your requested vote weight (up to 30) to @helpie with a link to the post you'd like it used on.
Example:
SEND: 20 HLPE tokens
TO: @helpie
MEMO: https://www.steemit.com/@carrieallen/this-post-is-the-best-post (not a real link…)

You can also simply log into https://steem-engine.com/ and have access to your tokens there. For more information about KEYCHAIN (and how to get it) click this post 👇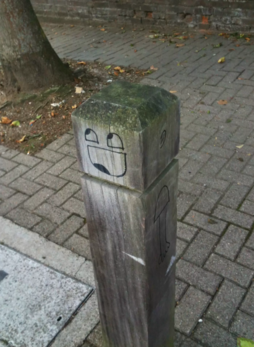 The Future
We are planning to make all sorts of things available for HLPE redemption in the future. The goal is to have an off-chain website where you can 'BUY' things with your HLPE. We've got the ideas cooking... but, again, I ask you- What do YOU think??? What would you like to see being offered for HLPE?
And finally, maybe MOST important...😎
LIVE SHOW HELPIE HOSTS!
Below is a list (hopefully, complete... if I missed you, let me know!) of all Helpies who have shows on or around the blockchain. Attend these shows... get rewards! You can't lose. 😎
HELPIE HOSTS
All times in UTC.
Did I miss you? Or just mess up completely? Do tell me. I will fix. 😍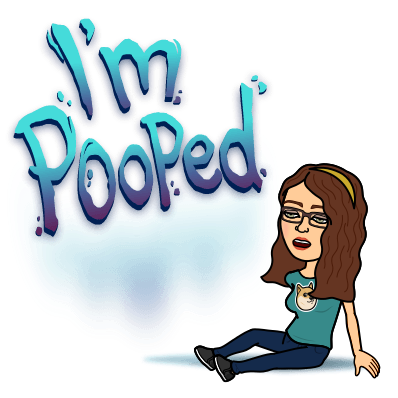 💛


We are currently filling @helpiecake baker (curator) positions and are looking for blog post authors to write for @helpie. For more information check out the March Update or contact one of us on Discord or below. 😍


Helpie is an invite-only community. If you'd like to be considered to be a member of @helpie as a minnow in training, please consider joining Palnet / MSP and participating actively there, we have scouts constantly looking for the right minnows to support, and they will reach out with a private invitation.
Wanna reach out to us? @paintingangels is a scout.😍 You can find her in discord - paintingangels(serena)#3668. She'll be happy to answer any questions you may have about Helpie, and can give you the information you need in order to possibly join our community. And while we're at it.... find me in Discord! carrieallen#9415 😍
THE HELPIE WITNESS TEAM
@carrieallen
@eonwarped
@isaria
@meno
@swelker101
@paintingangels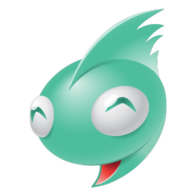 Click the wiggle to vote today!