Hello Steemians!
So I posted two days ago, and yesterday, i got this spam comment which i replied to saying i did not understand what it was about. Only to find out that by that singular act, i gave the spammer the ticket to using my account to send spam messages.
Today when i realized, i started deleting each of those spam messages my account was used to send as comments on posts. Then i got a warning that i could get flagged for the spams i was supposedly spreading.
It got so bad i was notified my bandwith was exhausted. Please i need help on how to get this hacker blocked.
Has anyone had a similar experience?
How did you go about it?
How can i rescue my account and secure it from future occurrences like this?
Please i need help as soon as possible!
Here's the link to the post i first got the spam message.
https://steemit.com/life/@wakkylyon/you-survived-good-job-now-live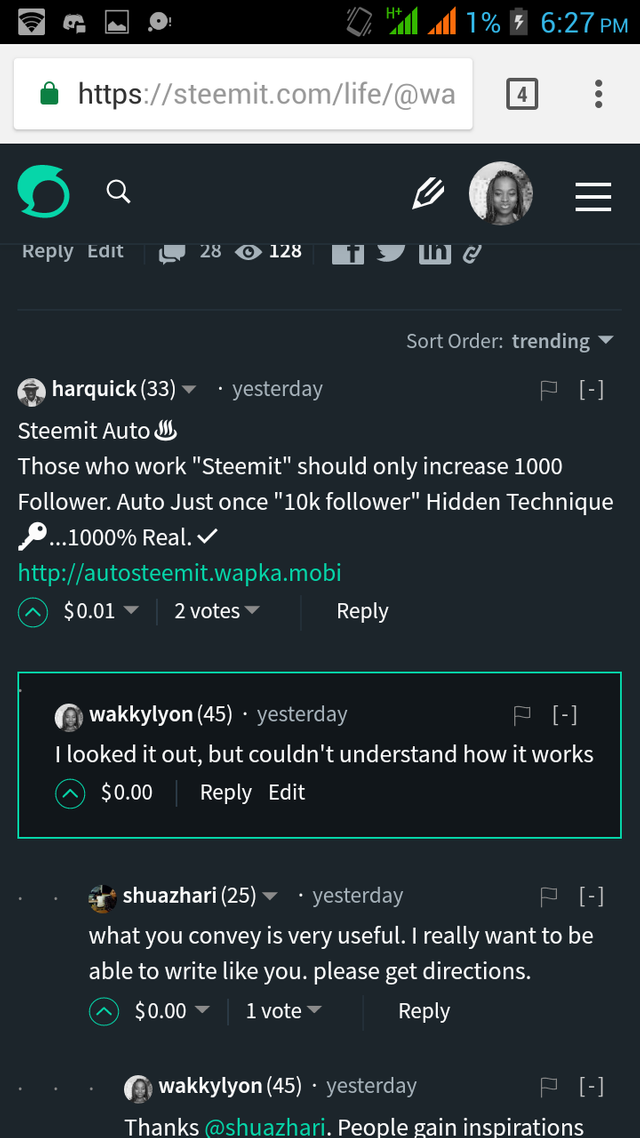 That's a shot of the spam message and my first reply.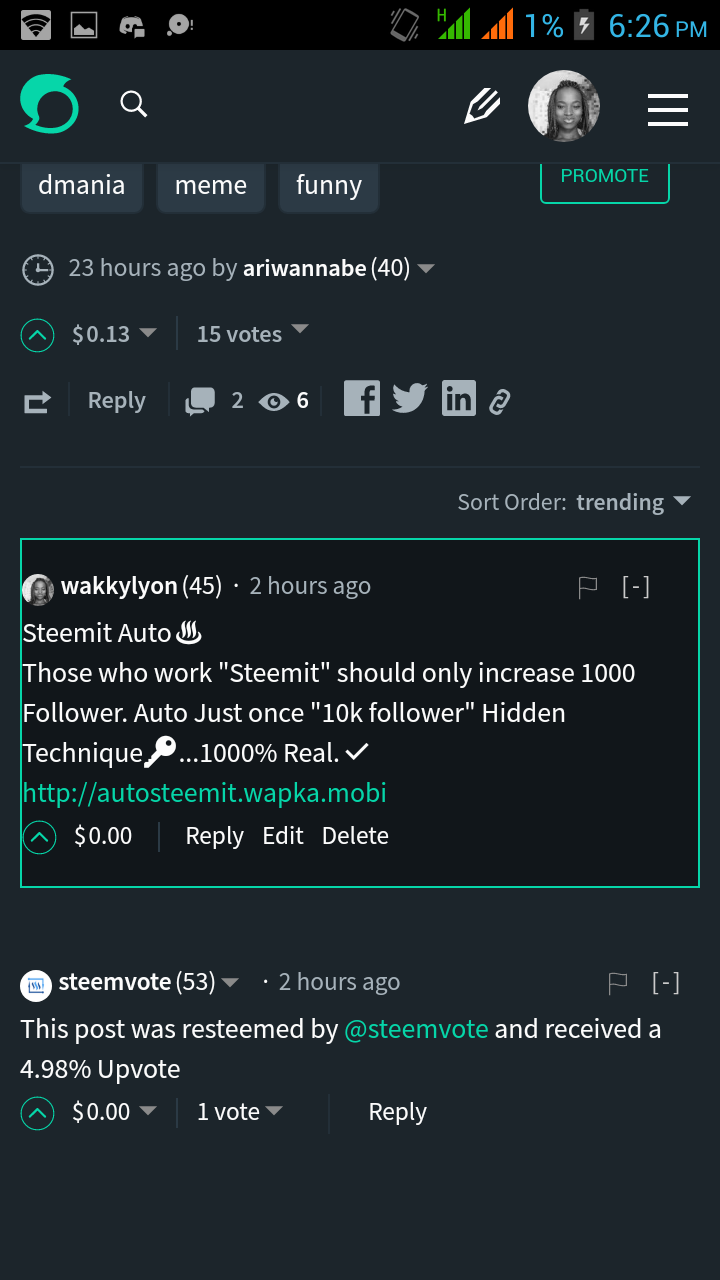 My account was used to spread this...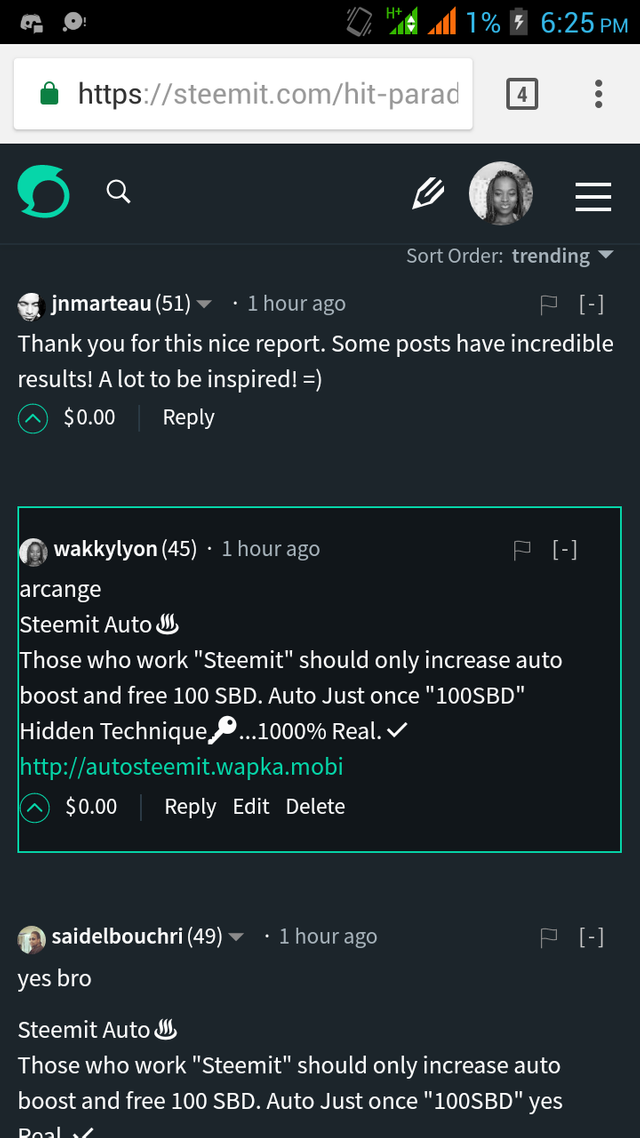 And this messages...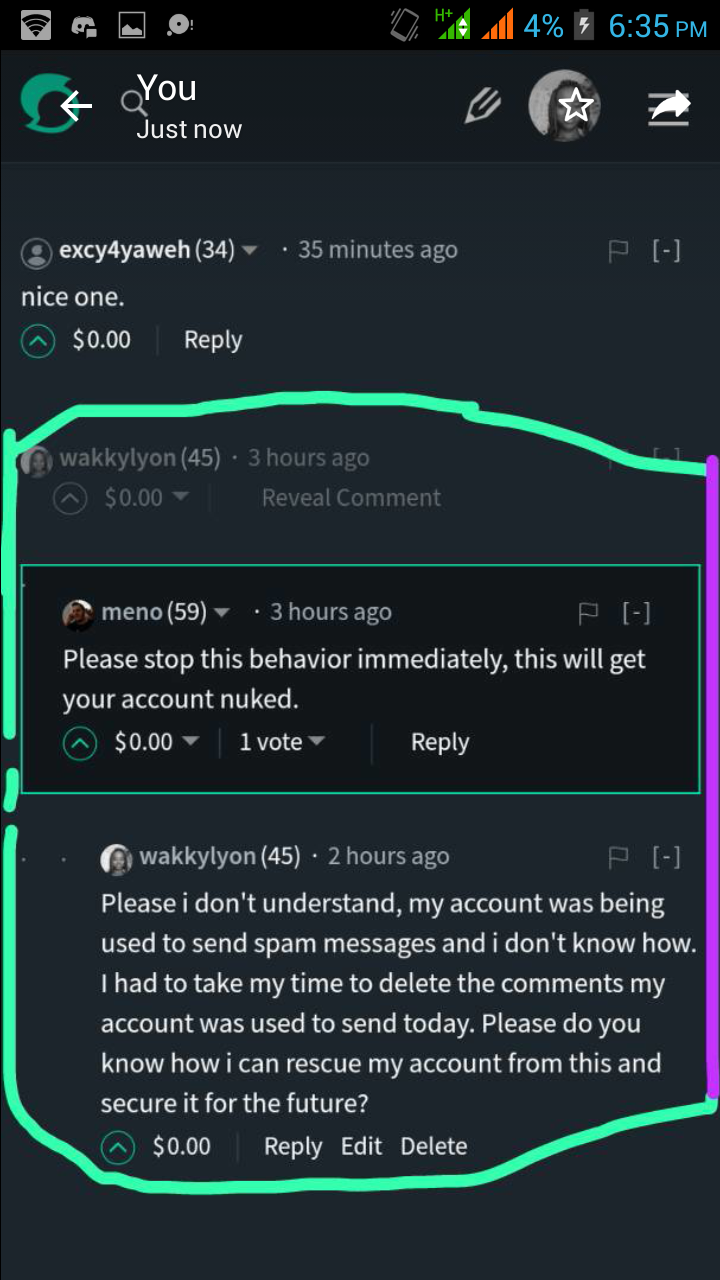 That's the warning i got and my reply.
Please i need your sincere opinions on how i can salvage this situation. All contributions are welcome.
And if you have seen any of those messages in your comments section from me, i'm sorry, i didn't send it. I should have known and never replied. I'll be more careful next time.
Steemit platform administrators, whoever is in charge, please don't flag me. I'm working hard on this.
Thanks in anticipation.