Hi dear Steemians
Its been a while since I posted on here and Im almost ashamed to ask for help but I have come into some serious problems on my last trip. I travelled to Bali, Indonesia with a few grams of Marijuana and got caught in customs. I had no idea that it was such a serious offense over here and find myself locked up far away from home and my children. I have nobody to blame but myself for this but I am in a terrible bind. If I dont come up with enough funds to cover my legal fees and ( other money that they are asking for me ) I will be looking at a lengthy jail sentence for what I consider a very small offense. I am not selling drugs or anything like that. I have been using Marijuana for 26 years and allthough have considered quitting more than once its basically mission impossible.
I know there are many good people on this platform and was hoping for support either in the form of upvotes/shares or perhaps any small donation that you could afford at this time.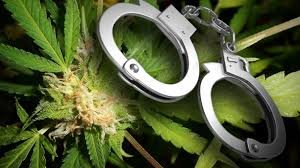 Image link : https://www.google.es/search?q=weed+illegal&source=lnms&tbm=isch&sa=X&ved=0ahUKEwjilo3Fy_HdAhWKtY8KHRPyBaAQ_AUIDigB&biw=1280&bih=648#imgrc=q4WfqIGncK3EJM:
Its been 9 days since they locked me up and after much debate I decided to write this post with the hope that some of my old followers will be able to support me in any way possible.
I know that I will not be able to raise the amount needed through this but any little bit of help I can get right now is important.
Donation adresses
btc :
18TFz2ELRRhaygLvrCzVe3u2YH6h4LdcpU
eth:
0xd9b9fc23c8dd9986446695f7de37671db71c9dee
dash:
XmukthkgWSzCdaQo3SUwnqMhyCpvcB1E92
Its a very hard time for My family and myself, and allthough I have managed to liquidate what crypto I had on me and make some payments I have only covered about a third of what I need to pay in total so far.