game of thrones
"Winter is coming" ve "Valar morghulis" gibi sayısız sözü herkesin tanıyabileceği ve üzerine konuşabileceği konular hâline getiren aşmış dizi ve bu dizinin temel aldığı kitap serisinin ilk kitabı. Kitap serisinin adı aslında buz ve ateşin şarkısıdır, fakat çoğunlukla diziden kaynaklı olarak serinin adının da game of thrones olduğu düşünülür. Herkesin izlemesi gereken bir dizi olduğu kanaatindeyim. İlk sezonları benim daha çok hoşuma gitmesine rağmen insan sonunda ne olacağını merak etmeden duramıyor.
Yazar George R R Martin'in yarattığı evren sık sık Tolkien'in Orta Dünya'sıyla karşılaştırılır ve bu mantıklıdır da, zaten Martin de Tolkien'den etkilendiğini pek çok kez dile getirmiştir. Kim daha iyidir gibi bir soruyu sormak, gerek kitaplardan gerek de diziden aldığınız zevki azaltacaktır, çünkü ister istemez her sahnede ya da satırda "Şu olay buna çok benziyor" gibi düşünmeye başlayabilirsiniz ve bu da olayların akışına yoğunlaşmanızı engelleyebilir. İyisi mi iki dehanın yarattığı dünyaları ayrı ayrı ele alıp tadını çıkaralım.
Kitap hakkında yazılacak çok şey olduğu için diziden kısaca bahsetmeyi tercih ederim. Dizi ilk başta karakter sayısından ve ailevi ilişkilerden dolayı biraz karmaşık gelebilir, fakat kimle konuştuysam olayları anlamaya başlayınca bağımlı olduğunu söyledi, bu gruba ben de dahilim. Oyuncular ustaca seçilmiş ve her sahnede ayrı bir emek olduğu gözünüze çarpıyor. Bu metin yazıldığı sırada 8. sezonun çıkması bekleniyor, henüz geç kalmış sayılmazsınız.
---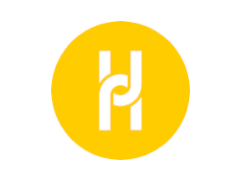 Posted on HEDE - A place for sharing knowledge in a friendly way

Read this entry or all entries about game of thrones.
---