You are viewing a single comment's thread from:
RE: The ancient language of ivrit ( עברית ) - Resh
A Hebrew Word with the Letter Resh: רוּחַ הַקֹּדֶשׁ --> Ruach ha Kodesh : The Holy Spirit.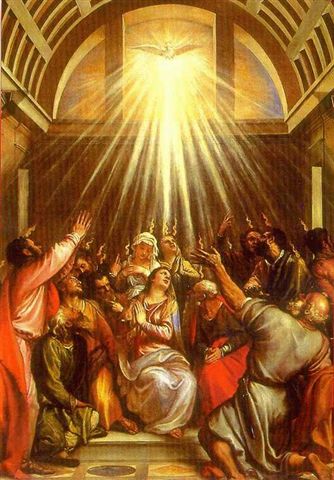 Is the Holy Spirit God Himself ?
Is this also Shechinah ... the Divine Presence of God as He/She appears on Earth ?
Ruach ha Kodesh
The Holy Spirit (Hebrew: ‬רוּחַ הַקֹּדֶשׁ‬, Modern ruach hakodesh Tiberian ruaħ haqqodɛʃ) in Judaism, also termed "Divine Inspiration," generally refers to the inspiration through which attuned individuals perceive and channel the Divine through action, writing or speech. Through this they attain some degree of prophetic knowledge, and possibly convey it to others.
The phrase ruach hakodesh (also transliterated ruaḥ ha-qodesh) is used in the Tanakh and other writings to refer either to the spirit of inspiration as above, or to the general, indwelling revelation of the Divine Presence among also known as the Shekhinah. Although the term appears frequently in post-biblical writings, in Scripture itself, the term appears only in possessive form as רוּחַ קָדְשְׁךָ‬ ruach kadshkha "Thy holy spirit" (Psalms 51:11), and as רוּחַ קָדְשׁוֹ ruach kadsho, "His holy spirit" (Isaiah 63:10,11). Later writings identify other scriptural instances of the word רוּחַ ruach, "spirit," as indicating ruach hakodesh. In other contexts, Holy Spirit may refer to the divine force, quality, and influence of God over the universe or over His creatures....
Source: Wikipedia