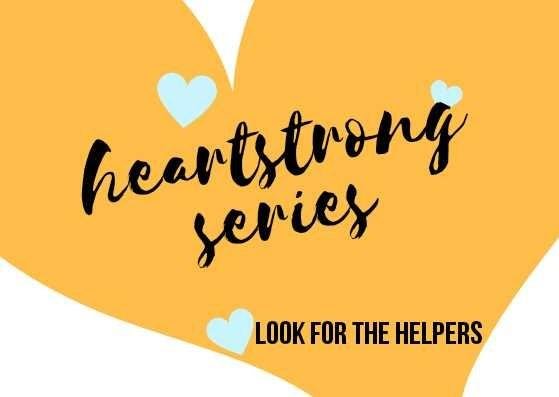 Hi friends, it's me again! 😂
I can't believe I was off radar for almost 2 weeks before I started writing again the past couple of days. It's been a crazy time and with two little humans everything is constantly on the go. I'm slowly getting back into the rythmm and it's safe to say I'm starting to get a hang of it in terms of time management. I even managed to clean for two straight days, HAHAHA!! (Wait, what?!)
I need to celebrate with cake and a bottle of Rosé, it's been too long!
If only.
Anyway, today I'm being reminded yet again by Facebook of a beautiful incident that happened two years ago. I thought I'd share this with you here, not only as a reminder to myself but hopefully also as an encouragement to you.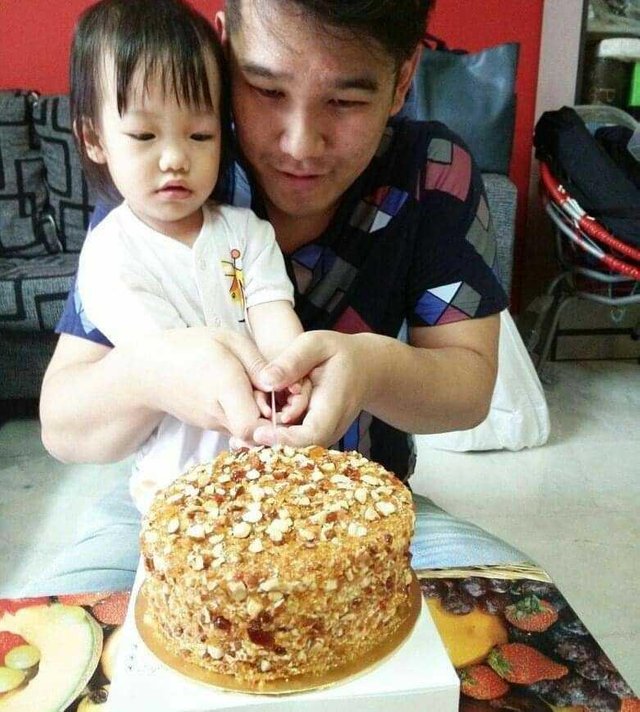 Taken from my Facebook account
See that cake? It came as a surprise. I remember it was a difficult time for us, with the little girl being unwell and all, I honestly was feeling really lousy during those weeks.
One of the most comforting truths I've kept in my heart about the Word of God is that during the many tumultuous times in biblical history when nations were desperate and seemingly without hope, the Bible says, "But God,"
Just a couple of verses from the many more you can check out for yourself;
Mortals make elaborate plans, but God has the last word. (Proverbs 16:1)
Joseph answered, "Not I, but God. God will set Pharaoh's mind at ease." (Genesis 41:16)
But God.
Such a deep comfort.
Why?
Because even when times are bad and shit doesn't seem to clear from your windscreen, He is still faithful. He is near. And He fulfills His promises. He is hope. He is joy. And He cares.
"But God," is redemptive, it shows that the Savior and Most High isn't just high and mighty, He is also personal and intimate. And He is here to be strong for you, making the universe work in ways that would favor you when you choose to put your trust in Him.
May not be how you'd imagine it to be like a superhero with a cape, but He's in the business of kicking ass. That, I can assure you.
This cake came to my doorstep two years ago today as a love gesture from a new mummy friend I've befriended those recent months. Wanted to join a groupbuy and buy a surprise birthday cake for my brother @scottjeromeyao but had to cancel 'cause funds were low. Lo and behold, this beautiful lady who was as good as a stranger called to visit us during her lunch hour. Unfortunately I did not manage to take a photo with her then.
And there I was thinking, why is it that when my house is at its worse state that people wanna come visit! 😂 I was sweaty from all the cooking and there she was with a huge smile waiting at my front door. She gave the excuse of wanting to see Ali but her main intention was to actually surprise me with the cake as she held it out from her back lol at that point I knew it was the cake that we were supposed to buy together, and she just gave me this big mama bear hug.
Oh what a good hug. You hardly get good ones these days. Big tight squishy almost out of air hugs, they are good ones.
"No need to feel burdened by the gift," she said. "Just wanted to cheer you up, know that everything is going to be okay. So be happy and enjoy the cake 'cause it's FAT!" Hahaha, what a way to brighten my day.
Sometimes a stranger knows how to give the best comfort. To my friend, thank you for being my Jesus in flesh. I am once again reminded that I am well loved.
It's funny how when we are in our lowest state trying to conceal how vulnerable our circumstances are that we are often met with kindness and generosity when we are willing to open up our hearts.
When we're in a rut, let not our hearts be hardened.
It's easy to be indifferent or worse still, act like a puffer fish in distress fending away others and then tell ourselves that nobody cares, and that we're in the valley alone.
Truth is, we are not.
Where I'm getting at...
I've once read of a story sometime ago about Fred Rogers, the host of Mister Rogers' Neighborhood.
Fred Rogers often told this story about when he was a boy and would see scary things on the news: "My mother would say to me, 'Look for the helpers. You will always find people who are helping.' To this day, especially in times of disaster, I remember my mother's words, and I am always comforted by realizing that there are still so many helpers — so many caring people in this world." (Para taken from Snopes.com)
It's true, isn't it? The only time when we are feeling most alone is when we're only looking at ourselves during a difficult situation.
Do you have a reminder of the goodness of life? When the going gets tough and you can't seem to go on, do you look for the 'helpers' in the midst of your distress? Instead of being inward looking, look around! Comfort from family and friends, kind strangers, even a nice gesture from the ones you may consider as rivals.
I understand sometimes there are some battles only we can fight, and yes, some can be hard and lonely.
But know this, helpers may not only be actual people coming to help you, helpers can also be experiences, memories and revelation that you've gained in your walk of life, reminding you that you have come so far, that the past has not beaten you down, that there's great grace and strength in you.
When we're experiencing hard times and help isn't readily available, we may sometimes feel helpless and alone. Our emotions may be in internal turmoil. But that's when we can channel our heart and be reminded that there's always hope, there's always a way, and there's always love.
Instead of focusing on the situation at hand and wallow in distress, perhaps it's time we shift our sight to the One who is faithful and true.
But God.
He never slumbers. He never slacks. He's always watchful. He is always at work. We may see a dead end road, but He sees endless possibilities.
And His ultimate promise? He is always with us.
He is the greatest Helper. And He crowns us with His goodness.
But God.
He is the God of HOPE.
---
This is the second post of my Heartstrong Series, hope it blesses you. If you'd like to know what it's all about, check out the post here. Do you have an area that you'd like to read and chat about when it comes to the matters of the heart? Comment below and I'll try to share something about it the next round 😊 Let's all learn and grow our heart muscles together! ❤💪