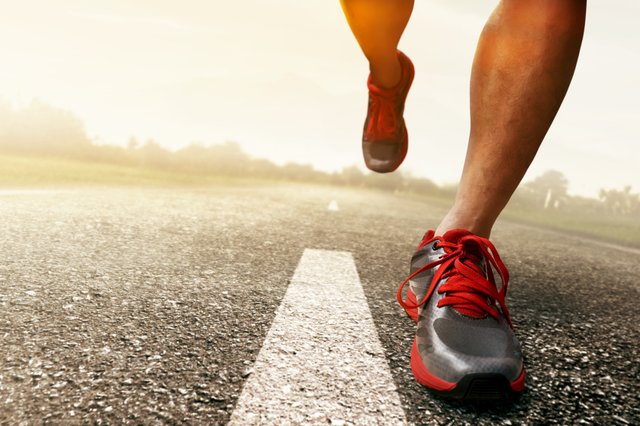 I managed to get a few good miles done last week. The weather was nice, which always makes it more enjoyable, I'm not looking forward to the rainy ones!!
I got 4 good runs done last week, the milage was low, but the pace was much faster than I need to be at to reach my goal of getting under 2 hours for the 1/2 marathon(13.1miles).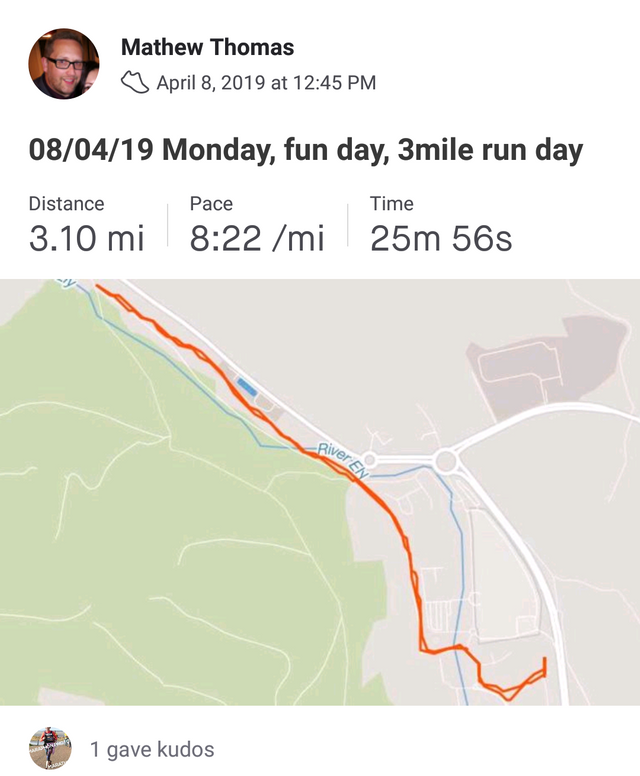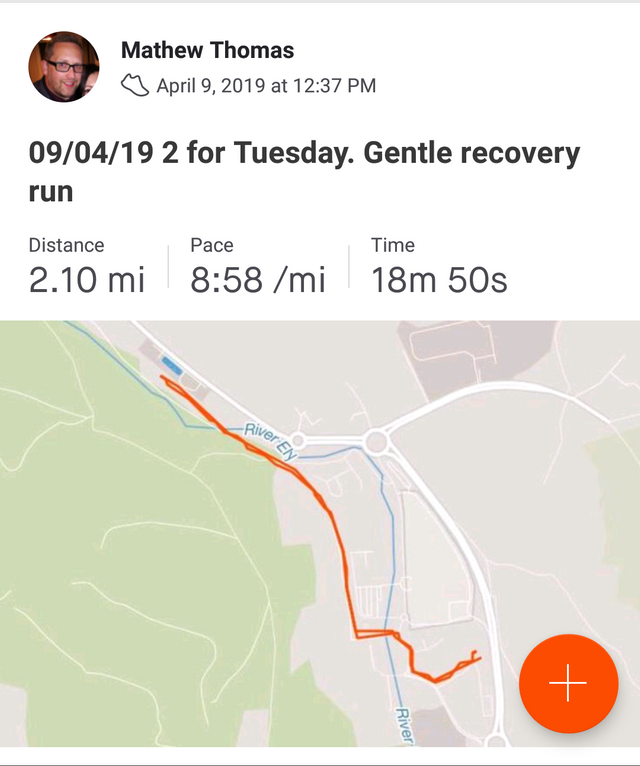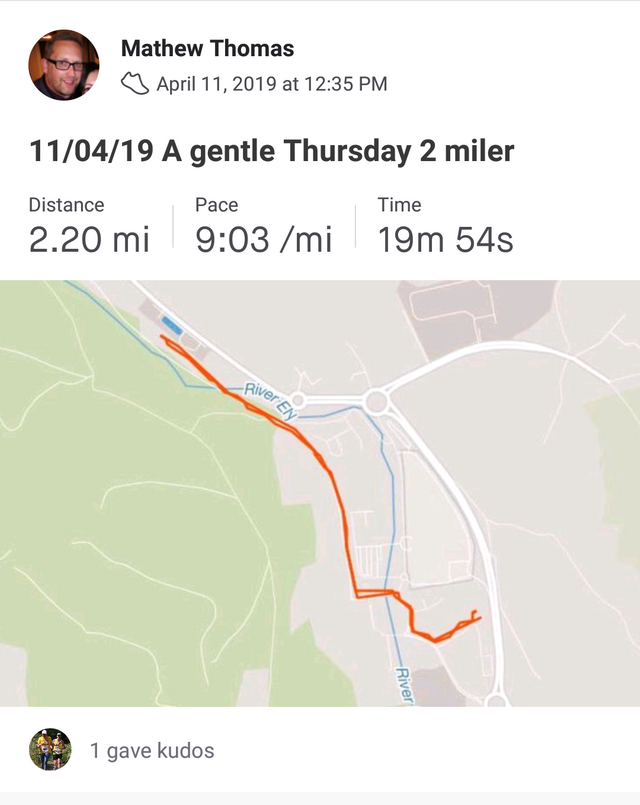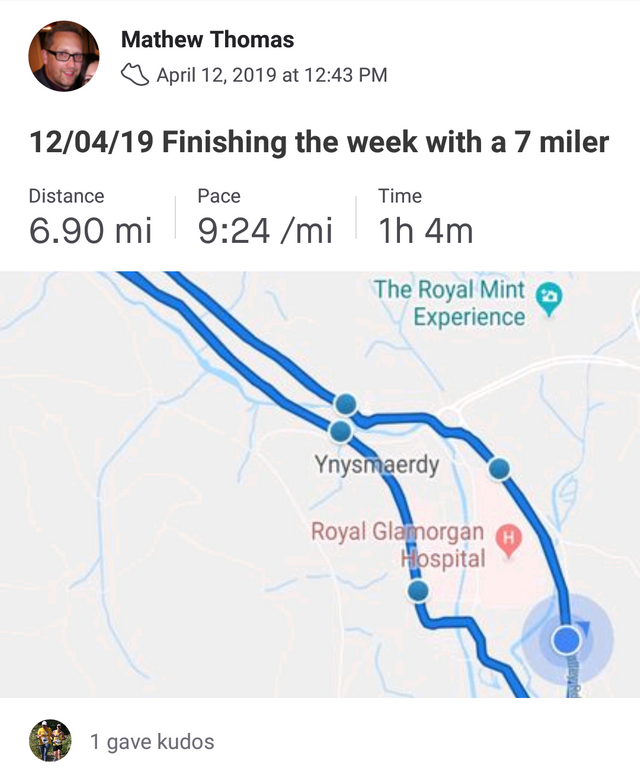 That's a total of 14.3miles done in a week, I'll be doing close to that in 1 morning 6months from now!!!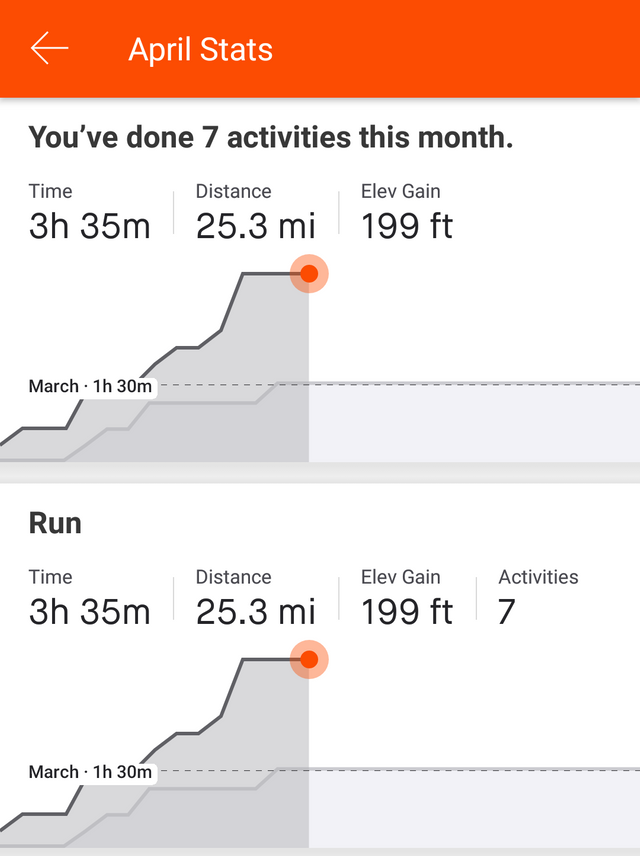 My stats for April are shaping up OK, and I'll hopefully build on these numbers as I get my body back used to running longer distances.
Current stats-
183cm
17st 8lb (246lb)
body fat 36%
still can't see my feet when I look down!!
I've also just remembered to use the new community tag #ssglife 🤣