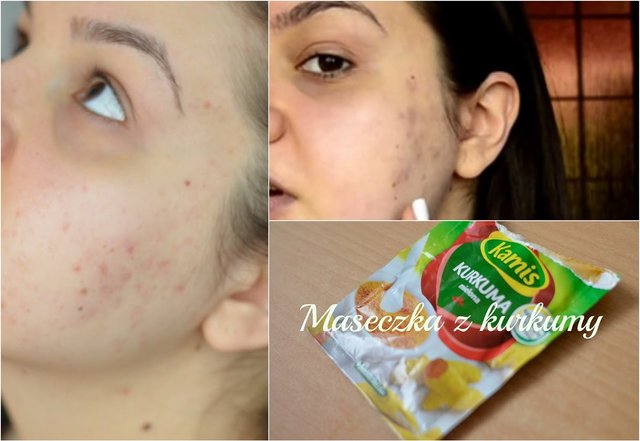 Turmeric has a strongly anti-inflammatory, anti-bacterial, anti-fungal action and contains antioxidants. It perfectly speeds up the healing and the exchange of the epidermis. It is also known as a remedy for discoloration and excessive pigmentation.
How to take advantage of these amazing benefits of turmeric? In the form of a mask, of course :). Ladies in India have been doing this for ages!
Making a turmeric mask is very easy - take two tablespoons of turmeric, mix with a bit of honey and buttermilk (or another product containing lactic acid) into a thick paste. Depending on the needs of the skin, we can add other ingredients - such as coconut oil, soggy oatmeal, a few drops of lotion with hyaluronic acid, etc. So prepared mask put on the face and wash after 20-40 minutes. The mask is best done every other day.
The effects are really enchanting! The complexion is full of radiance, all inflammations heal in an express tempo, discoloration fade after about a week. This is one of the absolute best masks you can use. People who regularly use this mask praise her for removing discoloration, a general improvement in skin tone, the elimination of shallow wrinkles and shallow scars.
Who would I highly recommend a facial treatment with turmeric? People who have a problem with:
acne and inflammatory conditions of the skin
scars from acne and discoloration
hyperpigmentation
fine lines (fine lines)
devoid of radiance and life complexion