Living in a World of Rejection, Failure and Never Feeling Enough
Hello fellow Steemians,
Today I wanted to talk about living in a world where you don't feel enough and fears of failure and rejection dominate your life.
As I've been doing a lot of soul searching lately, I've realized all the insecurities I am dealing with including the fear of rejection, fear of failure and not feeling good enough – they all stem from a basic, powerful fear that we all have: Fear of losing love.
Think about it, why do you fear rejection and failure? Because you fear if you put something out there, people will reject you and you internalize it as they don't love or accept you for who you are. So rather than feel the pain and discomfort of feeling unloved, you don't change and stay in your comfort zone.
The same goes with not feeling enough.
The reason why we don't feel enough – good enough, pretty enough, smart enough…etc is because just like the fear of rejection and failure, we think if we were more, we would be more loved.
Have you ever said to yourself, wow, if only I made more money, if I had a bigger house, if I had whatever tangible object, then I would be happy and hence be worthy of more love? I know I have but time and time again, people have showed us when they have all these things and have finally reached Destination Goal, it just feels like a huge letdown. It didn't give them the satisfaction they were enough or fulfilled.
Hence, I think I'm coming to the conclusion that to truly deal with the insecurities around fear and feeling enough, we must love unconditionally ourselves first and foremost.
Second, we must choose to be happy and grateful in the moment. Often times, we think if we reach some destination, we will magically be happy. But feeling happiness can be NOW. Where ever you are in life, you can choose to be happy and appreciate everything around you. So whether or not you reach whatever the destination, it doesn't matter because the feeling you're chasing, you're already living it.
I think if we follow these two things, a lot of these insecurities will start taking care of themselves and honestly, the life we've always longed to live, hey, we are already living it. So let's have some fun!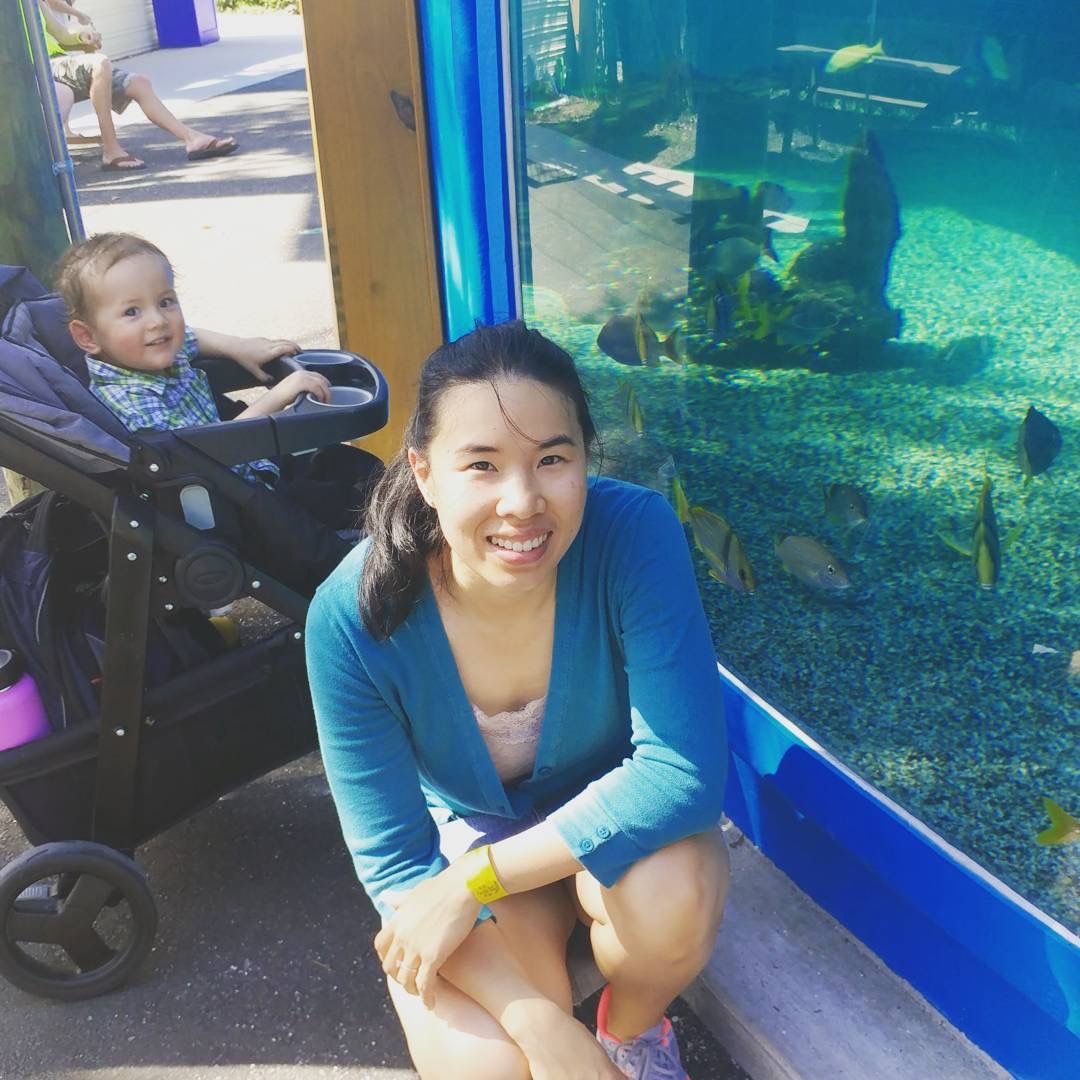 Here I am at the St. Augustine Aquarium, my son smiling in the background. Grateful for my husband and son and being able to travel to Florida and soak in all that sunshine!
What is something you are grateful for?