Keeping It Simple - Just Eat Real Food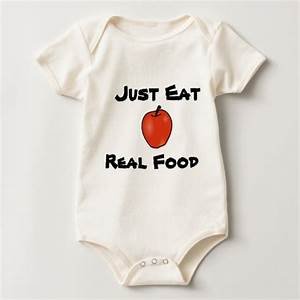 Food is simple. Food is important. Food is powerful. Healthy eating doesn't just play an important role in curing your hunger, it has a direct impact on the quality of your life including your physical, financial and emotional well-being. Today we are inundated with eat this food, don't eat that and the latest food fad advertising some quick fix to the magical 6-pack, toned thighs promise land. It can be daunting figuring out what to eat, where to eat, where to shop and how to cook. Needless to say, this is the reason behind the fast food industry's successful billion-dollar revenue targeting people in this dilemma.
Thankfully, eating good food couldn't be any simpler. Couldn't be any easier than the next four words.
Just Eat Real Food
The saying goes, "If your great-great-grandmother doesn't know what it is, don't eat it."
Eat foods you can pronounce. Eat foods that don't have packaging on them, that if left on your counter, would rot in a couple of days. When you eat foods that come from the goodness of the Earth, things such as fruits, vegetables, meat, nuts…etc, it sends all the good signals to your body to feel amazing. And feeling amazing is the first step to living a high-quality life.
So next time you're trying to figure out what to eat, whether it be at the store, restaurant or where ever, remember these four, simple words - Just Eat Real Food.
What real foods do you eat and how do they make you feel?
May you be blessed with love and abundance,
Victoria