Are You Scared of Carbohydrates?
Carbs Are Back, Baby!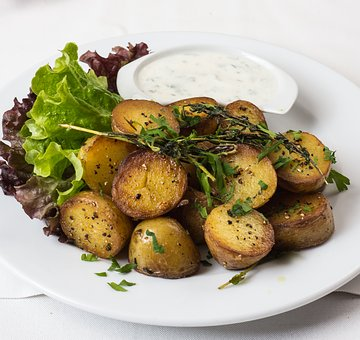 Carbs aren't the big, bad boogeyman that keeps people fat and sick. Do you know who the healthiest people in the world are and what they eat? Consider Japan. Japanese people have the second-longest life expectancy in the entire world and consume lots of high-carb food like noodles, rice, other grains, and legumes. It's fair to add that they don't eat a lot of fat in their diet and also include lots of low-carb produce.
A recent study uncovered an inconvenient truth for proponents of low-carb diets. Slimmer people tend to eat more carbs than heavier people do. Sure, low-carb diets may work; however, they're also notoriously difficult to stick to.
What's the Best Diet for You?
Researchers say that you typically need to choose between a diet that is higher in fat and lower in carbs or one that is higher in carbs and lower in fat in order to stay fit. Proponents of different diets may come up with all sorts of reasons for this. More likely, it's just a helpful and innate way of adjusting food intake without having to count every calorie.
For instance, it's possible to be a vegan and still eat relatively few carbs each day. On the other hand, most vegans consume more carbs than average but are still leaner than people with an average Western diet. Sticking to any sort of diet may simply make people more mindful of what they eat.
How to Get Lean With Carbs
In any case, researchers have found that people with a diet that is 64 percent carbohydrates actually have the best chance to lose and maintain a healthy weight. The thing is that many high-carb foods don't contain that many calories when compared to the nutrition that they provide. Carbs also tend to be filling and satisfying, so they might help curb unintentional eating between meals.
Naturally, none of this offers you a license to consume more Twinkies and other kinds of junk food. The carbs you want to eat are high in fiber and resistant starch and packed with nutrients. Most legumes, different types of potatoes, and whole grains that have had as little processing as possible generally belong on the menu of health carb eaters.
Of course, the way these kinds of food get prepared will matter too. Anybody who wants to lose weight by eating carbs should consider roasting or boiling potatoes instead of frying them. Greek yogurt and seasonings can provide a better topping for a baked potato than high-fat sour cream and butter.
Sources:
https://www.huffingtonpost.com/entry/japan-healthiest-people-in-the-world-carbs-high-grain-diet_us_56f08cc4e4b084c6722139ca
http://www.health.com/weight-loss/8-reasons-why-carbs-help-you-lose-weight#eating-carbs-makes-you-thin-for-life
photo: Pixabay
Carbs or Keto for You?
In my experience, I craved carbs on a low-carb diet and never could stick to them for long. A diet higher in delicious and healthy carbs helped me curb my cravings and lose weight. Sometimes you have to choose between the steak or the potato, and mostly, I'd rather have the potato.
Let me know what you think . I upvote and respond to RELEVANT comments.