Keto Recipe: Cheesy Keto Broccoli Casserole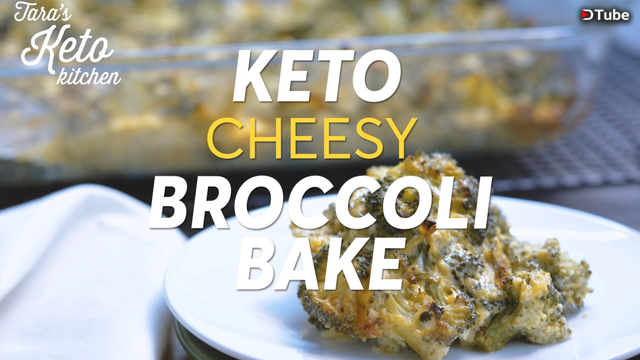 ---
This easy keto broccoli recipe is amazing comfort food! What could be better than broccoli smothered in creamy cheese? Make it in a casserole!! I couldn't decide whether I should call this Keto Cheesy Broccoli Casserole or Keto Cheesy Broccoli Bake. Which name do you like better??
Get the printable recipe and full nutrition info here: https://wholebodyliving.com/keto-cheesy-broccoli-casserole-low-carb
Macros: 76% Fat ~ 10% Net Carb ~ 13% Protein
Organic Ground Black Pepper http://amzn.to/2CbcwYY
Organic Onion Powder http://amzn.to/2HDcPvp
Organic Garlic Powder http://amzn.to/2FjXL4R
Salt (Love this pink sea salt!) http://amzn.to/2EMQOfT
Pyrex Baking Dishes http://amzn.to/2FlMIIt
Stainless Steel Bowls by Pampered Chef http://amzn.to/2sLOVdx
Why affiliate links? They help support my Vlog :-)
Thank you for considering using my Amazon affiliate links. How do they work? When you click on them and make a purchase, my blog gets a small % as a kickback for referring you based off the total dollar amount in your cart. This costs you nothing extra and is a free (to you) way to help support my blog & help me afford to continue to be able to experiment and develop recipes. Thank you so much for considering using my Amazon (and other) affiliate links.
Thank you for helping to make these recipes possible and free!
Want more? Leave your comments below with your recipe requests!
Visit my website at www.wholebodyliving.com to find out more about me and what I've been up to lately.
Twitter: https://twitter.com/TaraGWright
Facebook: https://www.facebook.com/TaraWrightFitness/
Instagram: https://www.instagram.com/healthcoach_tara/
Website: www.WholeBodyLiving.com
Order Essential Oils: www.oils.wholebodyliving.com
---
▶️ DTube
▶️ IPFS