Effective home remedies to Reduce Acidity of the Stomach, Do not ignore it, Do read it.
Hey dears steemians today i am gonna share with you some useful information/tips for reducing acidity. Acidity occurs when gastric glands discharge lot of amount of hydrochloric acid (HCL). Acidity subsequently causes stomach gas, bad smell in the breath, stomach pain, and other diseases.
Nutritionist Anshul Jaibharat belonging to Delhi said
"Acidity can be caused due to a long gap between meals, empty stomach or excessive intake of tea, coffee, smoking or alcohol".
When acidity exceeds normal level, it creates a serious problem known as heartburn/acid reflux or GERD (gestroesophageal reflux disease). the cause of this problem is excessive eating than normal or eating spicy foods.
Following is the list of some helpful and useful foods that can help reduce acidity.
Basil Leaves:

food.ndtv.com
Basil leaves have calming effect. it instantly reduces acidity. Eat some leaves or boil 3-4 of its leaves in a cup of water, poach it for some time then use it several times a day.
"chew sauf after meals, to prevent acidity".
According to Shilpa Arora, a renowned health practitioner, nutritionist and certified macrobiotic health coach
"For its multitude of gastrointestinal benefits, fennel tea is sure to help the digestive tract be healthy and happy. The tea is considered very useful to help indigestion and bloating because of the oils found in these seeds".

**Cinnamon

food.ndtv.com
It is a natural antacid. Improves digestion and absorption. Its tea gives relief by healing infections in the gastrointestinal tract.

Buttermilk

food.ndtv.com
It has lactic acid which relieves acidity. Add a small quantity of black pepper or one teaspoon of ground coriander for achieving better results.

Cloves

food.ndtv.com
It prevents gas in gastrointestinal tract. It should be included in cooking.

similarly cumin seeds, ginger, cold milk, apple cider vinger, coconut water and apple are helpful foods to get rid of acidity. For full information visit the link given in the source.

Precautions
Please consult your before using medication or following any remedy.
Best Wishes for All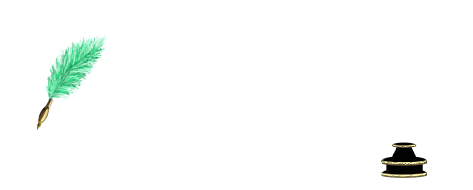 Thank you very much for watching. If you like it, please
Upvote, # Follow, # Resteem it
Source
https://www.mashriqtv.pk/E-Paper/peshawar/2018-06-25/page-9/detail-9
https://food.ndtv.com/health/12-amazing-home-remedies-for-acidity-1449021