This is the man who has motivated me for so many years!
Arnold Schwarzenegger has been an inspiration to me since the first time I brought a bodybuilding book. This was 30 years ago when I was only 17.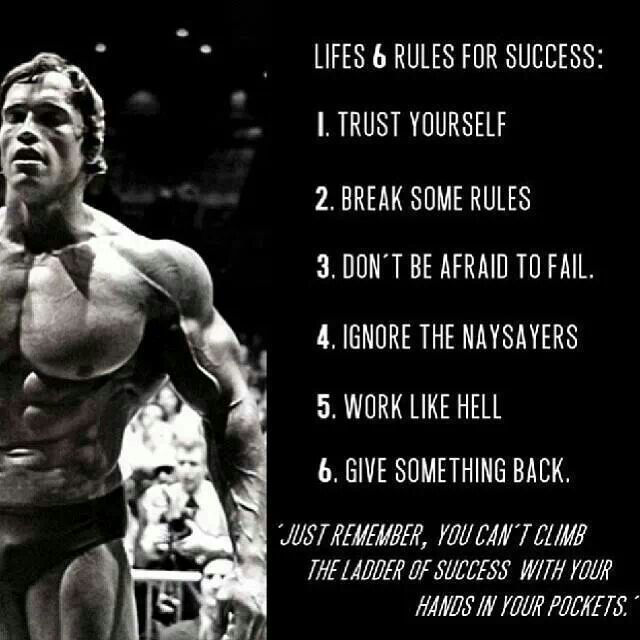 Image Source "Pinterest"
I have seen every one of his movies and I have read all of his books. Arnold's 6 rules for success has always stood out to me and I have tried to stick by them as much as I can, However there are 2 rules that I think everyone struggles with in life and they are Don't be afraid to fail and Ignore the Naysayers.

Does anyone else struggle with these two or is there others that you struggle with?