Time spent in the woods, yard work, weeds, and common brushes with nature sometimes leave us with a skin condition involving "itching," or pruritus (Wikipedia).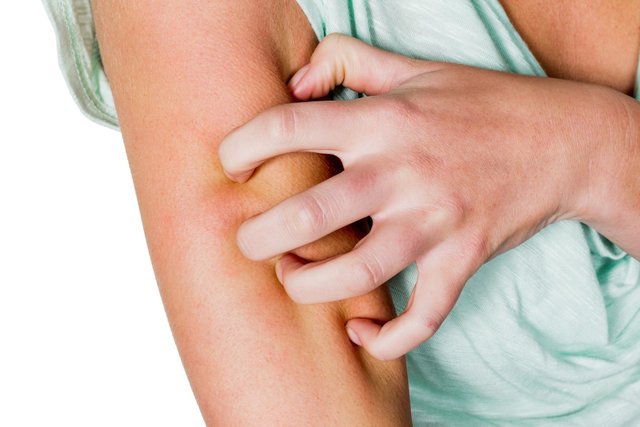 source
With access to ingredients for relief along with some knowledge and experience with formulations and dosage routes, here is the treatment I have (personally) used for first-aid treatment of itching:
5-10% local anesthetic such as novocaine or procaine, lidocaine or xylocaine , or tetracaine in dimethylsulfoxide (DMSO). DMSO with Aloe Vera and lanolin are commercially available for topical use and may be blended with a local anesthetic.
DMSO acts as a carrier for organic compounds across cell membranes, efficiently delivering a local anesthetic to the site of discomfort.
One must be aware that the local anesthetic will be rapidly absorbed through the skin, and systemic pharmacological effects must be considered.
Local anesthetics (other than cocaine) are widely used and available over the counter worldwide. Many indigenous plants contain compounds with properties of a local anesthetic.
DMSO cream and gels are also widely available and used for topical application and adsorption, as well as other pharmacological effects (Wikipedia).
Topical administration of this formula, with caution, is an excellent remedy for topical dermatitis.
Disclaimer: Information contained herein is based on anecdotal and personal experience. It is not intended for professional medical advice.