This will be a quick post/introduction about the book, Law of Attraction, written by Michael Losier. Michael defines the Law of Attraction as "I attract to my life whatever I give my attention, energy, and focus on, whether positive or negative." He then refers to "vibes." This refers to when you meet someone and you hit it off, and you think to yourself, "This person has a good vibe." The same can go for negative vibes. Sometimes you meet someone and you get a strange or bad feeling about them...bad vibes. Vibes actually comes from the word vibration. There are essentially two types of Vibrations...positive and negative. Every mood or feeling you emit, send out a vibration whether positive or negative.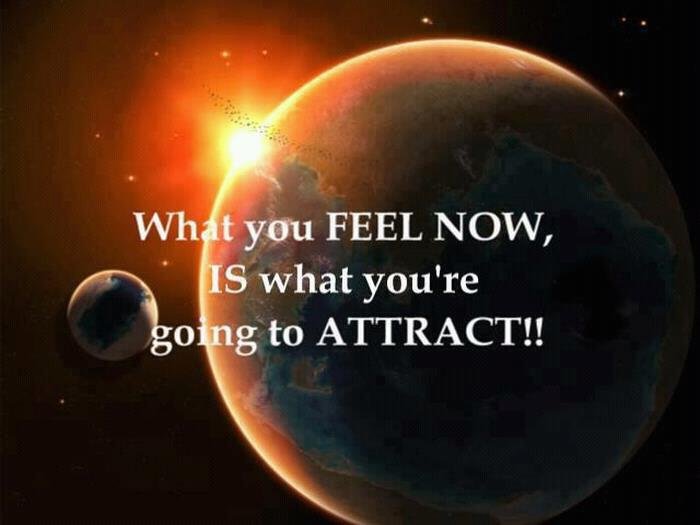 The mood or feeling that you are experiencing at a particular moment in time is going to cause you to emit a positive or negative vibe. If we are constantly negative and believe that the world is out get you, then you are sending negative vibrations into the world and in return, the Law of Attraction responds by giving you more of the same. This is why it is important that you conscientiously remain positive in your life. If you start to realize that you are thinking negative thoughts, stop it right there and work on changing those thoughts to something positive.
Micheal then goes on to talk about the Observation Cycle. This is 4 steps that loop into each other. Step 1 is you observe what you receive and have in your life (whether positive or negative), Step 2 While observing you are sending a vibration, either positive or negative, Step 3 The Law of Attraction responds to the vibration that you are sending, and Step 4 As a result, you get more of what you were vibrating, whether positive or negative, and then the cycle repeats.
The idea is if you like what you are observing, then you need to celebrate it, and in your celebration you will get more of it. If you don't like what you are getting, then it is time to tap into the Law of Attraction more deliberately so you can stop attracting what you don't want and start attracting what you do. You need to take deliberate attraction.
Well that is all for now. It sounds a little strange at first, but give it a try for yourself and see how it works out for you. Anytime you feel something negative, be aware of it and see how you can change your thoughts and turn it into something positive. By staying positive and sending out positive vibes, you will start to receive and observe positive things happening in your life naturally. Good luck and stay positive out there. Here is to positive vibes...