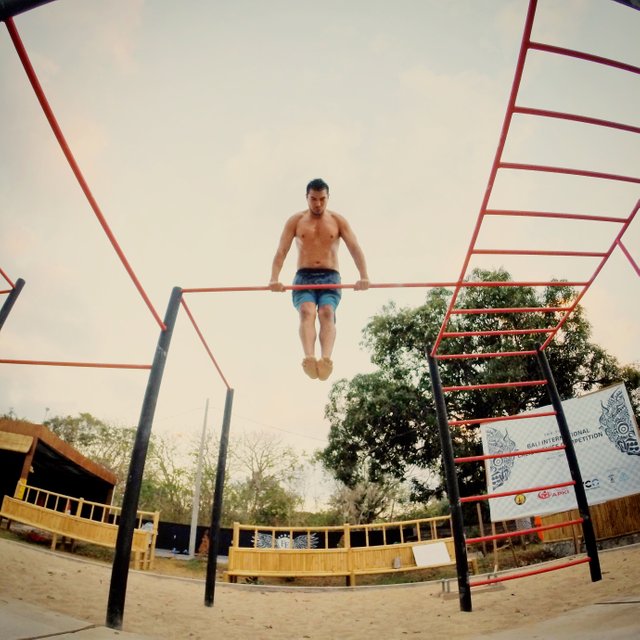 A Body in Motion, Stays in Motion
Being active and fit is not all about being around loud obnoxious people lifting heavy objects.
That's the beauty of it, active and fit can be so many things.
It can be going out fishing
Playing catch with your kids in the park
Roller skating around the sea wall
Playing a little one-on-one basketball with a friend
Salsa dancing
And so much more
It Has To Be Fun For You
If you set out on a fit & active lifestyle, how long do you think you'd do it, if you didn't enjoy it?
So what do you like to do that keeps your body active?
That's the most important piece, it has to be fun for you.
This is what will keep you looking foreward to that part of your day.
I have gone to the gym and do enjoy it, I have also done home workouts, but compared to being able to workout outside in the fresh air, all while getting a nice tan.... I would choose outdoor workouts a lot more.
You'll see a lot of photos where I workout outside here in Bali, Indonesia at this amazing calisthenics park.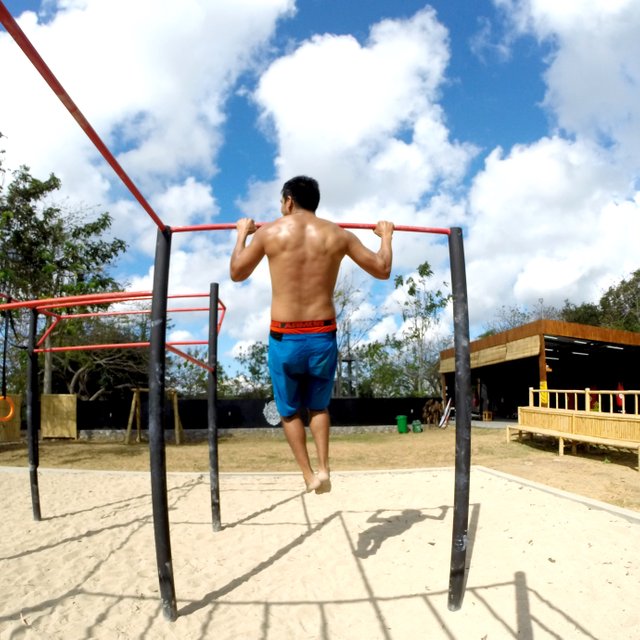 Have a Good Variety
Another thing that keeps you being active & fit, is having a few options of things that are fun for you.
Maybe one day you're out at the park with the kids, a few days after you are walking to and from work enjoying the beautiful scenery that you seem to miss while driving.
Then on the weekend, you are having a night out at the trampoline park with some friends.
The choice is really up to you.
The idea is not wanting to get huge and ripped muscles, but just to get you started and who knows where that will lead you.
How I add variety to my active & fit lifestyle is by adding different workouts with a good variety of exercises that I enjoy doing.
One of my workouts has 8 different variants of pull-ups that target different muscles.
Also, when it comes to the grueling cardio, and truthfully sometimes boring cardio, instead of going for my typical run, I might change it up by kicking the soccer ball around.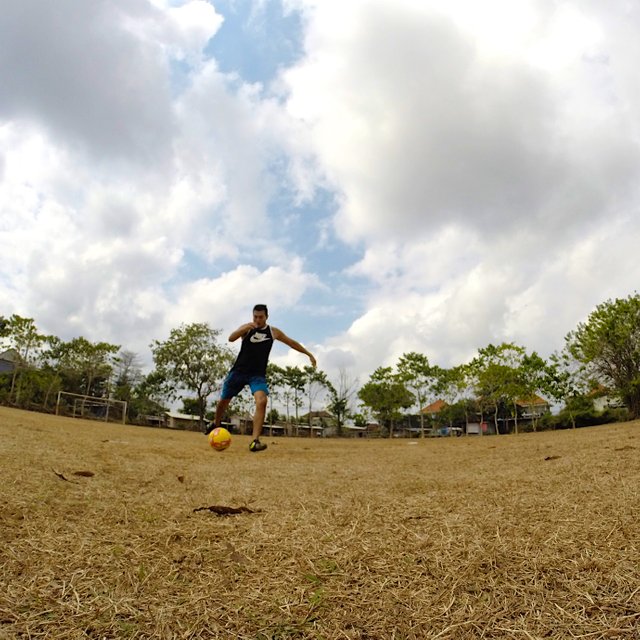 WHY Is Being Active & Fit Important To You?
If there's one question I love, it's the little word of WHY.
When you ask other people, or even yourself, why you do certain things, you come up with amazing answers.
A friend told me one time why he enjoyed mixed martial arts fighting, he said he loved the learning, the disclipline of it, and the challenge.
Which is true in fighting. You can't half-ass your training and expect winning.
The training has to be harder than the actual fight itself.
Why do you want to be fit & active?
Is it to look better for your already beautiful wife, because she deserves it?
Is it to be a good role model for your kids as they're growing up?
Maybe you just want to be able to keep up with your kids?
Or is it that you're getting older and starting to feel like an old car that hasn't been driven for a while?
Whatever your reason why, it will be the motivating factor that keeps you pushing harder everyday and achieving things you never thought was possible.
The reason I always workout and am willing to wake up 5 o'clock in the morning, is because of the feelings it gives me.
I feel so much more confident and happy, like I am unstoppable, when I am strong.
I love being at 100% health
Why would I want to function during my day at 50%, when I could be functioning at 100%
Imagine standing in front of the mirror and looking at a physique you created with your hard work and determination, imagine how good that would make you feel.
You can't take shortcuts, so to be looking at yourself, you know what you had to endure in order to be looking at that person.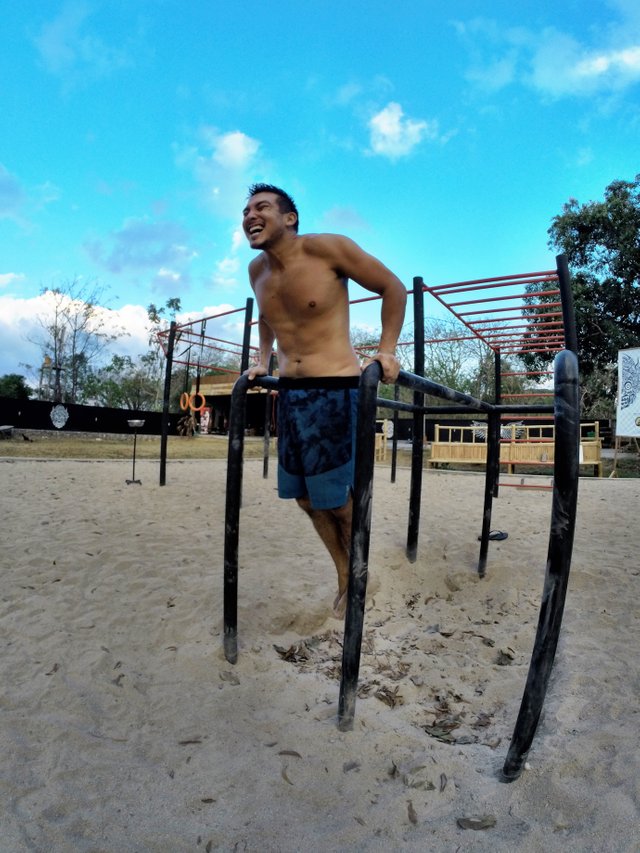 If You're Not Growing, You're Dying
If you are not progressing in your relationship, career, health, finances, or your life in general, how would you feel?
Seriously!
If every year:
You were making the same money
You were working the same job
Your relationship stayed at the same level
You were always out of breath when you walked one flight of stairs
So in order to add spice to our lives, we must progress in our lives.
How we do this is by measuring these aspects and changing them accordingly.
In health and fitness, this can easily be done by writing down what you are doing and slowly increasing that day by day, week by week.
So that if you were totally new to being active & fit, you can see that in a few months time, you went from walking around the block, to hiking small trails.
If you are playing tennis, you'd obviously want to be able to keep the ball in the court, because if you always hit the ball out of the park, you probably wouldn't continue playing after a while.
Try to progress your activity in some sort of way.
This will do so many things for you.
You'll reach new milestones and goals
This will in turn boost your confidence and self esteem
You will push yourself to try new things
You will broaden your life experiences having tried new things
The possibilities are endless!
Start today and let's see where you'll be in a months time, six months time, or even a year.
You will never know.
I have a very logical mind and love to track things.
So I use apps to see how far and fast I've ran compared to last time
I will also track all my exercises to make sure I am moving up
You can see by the photo below, that 7 weeks ago, I was only doing 3 workouts a week, and this week I reached 5 workouts.
The app that I use is called Strong available on the app store
You can also see your progression over time for specific exercises to keep you on track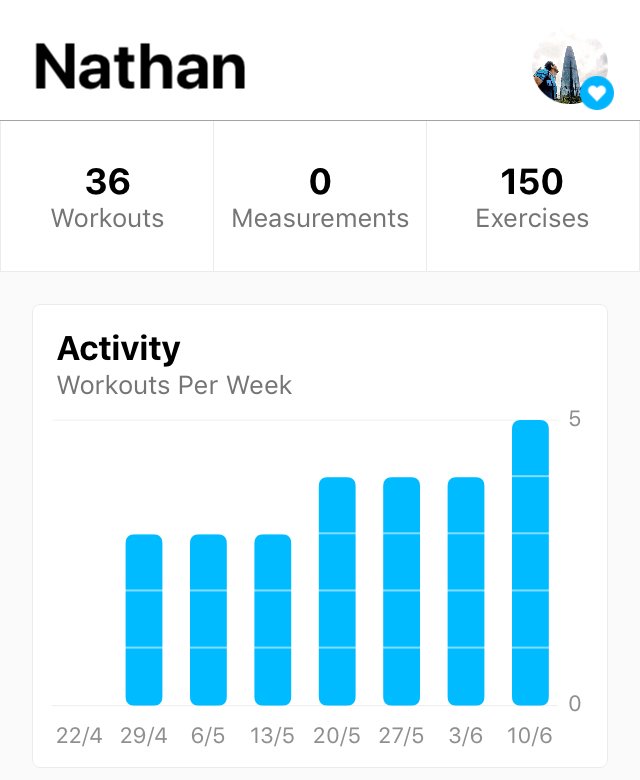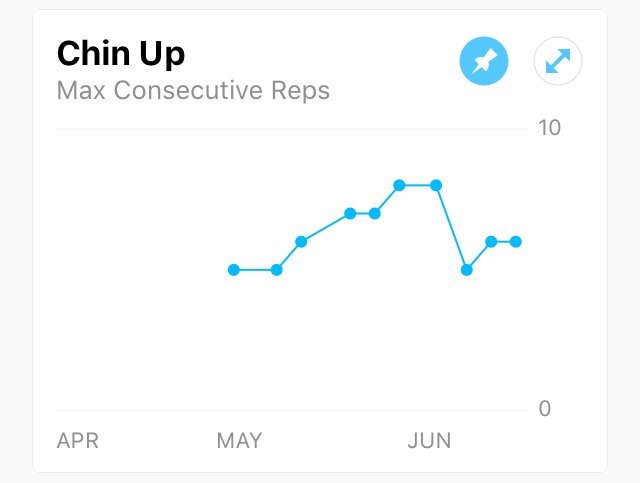 Get out there and get it done!
Thank you for reading, I hope to see more of your active & fit lifestyle here on Steemit.
Currently I am doing a 90 Day Challenge to get back into shape.
If you would like to see my Day 1 you can click the link below.