What is Sweatcoin and how does it work?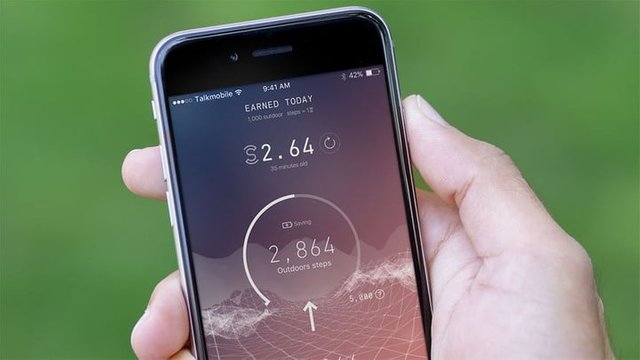 Whether you're seeking motivation to be more active or you're already a fitness buff who wouldn't mind a few extra perks for working out, Sweatcoin is a great way to earn rewards for moving your body. That said, there's always a lot of confusion about anything dealing with digital currency (aka cryptocurrency) — let alone the actual app and its functions.
Bogged down with arcane terms like cryptocurrency and blockchain, it can seem more complicated than it is. However, get past the perplexing vocabulary and Sweatcoin is actually fairly straightforward. To help sift through the jargon, we've put together this simple explainer.
What is Sweatcoin exactly?
As mentioned above, Sweatcoin is digital currency you earn by being active. To accumulate it, you first need to download the Sweatcoin app and keep it running on your phone at all times. Any time you walk or run outside, it tracks your steps and pays you in sweatcoins (SWC). For every 1,000 steps you take, you earn just under 1 SWC.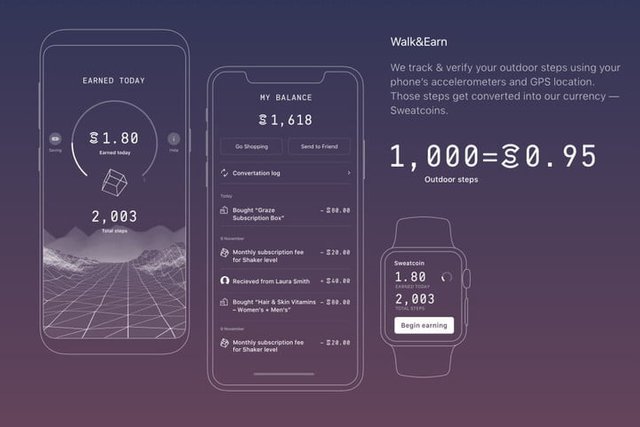 Sweatcoin Graphic
After accumulating enough SWC, you're then able to redeem them for items like sports watches, Amazon credits, music downloads, e-Books, airline miles, or gift certificates to various retailers. Offers constantly changed and are largely based on whatever deals Sweatcoin has made with various retailers. These transactions are all viewable via the Sweatcoin app — available for free on both iOS and Android, although you can use your sweatcoins to upgrade to different subscription levels.
Far from a perfect system
There are a few limitations to the app, however. First, to amass SWC, you have to be running or walking — the activity tracking is based solely on steps, so riding your bike or swimming is not going to earn any coins. You also have to be outside to accrue SWC which means running on a treadmill or doing stairs at the gym won't count either — although some reports say it records steps around the house. The reason for this restriction is to avoid ways to hack the system indoors. The company says it's currently developing an algorithm to address this issue.
The activity tracking is based solely on steps, so riding your bike or swimming is not going to earn any coins.
Another limitation is that it always needs to be tied to your phone, so if you take a walk and forget your device — or if you're someone who prefers to jog without lugging along phone — you're out of luck. Currently, there isn't a way to sync the app with any smartwatches or fitness trackers, and the company has yet to announce any sort of plan for this type of compatibility.
Additionally, the app must always be running on your phone. If you swipe up or force quit, it stops tracking your steps. Thankfully, it has a battery saver mode which it defaults to when you first download the app, though you do still lose a few steps in the exchange. Among user reviews, there are mixed opinions as to how much battery life it actually uses up. Some say they hardly notice a difference while others have claimed it to be a giant battery drain.
Perhaps its biggest limiting factor is that its basic membership limits users to amassing just five coins per day. It does allow for upgrades to the base membership but that does require a payment — in sweatcoins. For example, five SWC per month pushes you to the level of Shaker where you're allowed to earn 10 sweatcoins per day. The next membership level is Quaker which costs 20 SWC per month and permits 15 SWC a day. Finally, the Breaker membership costs 30SWC per month and allows for up to 20 SWC per day.
Sweatcoin also recently announced a Trouble Maker membership it plans on releasing soon, although there aren't any details available as to what it will cost per month or how many SWCs are allowed to accrue each day.
Here you can try it:
http://bit.ly/2NSMtIf