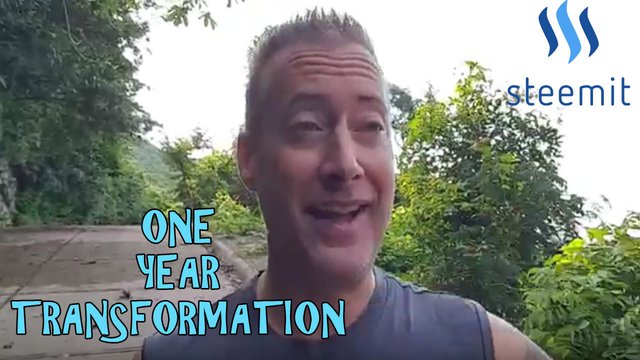 Yesterday, this popped up on my Facebook feed: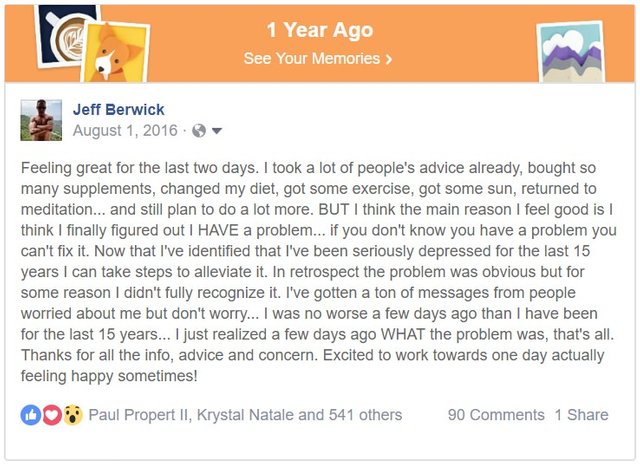 I was quite surprised as it hadn't felt like it had been a year since I had begun working on my physical and mental health. In fact, it really only felt like a few months ago.
But, according to Facebook, it has been one year since I first realized I had a problem with depression and began to work towards fixing it.
At the time I had really no idea what would work but decided to try just about everything I could. I hinted that I knew it was possible, although hard to imagine, by saying, "I'm excited to work towards one day actually feeling happy sometimes."
When I read that yesterday I couldn't remember the last time I didn't feel happy. I lost my depression months ago and continue to feel better and better almost every day.
So, I decided to take the anarchodogs for a walk in dangerous Acapulco, Mexico and look back on all the profound changes that have occurred in my life in the last year.
You can see it here:
In the video I discuss how anyone can easily make all these changes and more... it's just a matter of intention and attention.
If you want to make some changes in your life start by watching this video and then get 'er done! You might end up like me and wonder a year from now how it all happened so quickly!