[ SBD Rewards For Good Responses ] Himal-Health-Contest #3 Winners of the Episode-2 and a New Topic For the 3rd Episode
Hello My Fellow Steemians.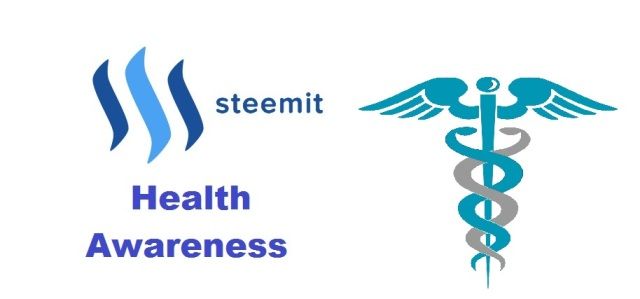 Welcome to the third episode of Himal-Health-Contest
. It is a
health awareness
contest Where A
health topic
will be given in each episode and you will have to give a response in comment section or you can make your own post about it. The best of the responses will get the
SBD awards.
you can check the introductory post here if you already do not know what this contest is. -
Click Here
---
---
I would first like to thank the steemSTEM project for supporting this contest. I would also like to thank all the participants of the last Episode For their amazing Responses, and hope the coming episodes will get the similar response.
---
The new topic for the Episode 3 is ----Cancer(Malignancy/tumors)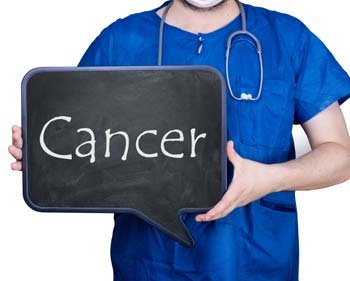 (credits)
---
How to participate?
You will have to share your views, your personal experience about the disease. You can write about the disease itself, you can share any of your experience with the disease, you can write a story of anyone whom you know who had suffered from cancer/still suffering from it/or has overcome it...You can write it in the comments of this post or you can make your own post about it(& comment link of your post below)..... Stories are the best way we can learn about things and they remain in our mind for longer time , so if you include a story/personal experience it will be highly appreciated..
The Rewards
1st- 40% of SBD generated from this post
2nd- 30% of SBD generated from this post
3rd- 20% of SBD generated from this post
The first one respond will also get the randowhale vote in the comments/posts!
The Rules To participate
The one and only rule to participate is resteeming this post...It is a health awareness contest, so everyone can participate, the main goal of this contest is to spread the health knowledge through the steemians. The response will be valid till 7th day of this post...
---
---
Winners of the last episode, Congratulations!
The topic of the last response was Depression, a major mental disease of the century.All of the participants had come up with nice views regarding it, and we have choosen best 4 from them....
he has described in short about the benefit of physical exercise in early stages of depression.He has also provided some useful links regarding role of exercise in treatment of depression.
The treatment I will talk about not only has no side effects, but actually many benefits. A treatment anyone with moderate depression should try before drugs and meds. Interestingly, this "treatment" can prevent depression before it happens so you may want to give it a try, even if you are not a sufferer!
The name of this treatment is exercise! Moderate daily exercise has actually been found again and again to be "moderately more effective than a control intervention and comparable to psychological or antidepressant drug therapies. Smaller effects were seen in more methologically rigorous studies." (quoted sentenced copied from wikipedia)
20-30 minutes of moderate exercise are more than enough to see results. Give it a try. You have nothing to lose, but so many to gain, other than your mental stability!
What I can say from personal experience is that exercise helped me a lot with some serious anxiety issues I had some months ago. It's not the same problem but I believe it falls in the same spectrum of mental diseases.
You can check his full response-- here
---
She has nicely described how depression feels like with a story of herself..
I am here to tell you that you are worthless, hopeless, and weak; in other words, you're nobody. I will drain your energy and motivation until one day you can no longer get out of bed and face the world. I will make everything seem pointless and everywhere you go, endless darkness. I will spread and affect not only you, but your loved ones to the point where you just want to give up on this cruel existence of humans called life; it's not like anyone needs you or cares about you, right? I have killed many people each year, and I don't discriminate based on age, gender, race, skin colour, or religion. I am depression!!
All this i felt when i lost my Grandma last month to a car accident, you can ask me again and again i will define it all with my eyes closed. But I thank God and my lovely friends it did not end my life. So to me,even without Consulting a specialist you can only overcome Depression with only the help of your loved one around you.
I Hope I Made Sense?
She has made an separate post of her own for this contest, she has written a story of a lady she had known who suffered from depression, how her life begin to go downhill after it & she has mentioned the effect of it on the family..
The big black dog. Funny how people call depression. A dog is supposed to be a man's best friend, depression becomes your worst enemy. No word-games are going to ease it when it comes for you and no one will be able to help you if you don't find that sparkle of hope and strength inside you to stand up and claim your life back.
So, my encounter with the dog…I guess I'll leave it for some other time. In this post I'd like to talk to you about a woman I used to know, not in person but I knew her son. Now, let's give this lady a name, let's call her Alma (the beautiful latin word for soul).
Alma was an only child. Her parents, wealthy enough to provide her with the best education, entertainment and holidays. Been to school, got to learn French as a second language, took ballet classes and dressed herself in the latest fashion. The only problem was that her parents were quite overprotective, to an extent you could call them ruling. Her mother, whom she adored, was so controlling and managed skillfully to bind her daughter's soul to her will. Despite all that, Alma seemed a pretty healthy child.....
Full story -- https://steemit.com/health/@ruth-girl/the-black-dog-a-short-story-about-depression
He has shared his post about depression, the post tells us how are beliefs can lead to depression and can sustain it....he has described how overthinking, supressing the feelings or avoiding the problems can lead to sustained depression.....this post was old but was worth sharing....
Depression can be overwhelming but dispite what a lot of people say, you can free yourself from it and return to a normal state of being once again. Anything learned can be unlearned so if you are suffering from it, hold your head high and take it on. Armed with the right knowledge and understanding about your mind, thoughts and feelings, you can and will be free of its grip for good.
I have been there and i was BAD, i never thought i could be free from it but here i am now. Nothing big has happened in my life to cause these changes, change has to happen on the inside. That is the most commin mistake when seeking a content life, anything attained externally can only numb the pain temporarily.
He has written a story of a girl as an example for how our beliefs and feelings can lead to depression
A young girl in her early teens who has grown up watching television programs that promote luxurious lifestyles and models with perfect bodies, could easily begin to compare herself, her life and her figure to what she sees on TV. This could create thoughts of a sad or insecure nature, such as, I'm not good enough, I'm not pretty, I hate my body etc. If this happens, feelings of sadness are inevitable and the process begins.
It starts off as a few feelings of sadness and from there a cycle fueled with false beliefs begins and continues to grow and expand with every situation that triggers thoughts and feelings of a similar nature.
Full story-- https://steemit.com/life/@conditionedminds/depression-how-it-is-formed-and-sustained
---
---
If you want to know more about Depression you can check my post here-
Medicine # 6 What it feels like Being in a Depression ??? A read on This psychological disorder!
In this post I have discussed about the common symptoms(how do you know if someone has depression), its basic pathophysiology and prevention..
---
The steemSTEM Project
steemSTEM is a community project in steemit run by scientists of the steemit and other people who love science.It promotes good science post in steemit by curating them and resteeming the best ones..It also provides finders fee for the people submitting good science post of others.You can add a steemstem tag on your post if it is related to science and this will be curated by steemSTEM...You can join our steemit chat channel here---https://steemit.chat/channel/steemSTEM