Working Back to 20/20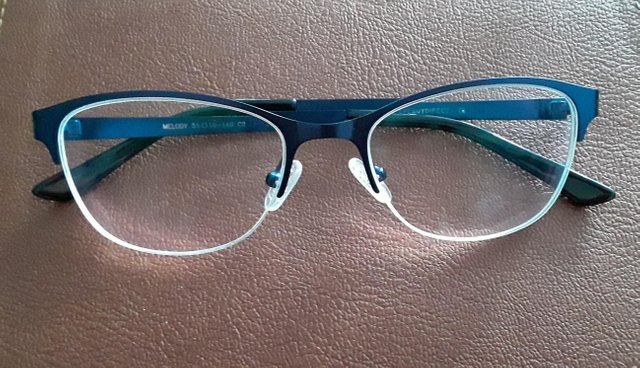 I thought my husband just had good genetics as his eyes started improving soon after we were first together. We each had the same prescription at that time, -4.25 in each eye. However, my eyes slowly got worse, while his got better. Not fair!
I came across a website not all that long ago. Endmyopia.org. It gave me hope that I can return these ol' eyes back to 20/20 vision. It's no quick fix. It will take effort, time, and patience, but there are many testimonies out there proving that it's possible.
The process seems simple enough. Stop wearing your far-distance correction for close-up work. Such as taking off your glasses while staring at your phone, etc. Also, slowly lower your prescription so there's a little blur in the distance that makes your eyes work to focus and see clearly. (Did you know that you can order glasses at websites such as eyebuydirect.com with any prescription you want, without an actual script? However, that's not the same case with contacts. I tried.)
So I started improving my eye habits first, and then I noticed I couldn't even stand my glasses anymore because they were too strong. It's working! I ordered new glasses and am now working at active focus with these weaker lenses. I highly suggest visiting endmyopia to get more details on how to go through this process.
As it turns out, it's not that my husband is gifted with great genes. After he was done going to school, he spent more time outdoors, less time on screens. His eyesight isn't improving as fast as it could (average is .75 to 1 diopter improvement a year) but it's still steadily improving. Now that I told him about these tips, maybe he'll improve even faster. I'm not too far behind him either.
Wouldn't it be nice to wake up and see clearly without putting something in or in front of our eyes?