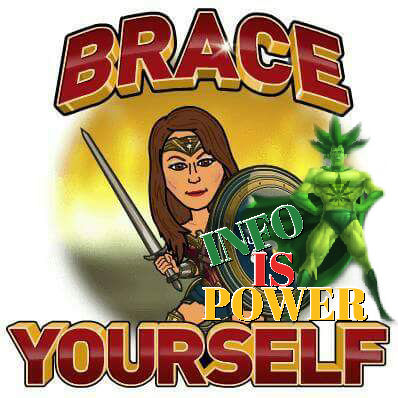 Cannabis is a popular topic these days
Thanks to the cascade of cannabis law reform around the globe. Since most confusion surrounding the plant, is the result of misinformation, missing information, propaganda and lies spread by prohibitionists for the past eight to ten decades – the subject can be quite daunting, and curiosities remain uncured ….
Education is empowering,
and acceptance of the herb by the general public is increasing. Pot is no longer a dirty little secret, to be consumed furtively and hidden from friends, family or co-workers. Cannabis conversation has come out from the closet and made it to mainstream media - resulting in the growing awareness that this incredibly curative plant has many uses and more methods of consumption than simply for recreational use.
Everyone is talking, everyone has an opinion
bearing in mind that "the right to an opinion, does not make the opinion right" suggests that the CANNABIS CURIOUS may not be getting the right info.
Thanks to 8+ decades of prohibition and demonization, the subject of Cannabis can be an emotionally volatile topic – the archaic attitudes surrounding Cannabis and its use medicinally, nutritionally and recreationally are filled with trepidation as well as a lot of false information &, misleading content – as such, I believe it's essential that we learn as much as we can from as many sources as possible.
In an evolving environment of awareness many facts about cannabis are prevailing over the fallacies – the curative qualities of cannabis, (mind body and soul) are being explored in more depth, research studies never before released are now available to the general public (with a lil digging you can find a lot on line) and alas making mainstream conversation means learning from your peers.
Cannabis may not be the "Cure-all" that saves man-kind (though in some capacities – it is!). Believe in the power of information, good, bad and otherwise INFO is POWER. That being said let's share what we know for the sake of ALL. For the ILL, the TIRED, the STRESSED and SORE – For the puffer, the stoner, the grower and MORE.
by Irene A York is available @ Amazon
With the belief that NORMALIZATION of cannabis will free the leaf far more powerfully and effectively than any legalization or legislation can, I continue to study the "Sciences" behind cannabis and its consumption. Pouring over research studies, news headlines, government proposals and admonishing. I spend time looking at the industries that can evolve from a leaf based market and I see the power returned to the people who take responsibility for their own HEALTH & WELLNESS.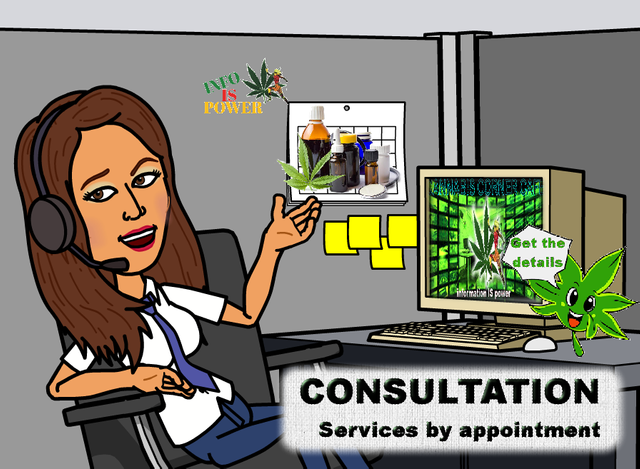 TAKE RESPONSIBILITY FOR THE QUALITY OF YOUR LIFE.
Many of the original cultures and people knew and understood that GOOD HEALTH meant more than just physical healing. For healing to truly be successful the physical, mental, emotional and spiritual had to be addressed. In our ego-centric driven healthcare system, mainstream western science rules and focuses primarily on the functions of the physical. A fascinating study – absolutely, but not enough knowledge or care for true and complete healthcare or healing.
There's an old, old saying that it's the spirit plus the person plus the medicine plus the healer that equals holistic health.
Native teachings, as I have come to understand them within my own cultural reference (Anishinaabe/Ojibwe) continue to have significant influence along this healing journey. A quick comparison of values….
Traditional Native Medicine: The primary focus takes an integrated, holistic approach to health; attention is given to the physical, emotional, intellectual and spiritual so that all aspects of the human condition can heal in synchronicity.
Significant emphasis is put on the prevention of disease. Each person is responsible for their own health and wellness, though there is significant guidance and support from peers and elders, as well as healers of Midewiwin . Health and sickness are considered and understood in accordance with the terms of the laws of nature. Traditional medicine is governed by the laws of creation: everything we need comes from earth – our food, medicines, water, education, spirituality and laws. The medicine man or woman is accountable to the creator, the people, and to the elders of the medicine society (Midewiwin). Medicine is not for sale, not for profit – it is a gift to be shared, because of this the land and the people support the medicine man/woman and his practice. Traditional native medicine encourages self-sufficiency, self-care and responsibility.
Western medicine by contrast takes an analytical approach; separation of body mind emotion and spirit. The emphasis is on disease and understood in terms of quantifiable scientific data. It is an impersonal scientific approach to health, sickness and treatment. Furthermore, western medicine is governed by laws of the state, man-made laws growing out of political-economic systems. Medicine is BIG BUSINESS, with good return on investment. The western medicine system encourages dependency and abdication of self-government by the people.
It's your life – your body – your future and the mark you'll make while you're alive is all yours .
Take control and do something today that you'll thank yourself for tomorrow. INFORMATION IS POWER
Get Healthy, Be Strong, Stay happy!
COMMENTS OR QUESTIONS
Always welcome and encouraged - if you'd like a personal consultation or you are seeking GUEST SPEAKER for an INFO SEMINAR - Please be sure to schedule an appointment / time & date at CANNABIS CORNER CAFE @greenirene