Hi Friends... I just came across an article in the local newspaper about the importance of having a good Breakfast!.
Yes, a good breakfast or a plate of nutritious food in the morning before starting our hard work of the day is a must for everyone at all age!!. And the quality and quantity of our food in-take must depend on the type of work we do, which may differ from person to person. It should supply proteins, vitamins and minerals our body needs to do our work without a feeling of fatigue, that's all. But it's good if it includes grains, nuts, fruits and juices too.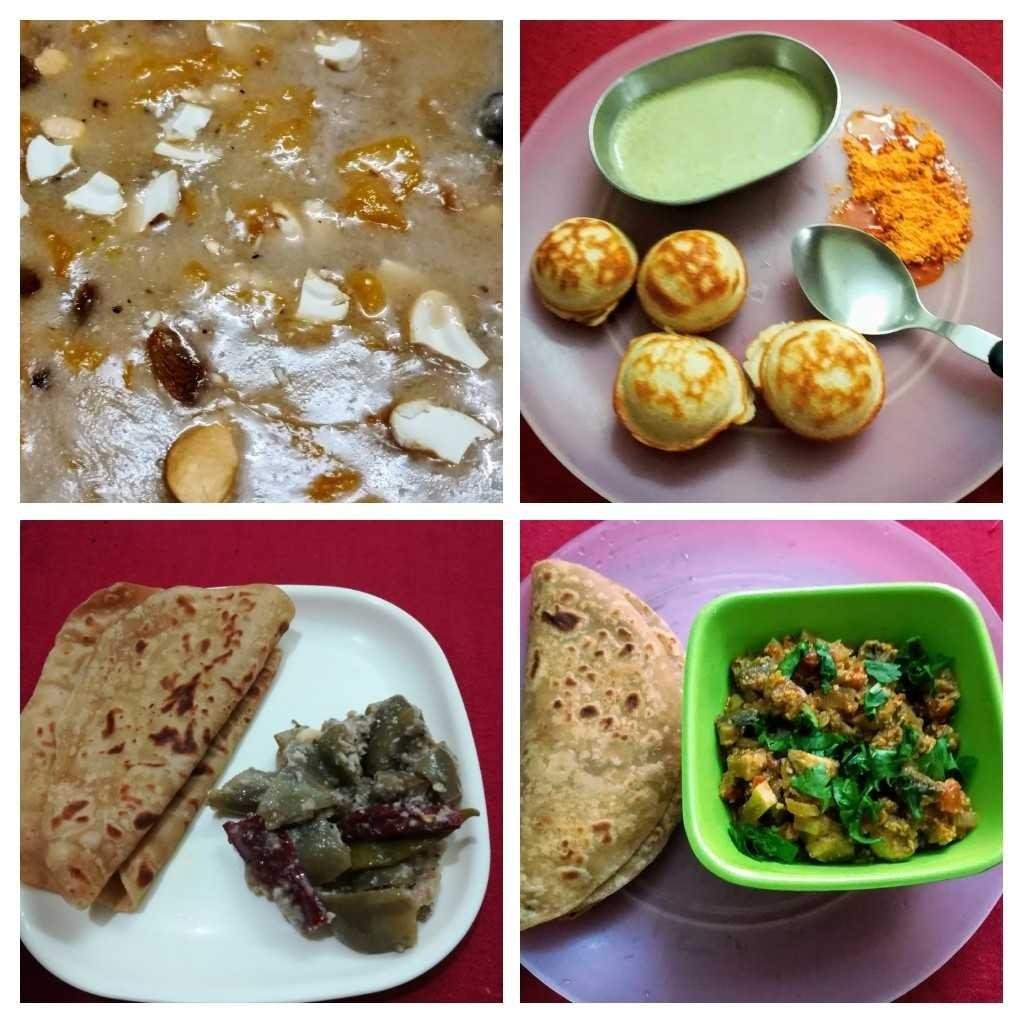 Actually I have skipped my breakfast so many times, in my age of between 30 and 40 years!. I was too busy, being the mother of a lil naughty boy, was working with a Nationalized Bank and was overloaded with too many responsibilities of home and office that I never had either breakfast or lunch or dinner in time!!.
The area of my Bank was at a much busy business place and sometimes I had to eat lunch too in a hurry (only half lunch :). Those were the days without computers and even counting machines were yet to come to our small city of Mangalore, and we had to count all the cash by using our own hands!.
OK, Let's talk about the importance of having a good breakfast...
These are the main things which can affect our health if we skip our breakfast.
Without having a proper Breakfast results in....
1.The tiredness or fatigue, nausea, headache and laziness!.
2. It may result in a heart attack, or paralytic attack and the risk is 25 to 30% more!!.
3. It can cause type 2 diabetes (The chances are 54% more than those who are having breakfast in time).
4. It will not help to reduce our weight as we all think! Instead it may result in weight gain!!
5. It may lead to a high blood pressure and also Migraine...
6. If we keep our stomach empty for more than 12 hours, this may result in a low supply of protein and may lead to a hair loss too...
So my dear Friends, however busy you are in the morning hours, please have a good breakfast always and don't ever think of skipping it, for any reason!!....
With much love and regards, @geetharao...