Have you've ever heard the saying that we should drink two liters a day, some might even say three liters while others turn completely away from these strict rules and say you should drink whenever you are thirsty. 
Shoud you trust your body or some static guidelines?
A recent research paper concludes that you should listen to your body. 
«If we just do what our body demands us to we'll probably get it right - just drink according to thirst rather than an elaborate schedule,» Said Michael Farrel, the lead researcher from Monash University.  
His research team has discovered that it becomes physically difficult to swallow for people when they've don't need to drink water. However, there are cases when people have still been able to drink too much water, and this can lead to water intoxication - where the sodium levels in the body become heavily diluted, which can in words case scenario lead to death.  
This has happened with marathon athletes because they've followed guidelines blindly and literally been in a hurry bypassing the body's defenses mechanism that reacts whenever we drink too much water. 
Our body is very intelligent, it lets us know when to eat, when to drink, and even when to let go of all that. We should always trust our own body, by following our thirst feeling we make sure that we stay hydrated throughout the day.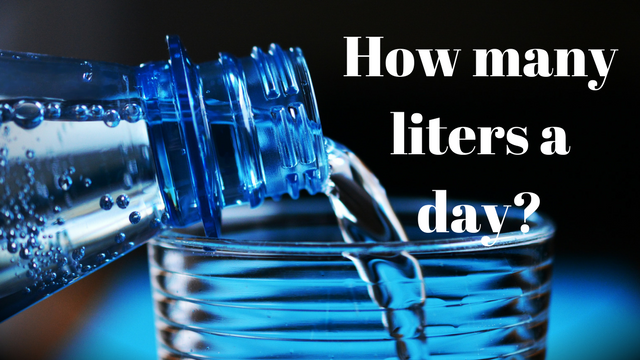 How much water do we need? 
The body is your ultimate guide, however let's generalize it; The National Academy of Sciences, Engineering and Medicine conclude that we need roughly 3,7 liters of total fluids for men. For women, the intake should be around 2.7 liters. 
This is the totality of fluid intake from food, and other beverages in addition to water. 
There are several aspects that decide our total need of fluids:
Activity levels
Climate 
Lifestyle and stress
Salt intake (we get thirsty when eating foods with high salt levels as salt causes the body to retain water which can also lead to high blood pressure - keep your salt levels low) 
These are some of the mentionable deciding factors, but then there's additionally one huge factor that we haven't looked at yet - can you guess what it is?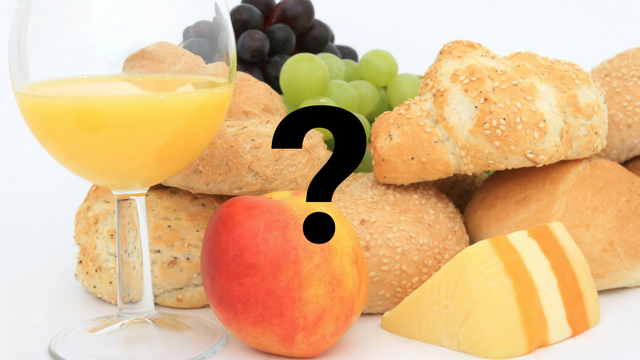 It's the almighty DIET! 
The different foods we eat have different amounts of liquids in them. If we most of our diet is based on bread and grains we need to drink much more compared to someone that eats mostly vegetables and fruits. 
Most fruits have water content above 70 percent, compare eating fruit to eating a meal of crisp-bread which has 0 percent water in them. By eating juicy fruits you will feel very hydrated after the meal, but if you're eating crisp-bread you'll most likely feel very thirsty while or shortly after eating. The crisp-bread will actually draw liquids from your body like a sponge as it moves through you, so it literally takes liquids from you while going through the process of digestion.
Why I rarely drink water
The reason is simply that of my diet. I eat a raw vegan fruitarian diet. The basis of my food intake is from juicy fruits so generally I'll very rarely feel thirsty outside of my meals. If I do I usually choose to drink juice instead of water because of personal preference. 
I rarely drink more than 1 liter of pure water per week as I stay hydrated from the liquids of fruit and vegetables.  This is very different from people that eat foods closer to the standard diet. Because then we are more heavily reliant on liquids outside of our food sources sine most of the food contains close the amount of water as fruits. 

Nevertheless, we all need liquids whether that comes from fruit, vegetables, smoothies, juices or spring water. Our need is different from various factors, but still in the end so simple: Trust your own body, drink when thirsty and stop when you feel like stopping, We don't need anyone else to tell us how much we should drink, it's one of the easiest things we do as long as we trust the intelligence of our amazing bodies! 
Do you listen to your body when it comes to drinking water? Please upvote, share and comment if you've found this post valuable, Thank you!