The Neuroscience of Memory Formation.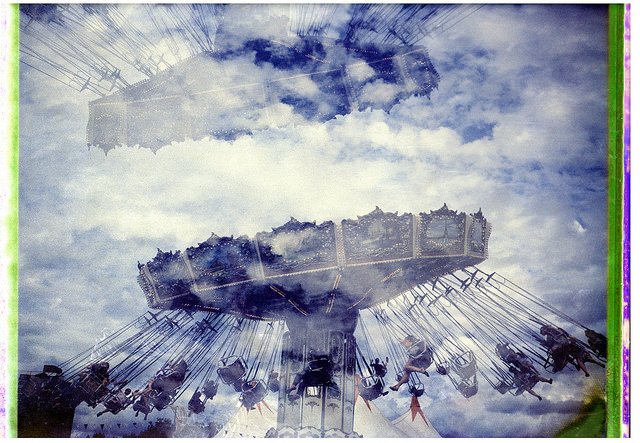 For much of the 20th century it was believed that our brain's neuroplasticity ended after a critical period of early development. It was thought that once we reached adulthood, our brains settled into a stable and immutable state.  Fortunately for us all, we have found this to be false. 
Anytime you learn something new, whether it be from reading a book, playing an instrument, learning to type, having a stimulating conversation etc., your brain is undergoing neuroplastic changes.  These changes involve the development of new synaptic connections, increased/decreased strength of existing connections, new axonal growth, receptor regulation, ion channel modification and much more. In some regions of the brain, neurogenesis (creation of new neurons) continues to occur throughout life.  One of these regions is the hippocampus, where much of the memory acquisition, consolidation, and retrieval processes occur.
We experience the world as a stream of consciousness - a consciousness which corresponds to particular patterns of neuronal activation in our brains. (Or is that neuronal activation depending on your view of the mind-body problem :D) A critical property of this activation is that it has a lasting effect on the neurons involved, making them more likely to activate in that pattern in the future. If you activate the same pattern, you have the same conscious experience - memories. This general idea of how memory functions was first postulated by Donald Hebb, and is eponymously named Hebbian Theory.
Neuronal pattern reinforcement as a mechanism of memory formation depends on many factors, saliency of experience and the number of times that experience occurs being major contributors. In order for a particular memory to be stored for later retrieval, there must be a mechanism by which very precise networks of neurons can be called upon to fire in the same pattern as they did during the original experience. In essence, this strengthening of very particular neuronal activation patterns is what our memories actually are. So memories aren't really stored in neurons, but in the pattern of connections between them.
Memories are postulated to be stored in the pattern of connections between neurons.
The principal way in which neurons communicate with one another occurs at sites called synapses -junctions between two neurons with a very small gap through which neurotransmitters move from one neuron to the next. The ability of these synaptic connections to adapt in response to increasing or decreasing stimulation - experience - is called synaptic plasticity. Imagine a complex electrical circuit with many possible pathways between the voltage source and ground. You could modify these pathways with resistors and capacitors in order to produce current along a very particular path of your selection. It is in a similar, though much more complex way that the paths of neuronal firing are "selected" through the modification of their synaptic connections. 
The strength of connectivity between any two neurons in this engrammatic neuronal pattern can and is modified in a number of ways. These include a change in the number of synapses as well as the strengthening/weakening of individual synapses. Together, this is referred to as Long-Term Potentiation. 
Long-Term Potentiation (LTP) can last a few minutes, or many years. Alteration of gene expression is required for long lasting effects. LTP depends on the strength of initial activation and its subsequent maintenance. If you continually activate the same synapses, as happens during repetition and recollection, we strengthen those connections and even create new synapses.
The mechanisms underlying LTP are vast and complex. I will try to give a clear and concise overview of how it works...
The primary excitatory neurotransmitter in the central nervous system is glutamate. So, this is the molecule that's traveling across 90% of those synapses in our brain. Glutamate is released by the axon terminal of one neuron, and activates the receptors of the post-synaptic neuron. For simplicity, we'll say glutamate acts on two receptor types. We'll call them AMPA and NMDA receptors, as that's what they're called :D, and we'll say that AMPA are responsible for "normal" neurotransmission and NMDA are responsible for LTP, though that's not exactly the case.
Initially, NMDA receptors are blocked by magnesium, and only AMPA receptors are activated by glutamate. However, if the AMPA receptors are activated long enough, or with enough intensity, the magnesium block will be forced out and the NMDA receptors will become active. This initiates a large chain of events which activate a variety of downstream LTP pathways. One of these is the recruitment of more AMPA receptors. Now the next time this synapse is activated, the connection will be stronger due to the increased receptors available to respond to glutamate.
It is in this way (and through a related mechanism - Long-Term Depression), that the connections between neurons and thus the pattern of activation as a whole is modulated and controlled by the experiences we have. Much like the electrical circuit analogy, precise current pathways can be achieved.
This is also why habits are hard to break and addictions difficult to overcome. The more certain neuronal pathways are repeatedly activated, the stronger they become. Fortunately as we learn more about how memories are stored, retrieved, reinforced, and extinguished, we are able to find ways to "hijack" these mechanisms for our own good. The work that I do in particular is supporting this foundation of knowledge in order to better extinguish harmful memories such as those involved in Post-Traumatic Stress Disorder.
As this information is not pulled directly from sources, but from my knowledge/experience developed during a decade in the Neuroscience field, I will not be listing specific references. However, I have provided link throughout the article to relevant information if you would like to learn more about those particular topics. And of course feel free to ask any questions or provide critiques below!
Photo Credit: Richard P J Lambert on Flickr under Attribution 2.0 Generic (CC BY 2.0) license.
"Education isn't something you can finish."
-Isaac Asimov