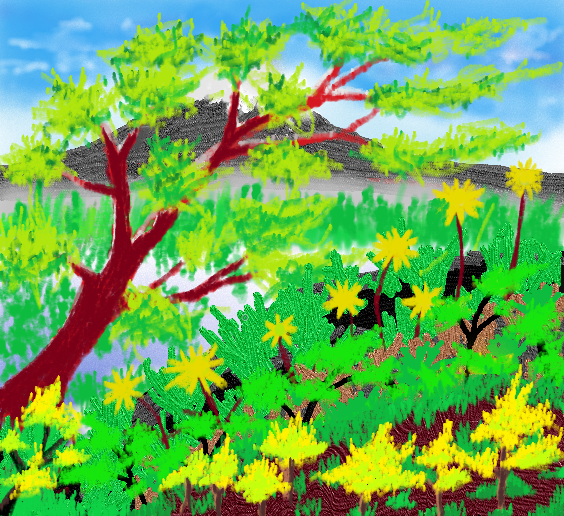 One Of My First Digital Paintings
I felt a considerable relief about my breathing and overall well-being after my dialysis yesterday so I am not breathing that hard now in comparison but still I feel like I had some extra water still in my system so I am eyeing about having a peritoneal dialysis maybe in the future because I needed a very clean room so that I would be less prone to infections.
I am just worried about my future because my parents will not be here permanently to care for me and it is hard to imagine that scenario for me. I actually had no one else to turn to other than my siblings and I could not afford to lose any of them or I will be like a small lonely island in a vast sea on uncertainty.
Sometimes I pray that I would like to die soon but due to the plans I am wanting to have a reality for myself and for my parents, family in general I still wanted to see the light of another day. The excitement that crypto brings me just sheds some loneliness from me so that is why it is one of the things that makes me happy.
Steem community makes me feel happy too knowing that out there were real friends that care, understands, and prays for me. If only I was with all of them at the same time then I would feel so secured like a King behind a fortified Castle.
Those are the things that makes me worry and also makes me feel secured. Anyway I have to stay strong about any eventualities that will happen in my life because this lifetime is about survival for me or anyone else and I feel like a warrior fighting over huge hurdles of impossibilities with only one tool in my life, which is trust in God and what he can do for me.
I am just thankful about what is happening in my life, looking at its positive more than the dreaded side and at least I am making ends meet through the help of my steem friends that are not only awesome but also selflessly loving for an uninteresting being like me. May God bless you all.