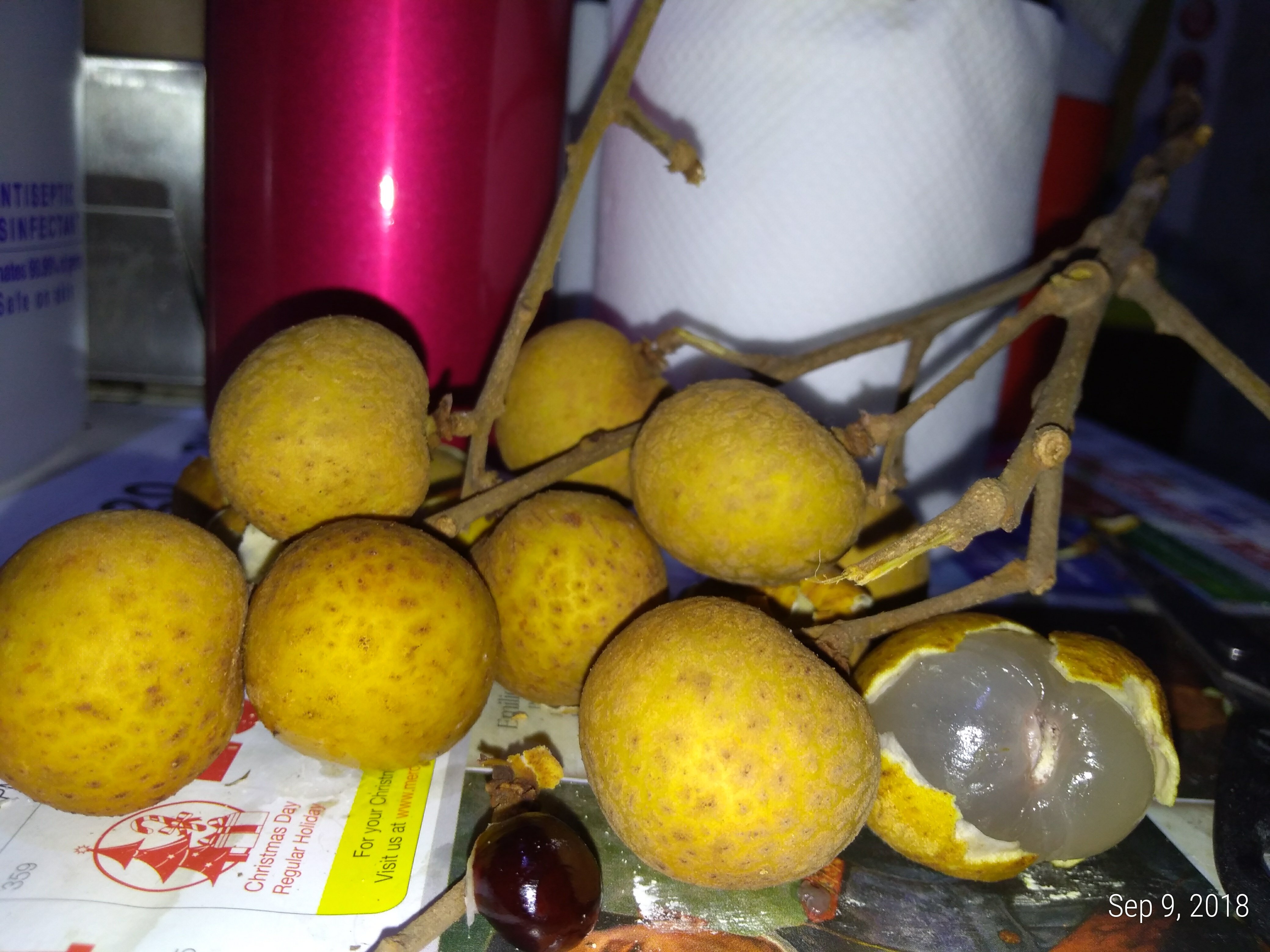 Longan is the name of this fruit, said to be a fruit member of the Lychee family. This is quite easier to eat than the other fruit that I bought yesterday because it has a sap in its skin and the seeds has a bitter taste when you bite unto them but its flavor is better than this one. So I like the other one only if it has no seeds and it is over-ripened judging with its already browned skin.
This is the second instance that I have ate the Longan fruit and I think it can be put into fruit salads because of its firm white and sweet flesh.
This will be my lunch for now because I am waiting for my mother to buy me my favorite fried meat meal with gravy from the convenience store that they will going to pass-by when they go home from visiting or departed relative. It is just sad that people dies because you miss them like my grandfather and my Aunt and some of my friends back in the day when we are together.
But in a way dying is rest, hence the RIP some people utter at a thought for somebody who died already. Because actually in this world we just have to work to survive and if we don't we would die especially when we are sick then rest via dying is the ultimate peace we could get. No more suffering, worry, fear, sadness, and all those negative things we have to battle with while fighting here on earth.
Anyway I don't really think that this meal will satiate me, my body needs some protein and I hope that mother would bring me my food or otherwise I would just eat that fish fillet she reheated two times already for me.