93-year-old's joyful workout session is the sweetest thing you'll see all day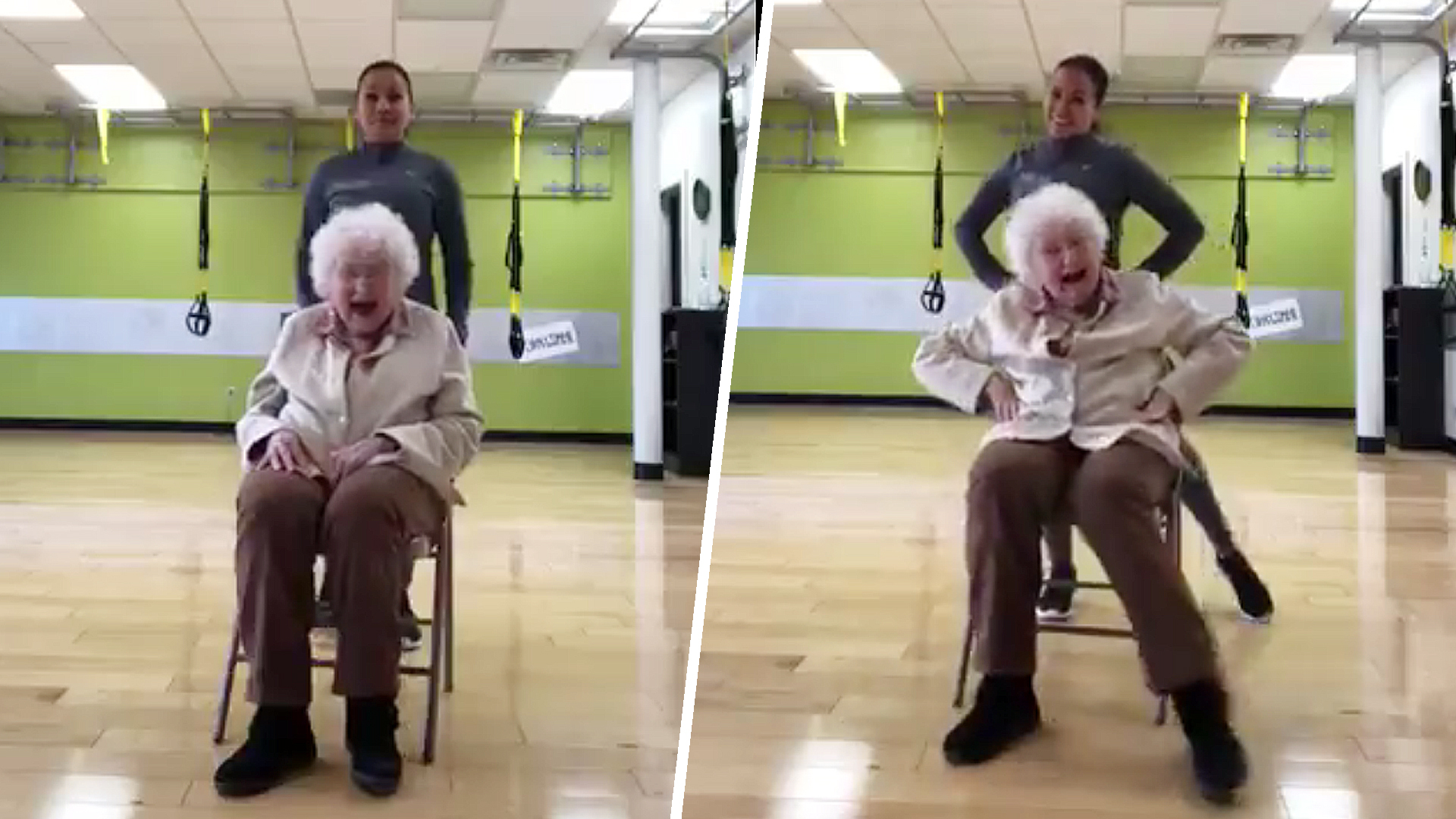 If a 93 year old can do it ,you can do it ,get up and get going .
Helene Z. Miller, 93, proves you're never too old to dance.
On Tuesday, Joana Zanin shared a video of her mother, Elizabeth, training Miller at Anytime Fitness in Pierre, South Dakota.
And it really is the cutest thing ever.
My mom trains this 93 year old and it's the cutest thing ever. Her laugh and smile makes her young #blessed pic.twitter.com/oeRWylrLV4
— jo (@joana_zanin10) February 15, 2018
The 18-year-old told TODAY, "Just watching her joy and hearing her laughter made me appreciate the little things in life so I wanted to share that with the world!"
Elizabeth Zanin, 46, has been working with Miller three times a week for almost two years. While training, they focus on coordination, strength and balance.
About three years ago, Miller had a health scare. Now, she lives life to the fullest.
"When I don't go (to the gym), I'm like a different person," she told TODAY. "It gives me something to look forward to."
"She always comes in with the best attitude," the elder Zanin told TODAY.
Miller describes herself as the grandmother who could go on and on about her family. She has two sons, a "wonderful" daughter-in-law and two grandchildren in her life.
And with the nonagenarian's infectious laugh and huge smile, it's no surprise the internet can't get enough of the dynamic duo.