Hey all! Perhaps I had a little too fun this last weekend….my back is on the fitz. Having a hard time walking and hardly able to do much other than sit around!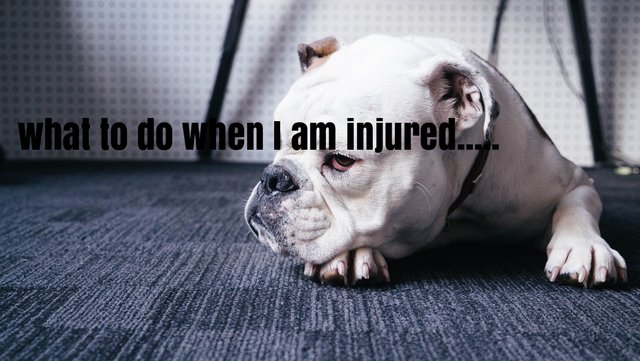 While I love relaxing and enjoying a beer, I usually balance it out with a lot of physical activity. When I am not working, spending time with the fam, or enjoying beer, I am typically, running, running somewhere to run, biking, at the gym, brazilian jiu-jitsu, I tend to move around a lot and keep myself busy. Now that I can't, I feeling a bit lost!
I have been down this road before, with some leg, arm, and other back injuries in the past. I typically get really bad cabin fever, It's hard for me to sit around and do nothing, ALL day. I wanted to change my outlook coming into this recent injury to save myself a lot of misery and moping.
I want to experience this time differently by seeing this as an opportunity to catch up on other things. If I see it more like a vacation or a chance to take care of some things I have been ignoring, I think I cannot recover feeling like I still accomplished something as well as distracting myself away from counting the minutes until I am mobile again.
Here's a list of stuff I came up with to pass by the time:
Catch up on movies: I do watch a lot of Netflix, but typically in a limited extent since I am usually out and about. This is a good time to watch some new movies I have been wanting to see and brush up on some old classics. I have recently moved away from all the Nic Cage movies and cheesy horror flicks, and moved onto a heavy dose of true crime documentaries. I just watched "Evil Genius" on Netflix and thought it was outstanding. I find it mesmerizing how some people do the horrible things they do, why they do it, how they get caught.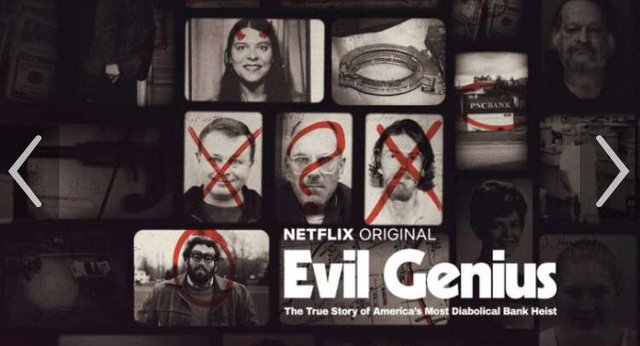 (Screenshot, Graphic compliments of Netflix)
Read more books: My reading is just like my movies/shows regimen. I do regularly read but only in tiny spurts since I am quite active usually. You can;t read while you are running...I've tried (joking). Since I am couch-ridden, I decided to invest some more time in reading the current book on my coffee table, "Man's Search for Meaning" by Viktor Frankl. It has some pretty dark subject matter, but came highly recommended. It is about a doctor who is enduring the morbid life in a concentration camp during WW2. He is somehow able to trick his mind into staying happy and staying alive, even in the very worst of conditions.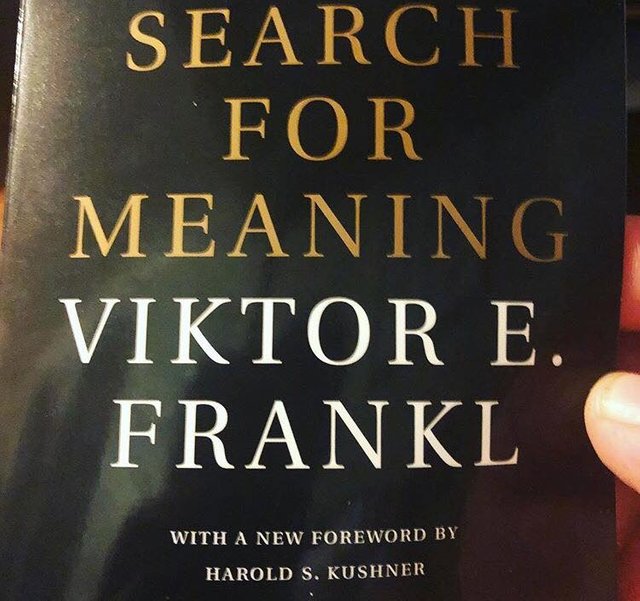 (Brads Photo)
STEEMIT! Yes, I have mellowed out a bit on posting, from my usual 5 posts a week, to about 1. Well, my workout and work regimen have somewhat expanded, leading to less beer tasting and less time and things to write about. But now that one of the only things I can do is sit around on my computer, I will surely be able to write more this week. I have gotten several messages from Steemers who miss my posts, so I am happy to be able to write more this week and interact more with my people.
Spend time with my wife: Just like the prior three items, this is also something I wish I had more time to do. My wife and I have the best discussions, and I am glad to have more of it the last few days. Our talks seem to meander across so many things from politics or philosophy, and the next minute it could be goofy stuff or talking about food. But we can talk for hours and hours, laughing, arguing, but all in good fun. I think this has been some quality time, which is beneficial, as I am usually just kissing her goodbye as I go do one thing to the next a lot of the days out of the week.
Any other things you do when you are injured? I would be interested in hearing about it!
Please follow and/or upvote if you enjoyed the post! Stay Tuned, I want to write more about Dark Lord!