Hurricane Harvey Destroyed My Parents Home,Vehicles And Belongings - Call For Help
When Harvey made landfall my parents, and my youngest brother who lives with them, thought that losing a tree in the backyard was the biggest loss that they were going to suffer. As the rain continued and the drainage systems became overwhelmed it soon became impossible for my family to leave. They pulled all the vehicles up as close to the house as possible and hoped for the best.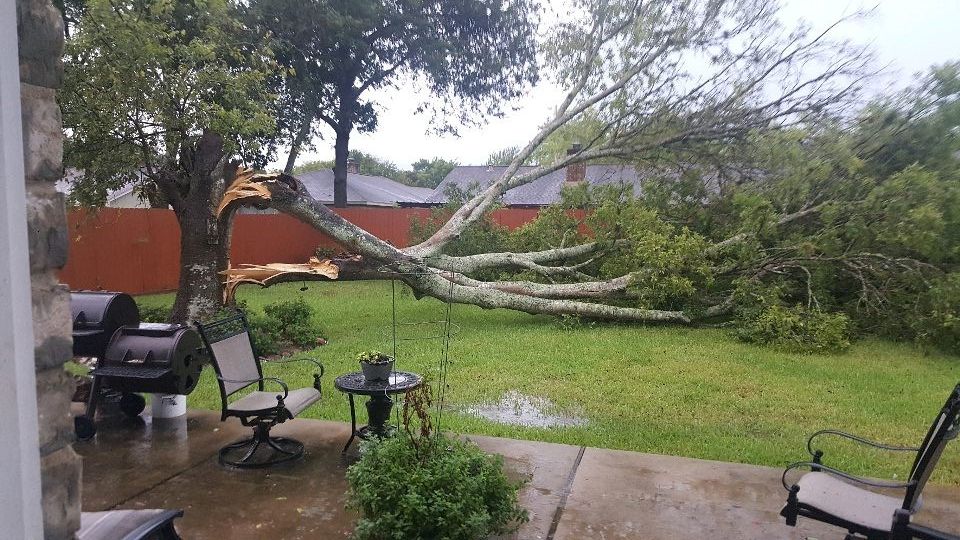 Thought to be the worst of the damage, turned out to be the least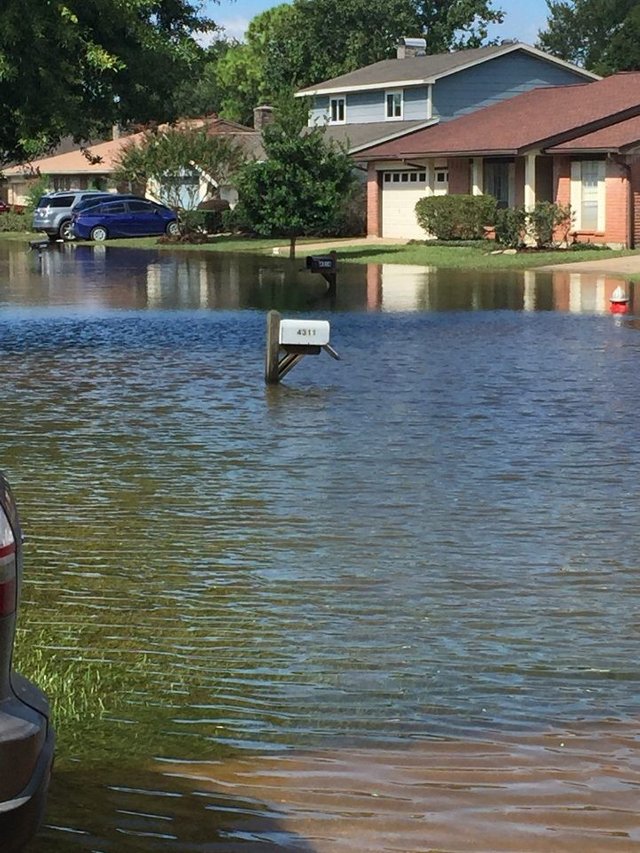 My parents house in the top left with two of three vehicles visible
As the rain continued to fall things quickly spiraled out of their control. Water began to rush into the first floor of the house. My brother began to stack furniture as quickly as possible. My parents, both about to be 60 years old, were not able to help with the big items.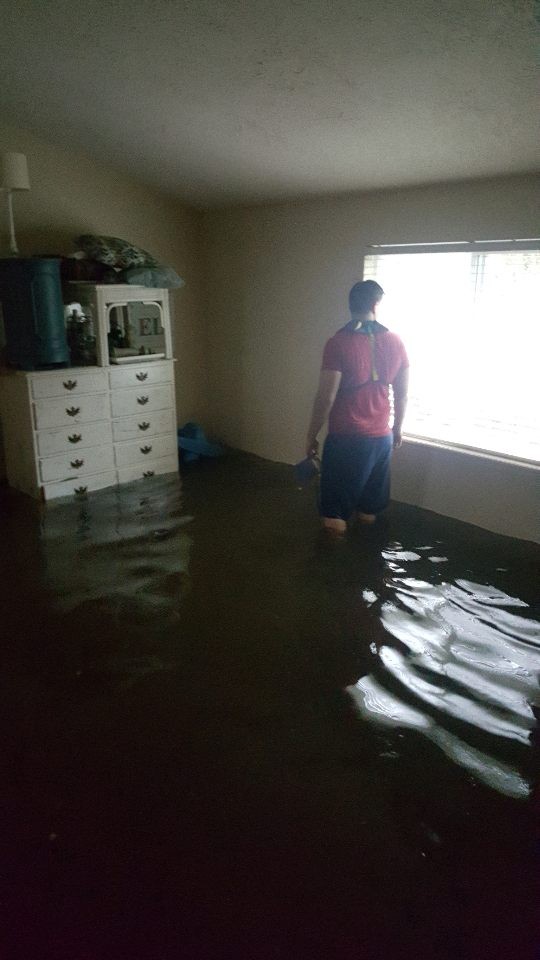 My brother Micah doing his best
The water continued to rise and it was decided to move upstairs. On a block with about 40 homes my parents have one of the only two two-story houses. This proved to be a blessing to the neighbors as my parents second story and roof soon became the gathering spot for everyone left in the area.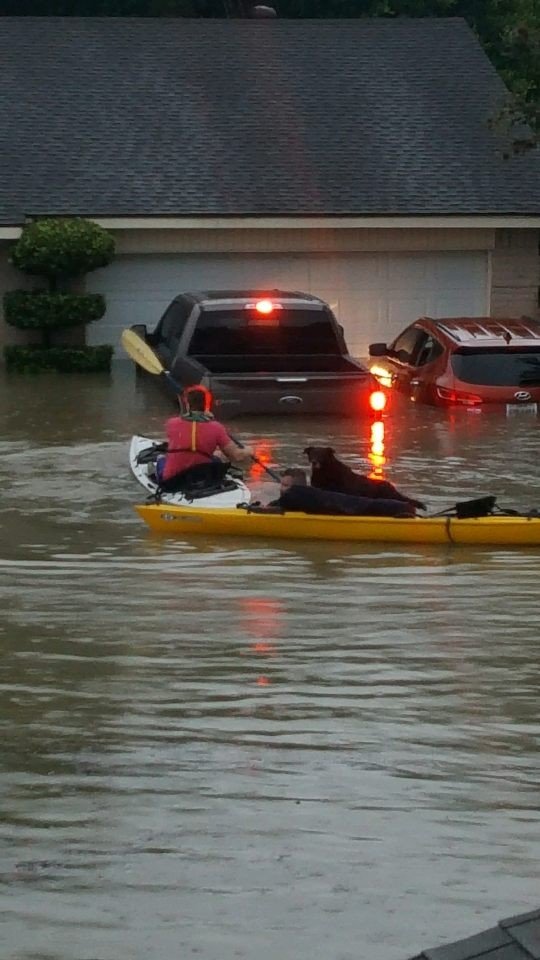 Micah out picking up neighbors and pets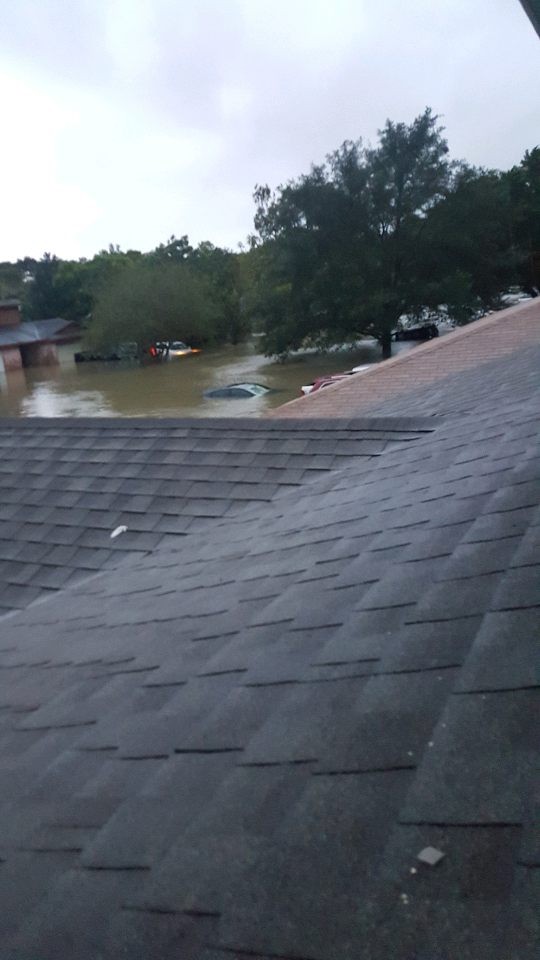 Water continuing to rise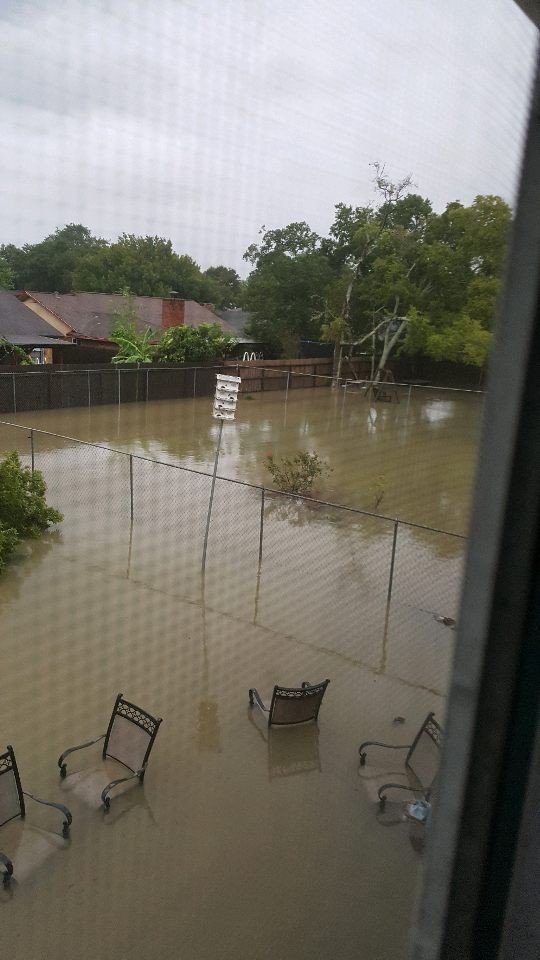 The backyard
The picture taking pretty much stopped at this point, batteries were conserved for texting. 911 was called multiple times by many people at the house and none of the calls went through. Hours went by and everyone stayed calm and positive. I asked my mom how many people were on the roof and she wasn't able to answer. Even today when I called her and asked her if she wanted me to drive my travel trailer down to them she was unable to make that decision.
Eventually, a man from Alvin made his way onto my parents street in his jon boat. This man began to rescue people from my parents house and it took many trips and several hours to move everyone to a dry and safe place. I searched through hundreds, maybe even a couple thousand, text messages trying to find his facebook page. This man is a hero and he took it upon himself to go out and help strangers.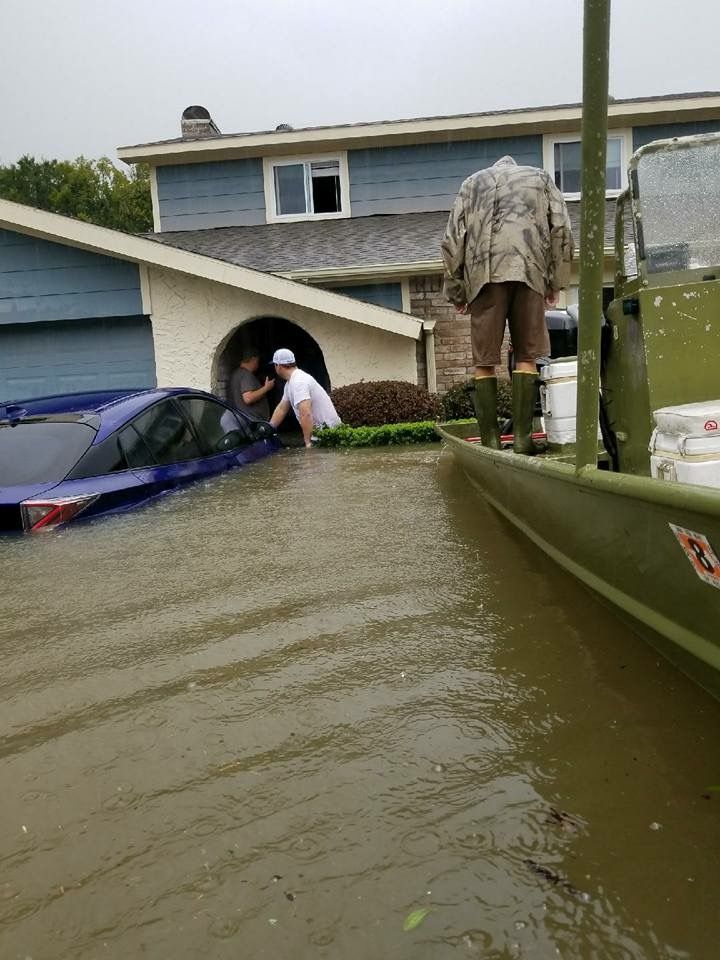 My parents and brother were the last ones to get picked up. From the rescuers facebook page
My parents were driven by boat across Friendswood where the met up with my aunt and uncle. They then spent the next couple nights with them, unable to leave but dry and fed.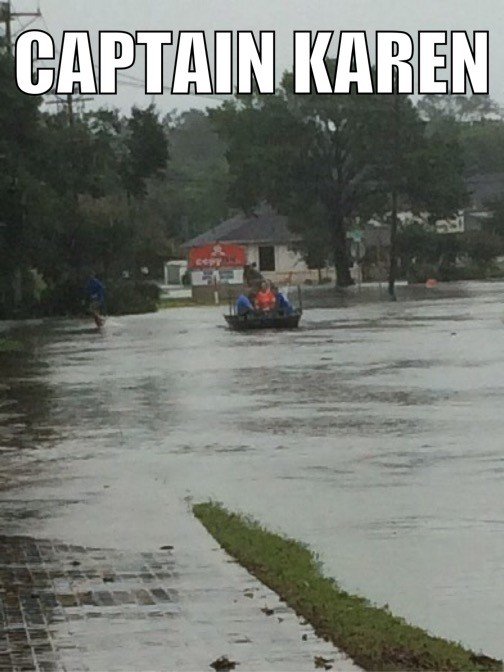 Picture taken by my aunt waiting to make the pick up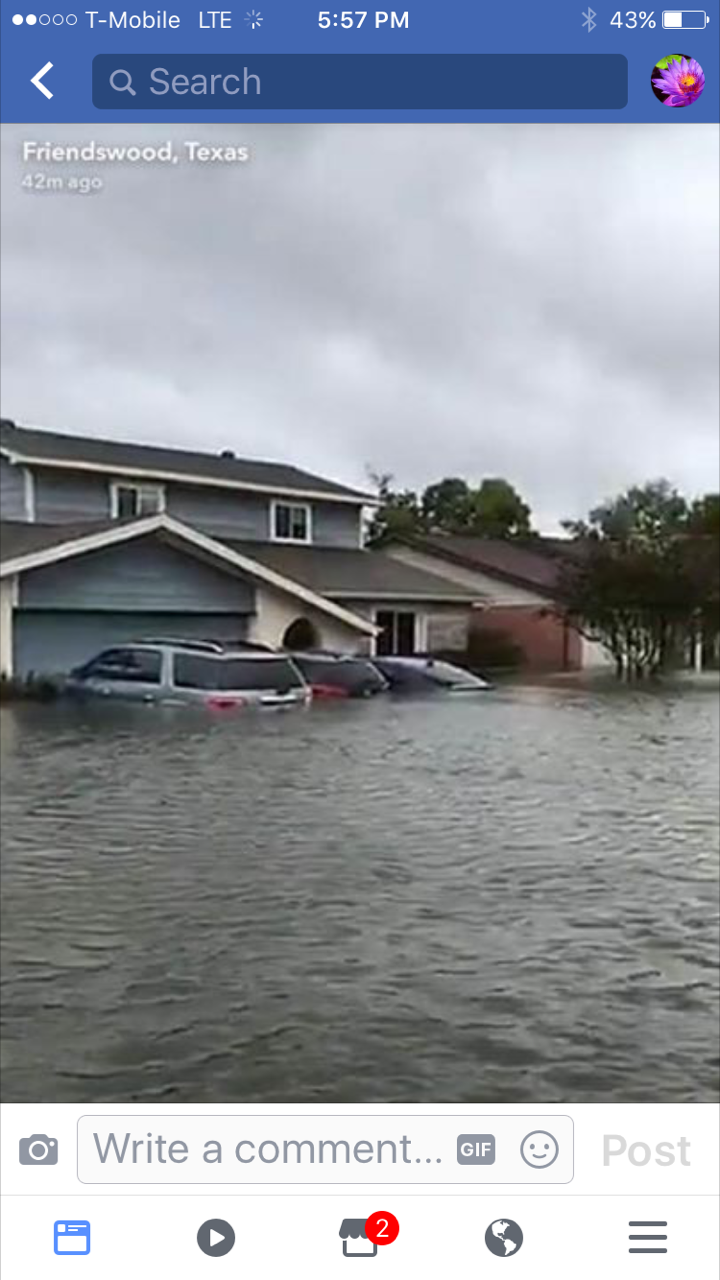 Parents house, unknown image source
Today, Thursday 08/31/2017, they returned home and found that the downstairs was destroyed. The upstairs was not reached by water but moisture was absorbed by everything. The first floor is going to have to be gutted and everything on that floor was destroyed. Furniture, antiques, a dining table and china cabinet that had belonged to my grandparents, washer, dryer, refrigerator, stove, a lifetimes worth of tools, pop-up camper...Those are just the big ticket items. Getting information out of my parents is almost impossible right now, they seem frazzled and almost like they have PTSD. My sister, who lives in the neighboring city - League City, is providing me with all the news.
The one thing I do know straight from my dad is that they do not have flood insurance. They don't live in a "flood zone" and the cost was extremely high so they didn't have it. This was a catastrophic 500 year flood and it took many people by surprise.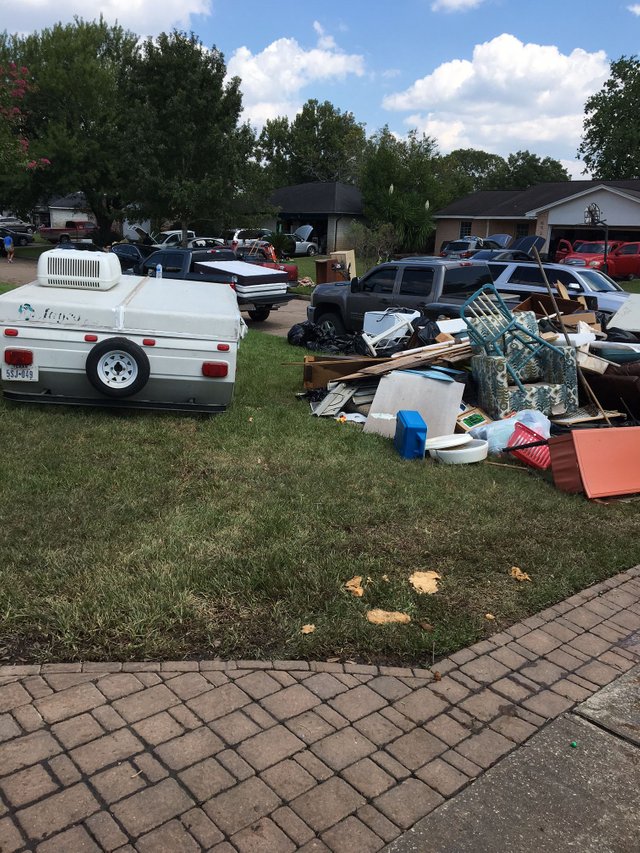 Cleanup began today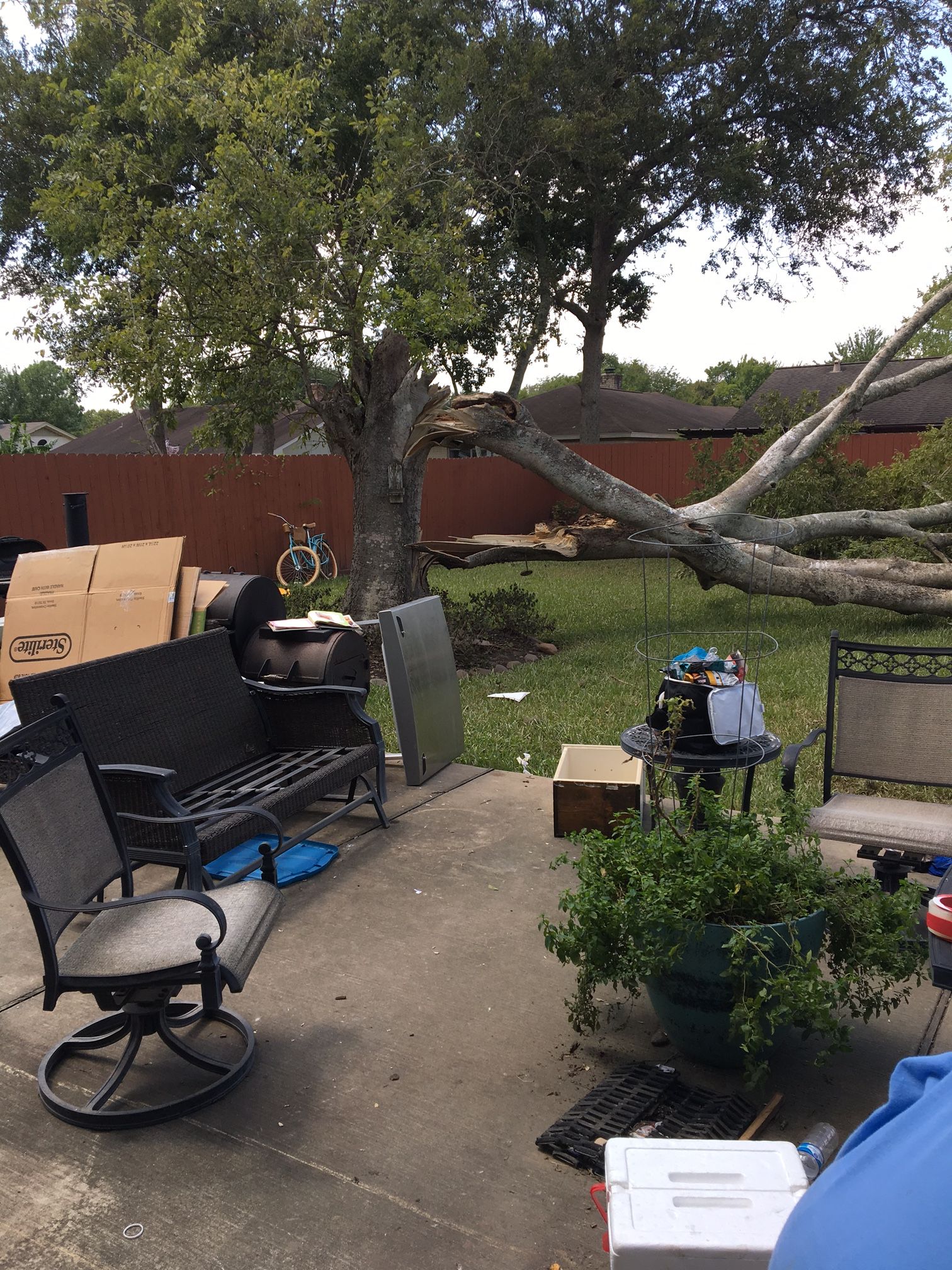 Backyard with 40 year old tree destroyed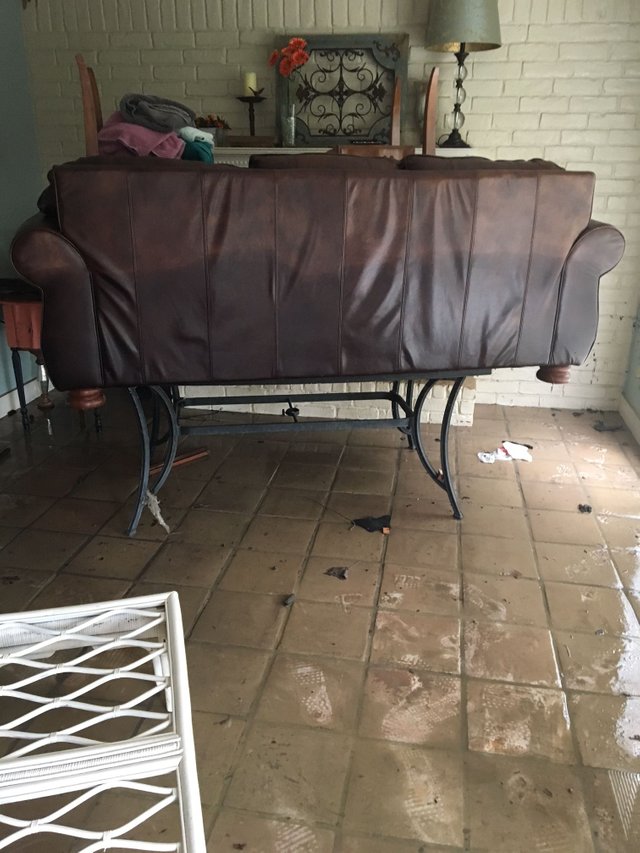 Water level visible on couch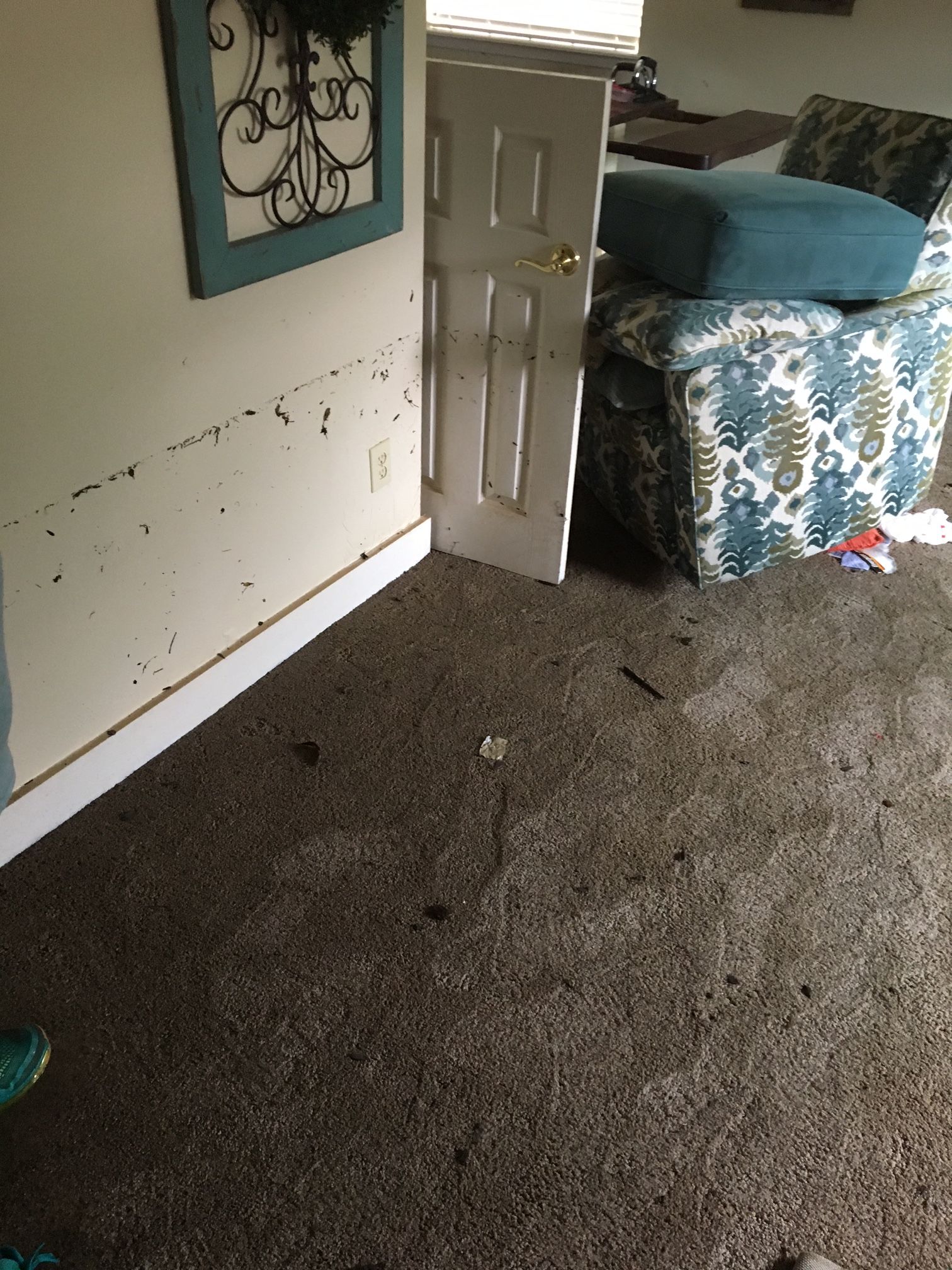 Nasty, polluted flood water damage
As of right now my parents are staying with my sister and her family. I've stayed with my sister several times and her kids beds are the type that keep chiropractors in business. I'm probably just going to hook up the travel trailer and take it down there whether I get an answer on not. This way they will have comfort, privacy and be at their house while the rebuilding occurs.
As for now, and this is the part that I really do not even know how to write. It comes down to money everyone. We are talking a large amount of money to fix the house, replace belongings and get moved back in. Not to mention the vehicles and things that are not necessitates. You don't need a clothes dryer but it sure does make like easier. I'm going to put my bitcoin address below and my paypal. I don't know of a way to be transparent. What I will do is give out my email and my phone number, if you have questions then please ask.
David Hunter
Phone: 281-816-5742
Email: [email protected]
Paypal: [email protected]
BTC Address: 1G9LxucbfuPwSCiX2XGv6mwh7jBotBjuJ8
Steemit: dwhntx
I will do a follow-up post as things progress.
I thank you for any help that you are able to provide.