The Fruit of Labor ; Harvesting Sweet Potato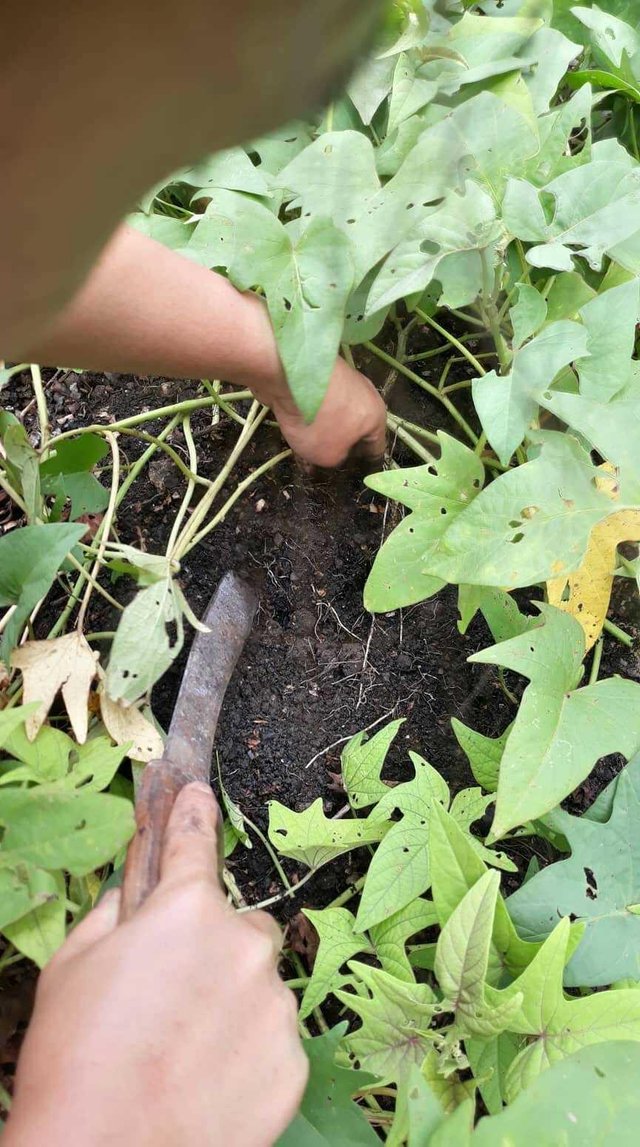 A blessed sunday everyone!
Sunday is Lord's day and also a perfect time to harvest the fruit of labor in spending time planting sweet potato crops. Sweet potato or in cebuano "Camote" is an enlarge root and is commonly found in the Philippines. To harvest sweet potato, one must carefully handle the dagger to avoid the crop from being sliced.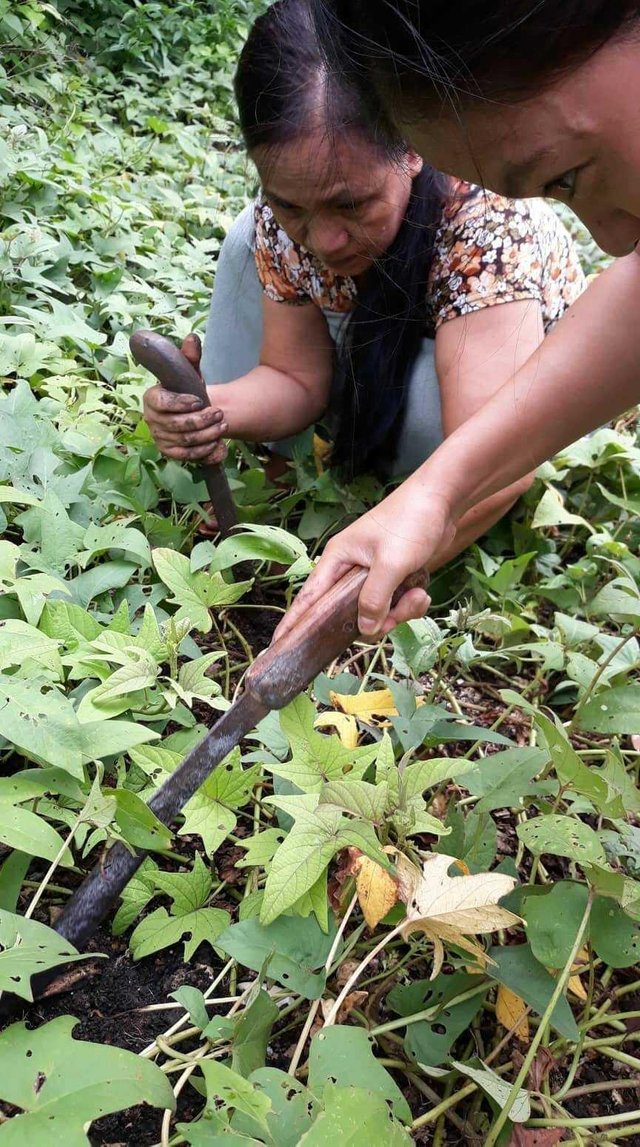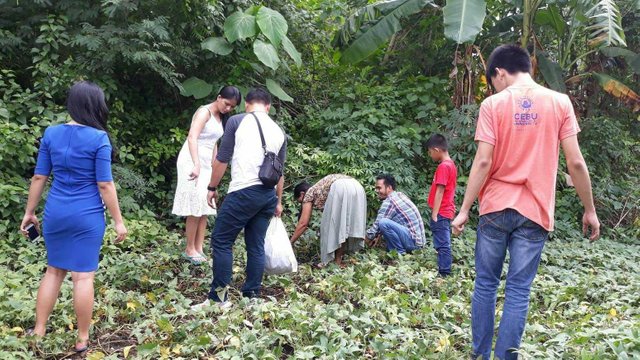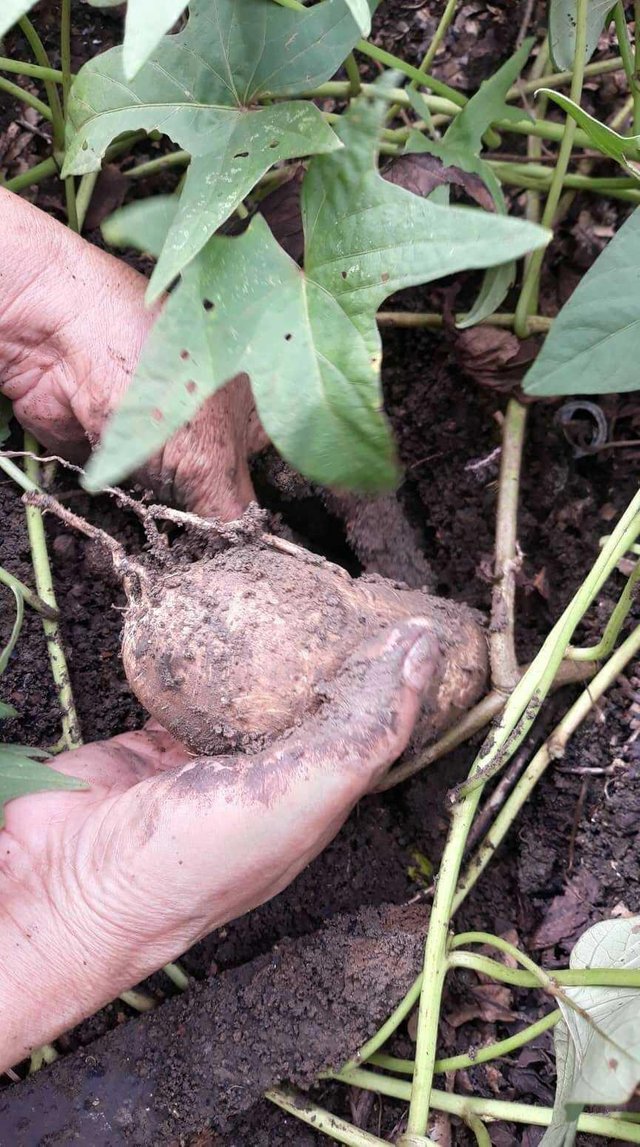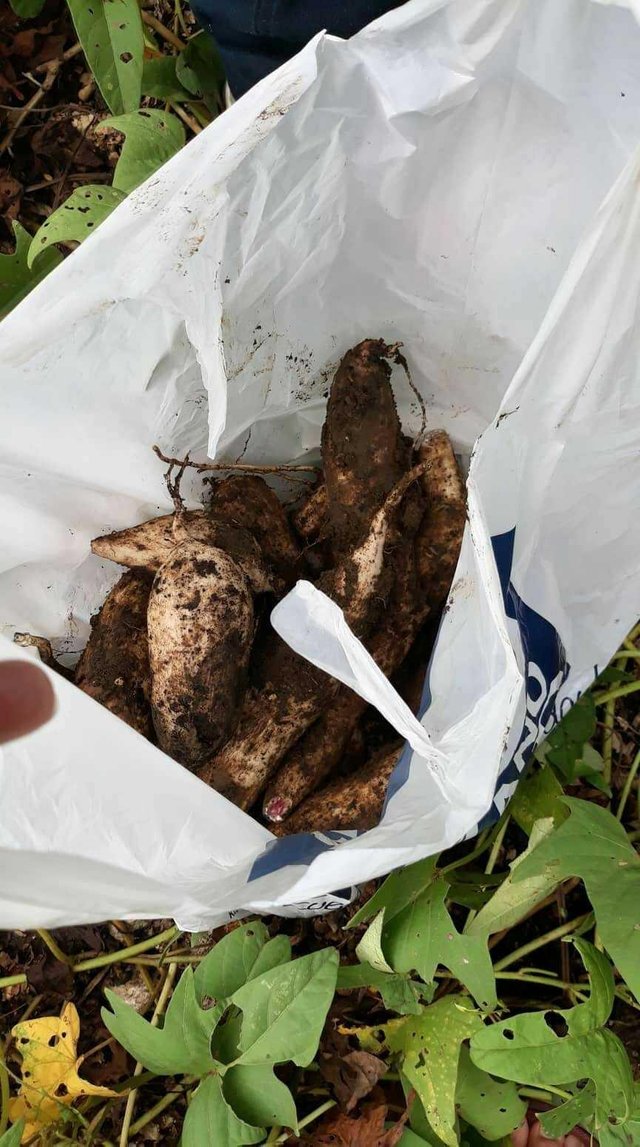 After gone arriving home from church, my mom hastily pick up her dagger to start the harvest. Me, my sisters, and some of my companion helped her to cultivate and surprisingly, a huge size of sweet potato we dug. Almost a full of plastic bag in a fist like size fresh from the soil of sweet potato we harvested.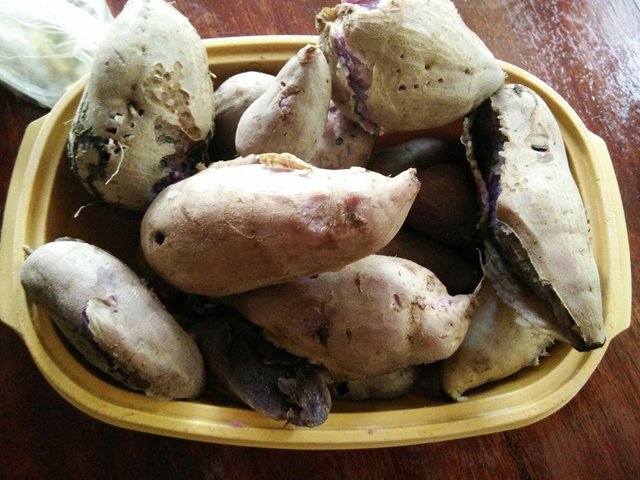 Past three months, my mom started to plant the stem of sweet potato. It was her second attempt to plant a rootcrop after the massive flesh of cassava months ago passed. And now, without being predicted a successful harvest we had done today. I washed it and removed the soil from the crop and after that, my sister boiled it, ready to serve and eat. My sister also cooked it in different recipe. Salted and sweetened deep fry.
Thankyou and God bless!